Oooohhh you've got a doozy coming your way today!
Before we get started, see if you can tell which emoji on your screen got the molten fire 🔥 of recreational outrage flowing this morning: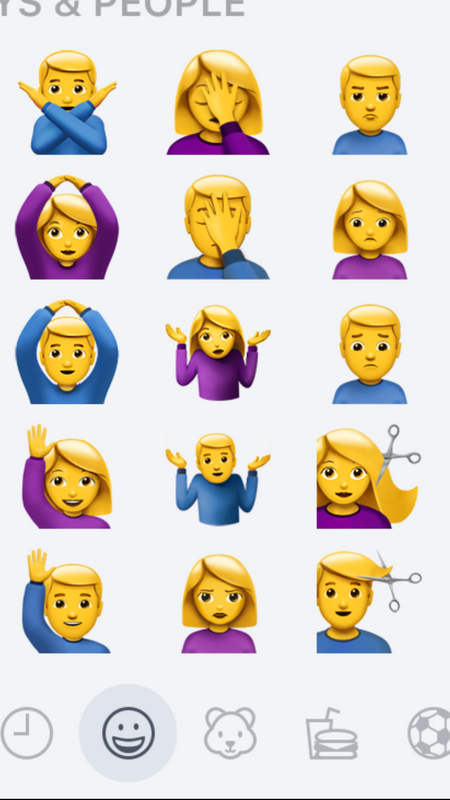 CAN YOU BELIEVE THIS?!?
I DO DECLARE!
These recreationally outrageous micro-aggressions against women-folk, subtly depicted in emojis, are endless!
In this blog, over the last two weeks, you've seen emojis that have depicted both males and females in socio-economic roles in society, occupations, and as imaginary beasts of the sea.
EVERY example demonstrated the female version being disadvantaged in comparison to her male counterpart.
The differences between the genders, when depicted in emojis, makes me feel sad for the imaginary daughter that I'll never have.
Today's emoji exposure,
of the subjugation of women,
has STRUCK A NEW LOW!!!
Once again: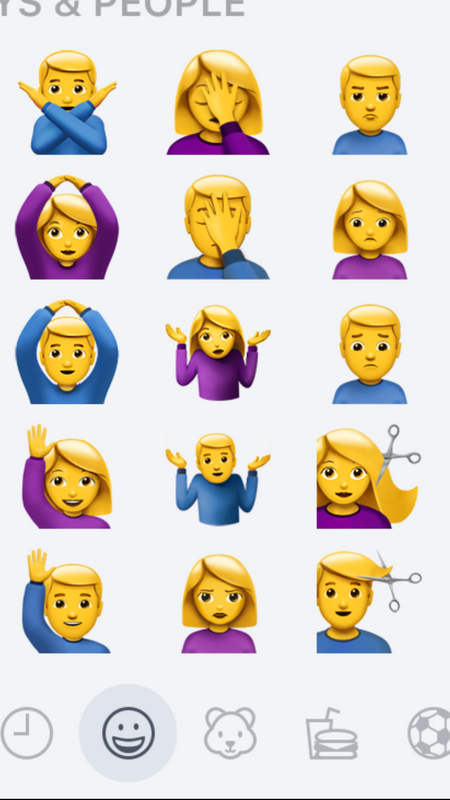 This example recreationally INFURIATES me!
Violence against women is absolutely wrong.
Unless, of course, it's woman-on-woman light slapping and minimal hair pulling (with LOTS of harpy screeches mixed throughout) from a decades-old rerun of a Geraldo Rivera or Jerry Springer talk show...
THEN...
That shit's actually pretty entertaining.
Today's example of violence towards women is abhorrent and disgusting.
To wit:
There's the lady and the fella getting a haircut.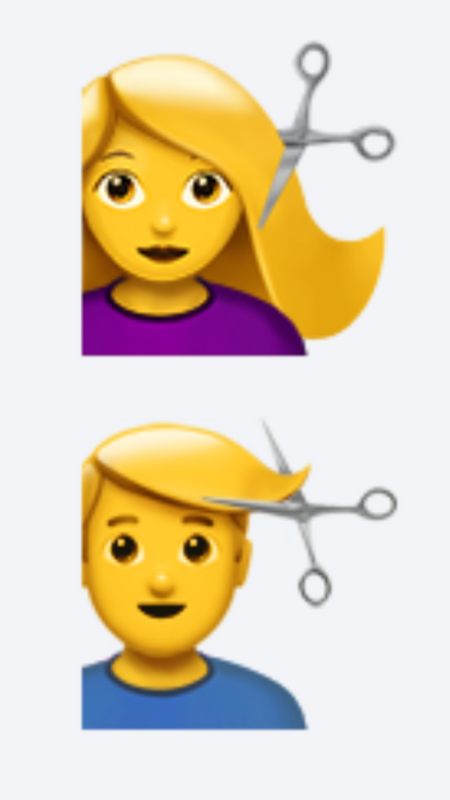 Forget that the stylist (aka the Grim Reaper in THIS scenario) is doing to blondie what Demi Moore did to herself in the movie "G.I. Jane:"
Image credit: Google Images.
(On what appears to be a very cold set)...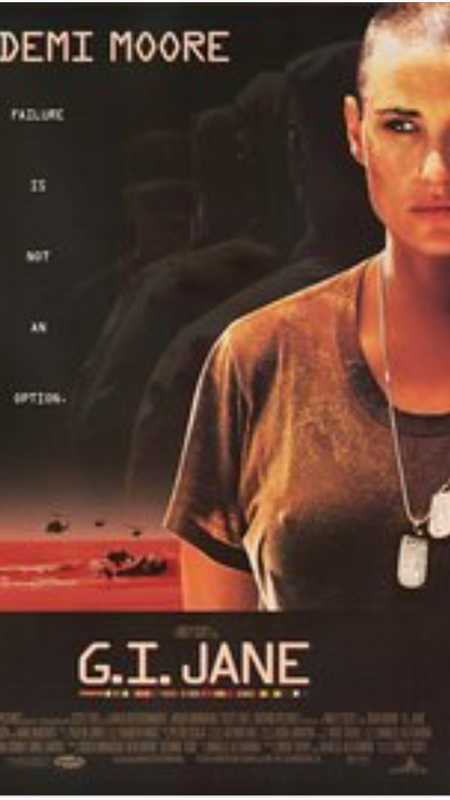 Let's check out the aggressive angle of those sharp shears of death: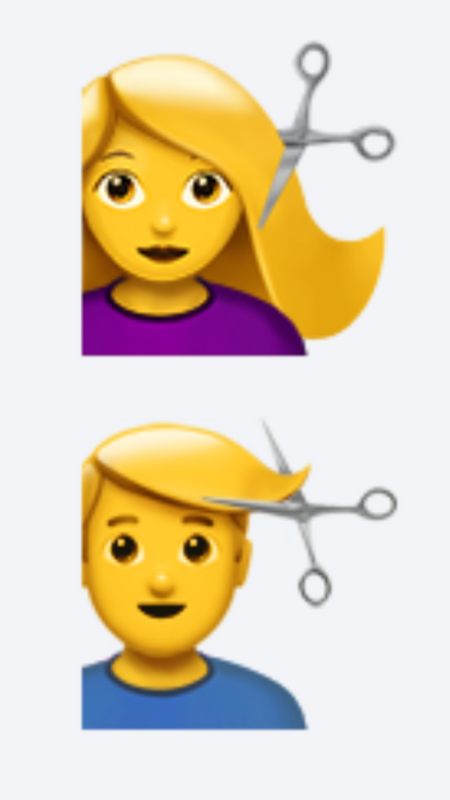 HE'S getting a haircut. 🙂
SHE'S about to be executed! ✂️ 😯 ☠️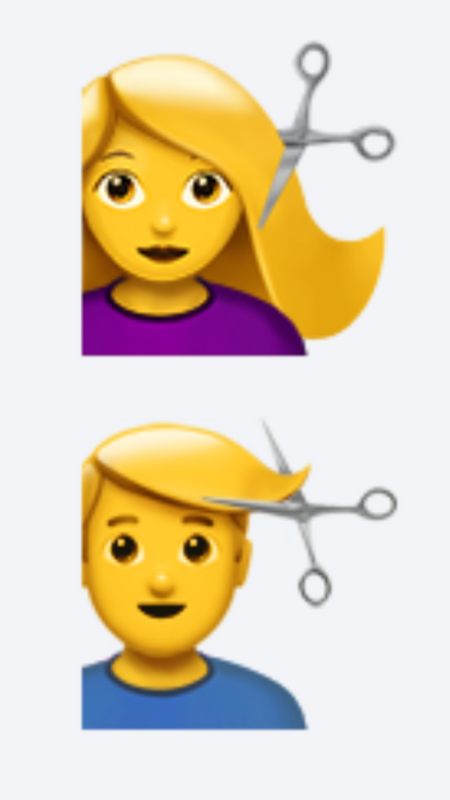 It's all in the angle of the scissors!
She's not getting a haircut...
Her hair just happens to be in the way.
WTF MAN!?!
Yet another example, presented by the digital cartoon world, of violence against women...
I hope you're just as fictionally recreationally outraged as I am right now!
SO...
On that sunny note to kickoff your Monday,
Have an awesome week everybody!
😁