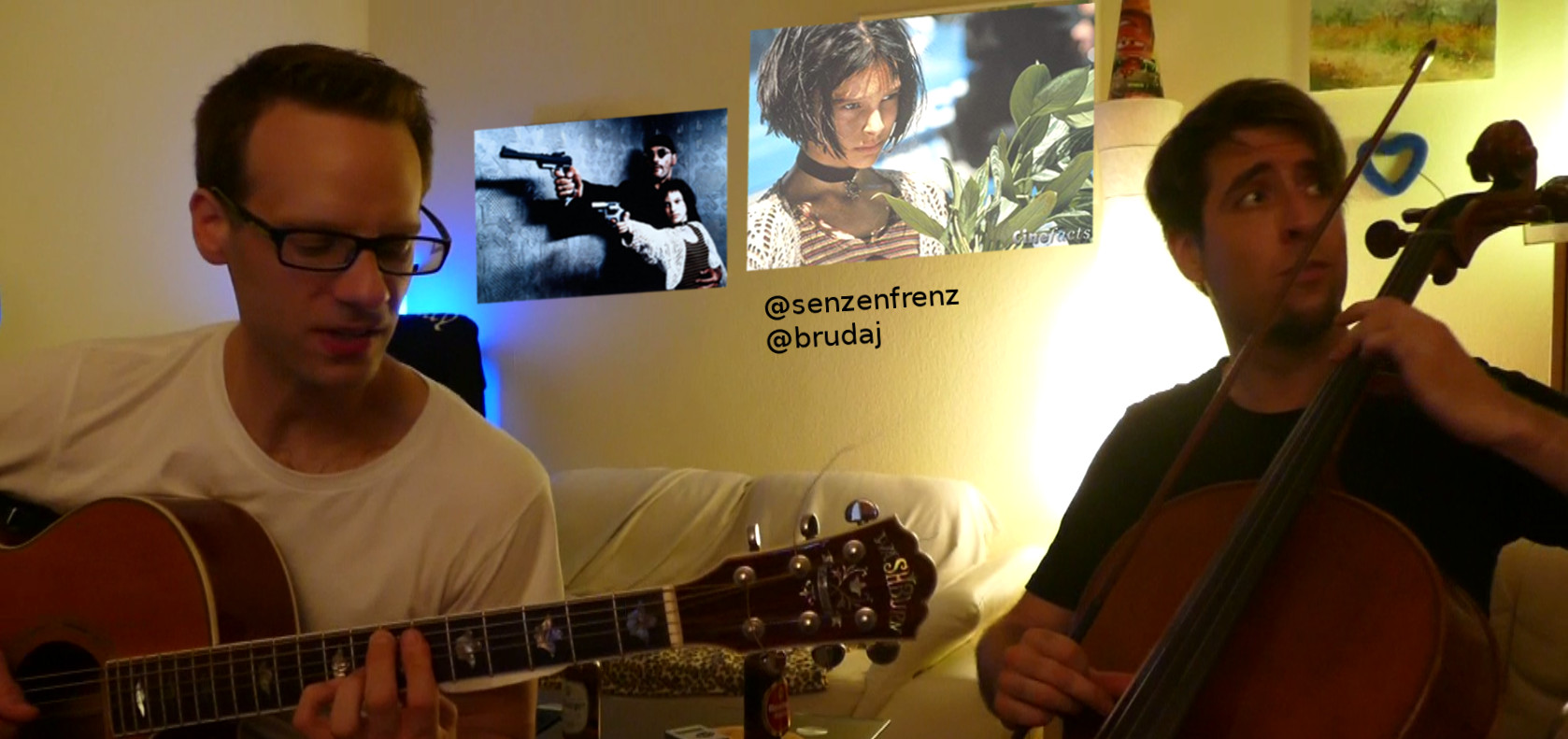 Hey steeming people,
this weeks entry for openmic contest is a cooperation from @brudaj and @senzenfrenz (which is me;). I hope you will have a listen right here (more explanations below):
I did several soloist playing in the last few weeks and now decided to go for some coops with friends of mine. Some of them I could even introduce to steemit, as it was the case with my friend brudaj (so check him out). I also would like to get in touch with more steemian-musicians from my region for some more nice music, so if you are living in Germany near to Cologne/Bonn feel free to contact me.
This time Brudaj and myself did a melancholic song from the famous "sting" and it's called "shape of my heart".
It is also known as a soundtrack from the great movie "Léon" or "Leon der Profi (german title)" with fourteen-year-old Natalie Portman and Jean Reno.
We like this movie a lot and the song means a lot to us. We love listening to songs from Sting and "The police" therefore we decided to choose one of those.
We took it down for guitar, cello and nice voice of brudaj and even for some backgroundvocals of mine;)
Thanks a lot for listening, upvoting, commenting, resteeming, means a lot to us! Enjoy!