Hey Guys,
down below is our new entry for openmic week 47!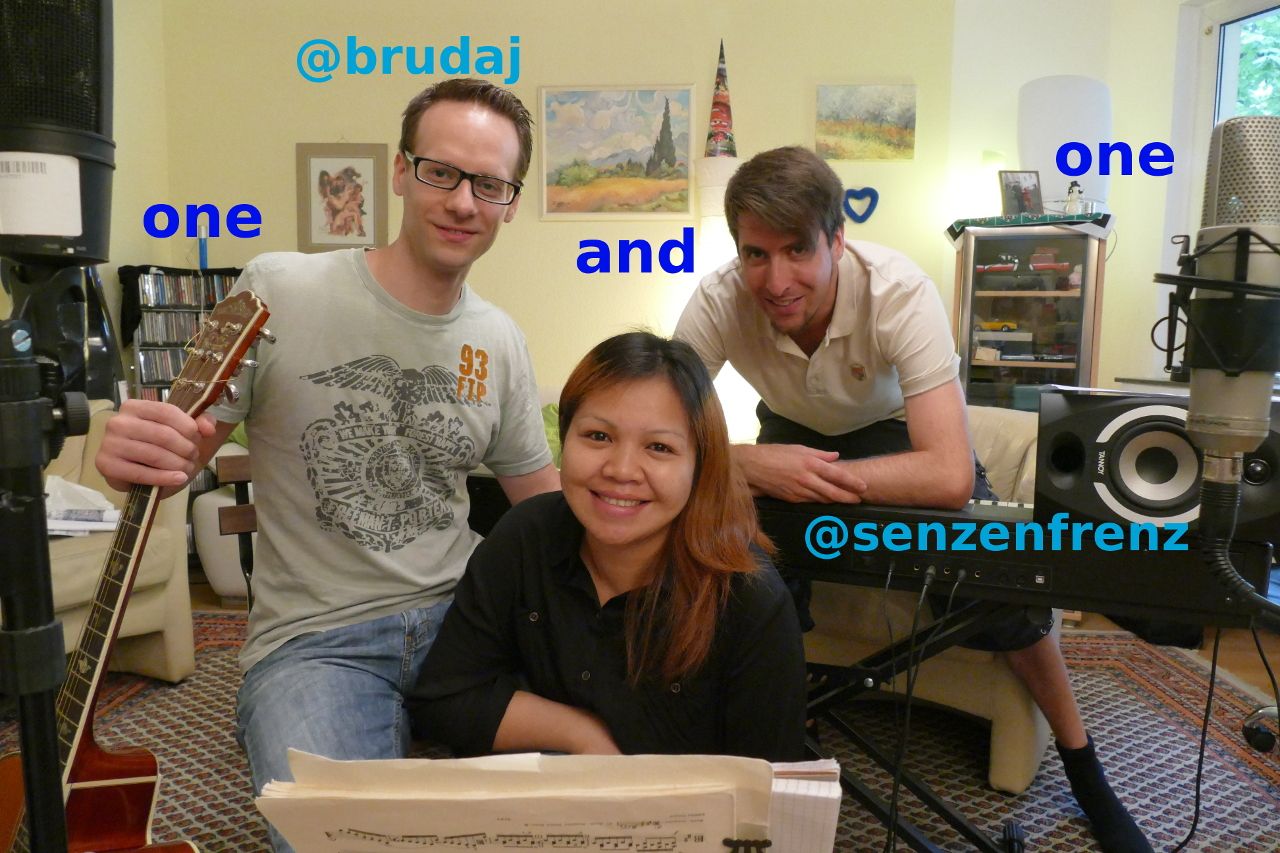 As you already know, I like to collaborate with other steemians. So after doing some solo piano stuff last week, this time it was a great pleasure to have Jakob visiting me all the way down from hannover and doing another original song together with him!
In the meantime we really apreciate being part of the contest that runs well thanks to host and support by @luzcypher and @pfunk!
It's really much fun, thank you for that!
And thanks again for all the upvoters, comments and followers of our last weeks posts. We hope you like our new song aswell!! Thank you for your support!
"One and one" (lyrics and music by @brudaj/ @senzenfrenz)
I am through
doin' what I do
going on, standing strong,
going on, but I don't know where I belong.
It's alright
tryin' to be ok
Don't know why I shed a tear,
All I know, I know I want you here.
All I see is you and me
don't you think that we can be
one and one
oh I'll be waiting, waiting here for you
we'll be together!
And my mind
turns around in swirls
still I don't know, what to say
all I know, the world turns day by day.
All I see...
Break my heart
take my soul
oh I don't mind
where we go
shootin' up or falling down low
So I set
my feet down to the ground
another trip down the road
I see the light, into the sun is where I go
All I see...
Thanks for your upvote, comment, resteeming, subscribing @brudaj and @senzenfrenz!!