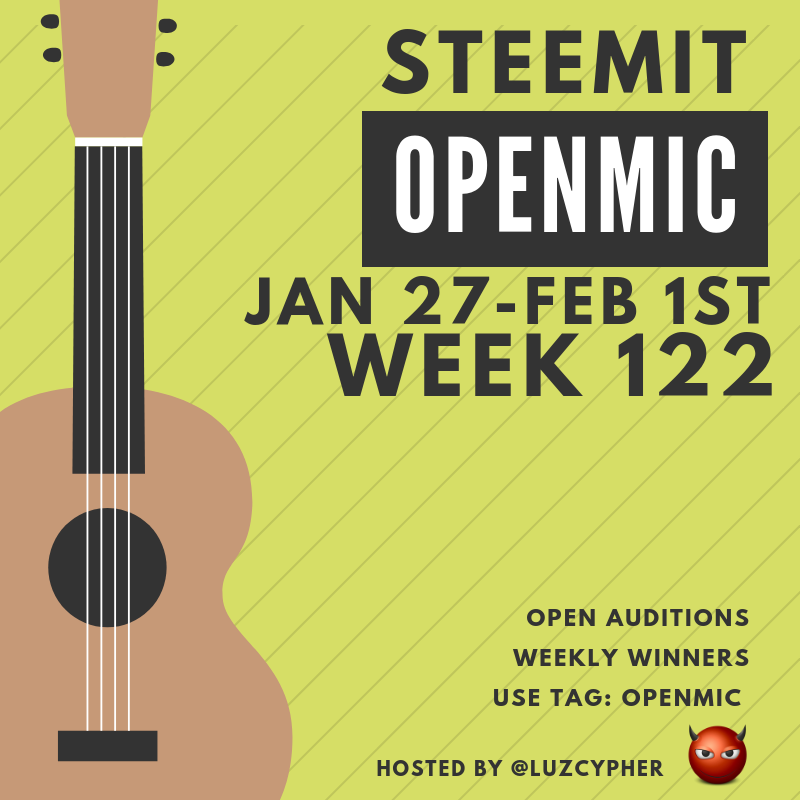 English
Hello again to all those who are part of Open mic! It is a pleasure to be once again in this great network of musicians. I was a bit removed from the blockchain but this week I decided to participate with a song I was listening to a long time ago.
Definitely I always like to talk about God's unconditional love and his warmth as a father, and as a father he corrects us, comforts us and encourages us to keep reminding us that with his hand helping us we can be confident.
Despite the circumstances, every day the situation that my country Venezuela is experiencing seems alarming and the desperation seems to invade us when our efforts vanish, but beyond that I think we should put our hopes in something that is eternal, and the promises of God they remain forever. So this song talks about its promises and its essence.
I hope you enjoy it! I added subtitles so they can understand more quickly the focus of the message, this for the friends who come with us from other countries.
They are appreciated!
Thanks to each of the people who make this meeting possible @pfunk, @ausbitbank, @aggroed, @curie, @isaria for always helping and supporting @luzcypher in Open Mic.
Español
Hola de nuevo a todos los que forman parte de Open mic! Es un placer estar una vez más en esta red tan grande de músicos. Estuve un poco apartada de la blockchain pero esta semana me animé a participar con una canción que estuve escuchando hace mucho tiempo atrás.
Definitivamente siempre me gusta hablar del amor incondicional de Dios y su calidez como padre, y como padre que es nos corrige, nos consuela y nos anima a seguir recordándonos que con su mano ayudándonos podemos estar confiados.
A pesar de la circunstancias,cada día la situación que vive mi País Venezuela parece alarmante y la desesperación parece que nos invade cuando nuestros esfuerzos se desvanecen, pero más allá de eso creo que debemos poner nuestras esperanzas en algo que es eterno, y las promesas de Dios permanecen para siempre. Así que esta canción habla de sus promesas y de su esencia.
Espero lo disfruten! Le añadí subtitulo para que puedan entender de forma más rápida el enfoque del mensaje, esto para los amigos que nos acompañan de otros países.
Se les aprecia!
Gracias a cada una de las personas que hacen posible esta reunión @pfunk, @ausbitbank, @aggroed, @curie, @isaria por ayudar siempre y apoyar a Open Mic.

Programa de edición | Editing program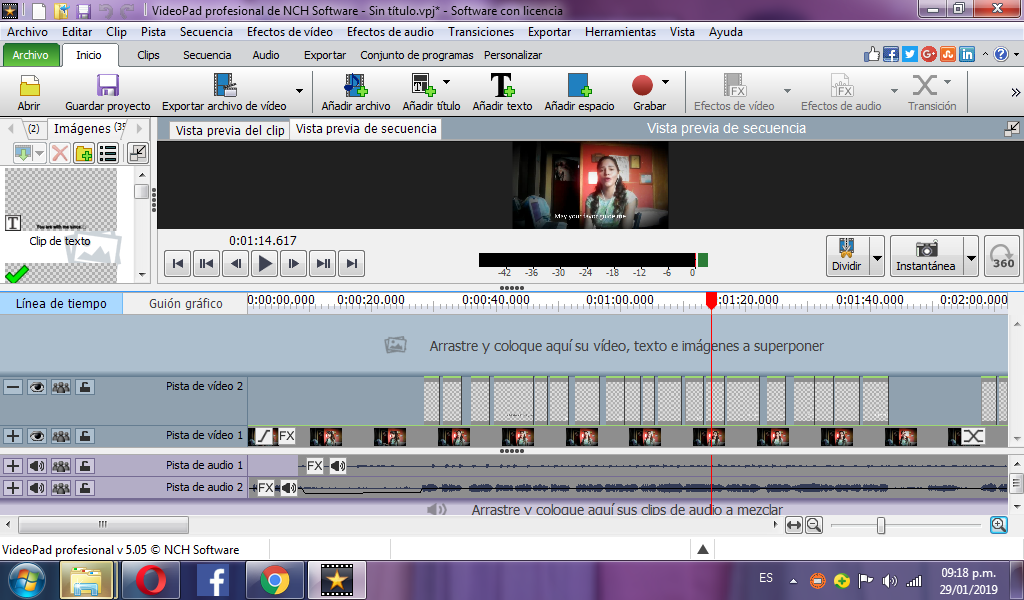 @vanne