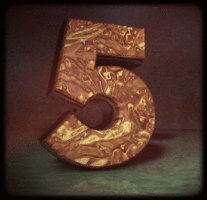 ---
Steemit Open Mic Week 47
Original Artists
My Top 5 In Order
---
As one of the 5 judges, and as an original artist also, I aim to represent the best original artists in this contest from our wonderful Steemit community. I am keeping my ears open for cover artists as well, don't worry but creating an original song is indeed impressive, especially if executed and performed well. Best of skill and performance to you all next week. This week was really good and I simply couldn't write about all of the talented performers who entered so forgive me if I didn't list you, I definitely heard everyone's entries. See you next week!
---
1.
@clintjunior's
"Hang The Prophet"
Original Song
I truly enjoyed this piece. This is a powerful song to wake up the masses from the genocidal brainwashing and homicidal deception. Truly a moving and impacting piece of art needing to be highlighted and acknowledged with respect and open ears, as well as open minds. Your driving emotional delivery, charged guitar playing and accompanying harmonica sounds brought this song to full circle and spoke to me on a deep level, I completely understand the depth and intentions you have with your music and I respect it and acknowledge your efforts wholeheartedly. Thank you for this gift to bless our ears with.
https://steemit.com/openmic/@clintjunior/steemit-open-mic-week-47-hang-the-prophet-original-song
---
3.
@fulcanelli's
"Life On The Blockchain By Tim Wakefield"
Original Song
We truly need more people creating Blockchain inspired music, I would love to see more of that, and this was a very passionate, feel-good performance the lightens up the soul and shows the potential of the Blockchain community and what revolutionary moments we can create using cryptocurrency in our aims to decentralise further away from corruption. This is an important way to raise awareness and still a new topic that is why your song is placed as high as it is. Harmonica, singing, and guitar playing. What a trio force to elevate crypto consciousness! Great stuff.
https://steemit.com/openmic/@fulcanelli/steemit-open-mic-week-47-life-on-the-blockchain-original-song-by-tim-wakefield
---
4.
@spaceballoon's
"Waver"
Original Composition/Song
Very talented song writing skills and a very easy going, melodic feeling. I really enjoyed the silk smooth performance. Especially the high note run downs. The gentle guitar accompaniment was a nice fluid combination to this moving song. This piece actually reminds me of some special family members deep in my heart, thank you for the reminder. Looking forward to more of your original music.
https://steemit.com/openmic/@spaceballoon/steemit-open-mic-week-47-original-composition-waver
---
Cover Artists
---
5.
@leoandbell's
"And I Love Her"
Cover Song
This duo original piece was very soothing and well presented with a strong chemistry between you two as always. Lovely singing, guitar and violin intertwined and a fine tuned sound. When I pick any cover artist to be on my list, the near flawless performance you two give definitely set the bar high for expectations, and rightfully so. Anybody can sing a cover song, few can bring it to life, and even fewer can twist it into something more beautifully creative with a original approach. With that said, your high quality entries are definitely appreciated and not overlooked.
https://steemit.com/openmic/@leoandbell/open-mic-week-47-and-i-love-her-passenger-cover-by-tamar-and-netanel
---
---
---
Honourable Mentions
My Top 5 In No Particular Order
---
@jaybird's "Turn Back " Original Song
I always love hearing your original music. Your voice and the way you style your melodies and compositions always have that unique sound that makes you a force to reckon with. You are a song creator to the fullest and even your rough drafts have a lot potential and I look forward to more of your work, especially your album whenever that comes to fruition. .
https://steemit.com/openmic/@jaybird/steemit-openmic-week-47-original-song-turn-back-time
---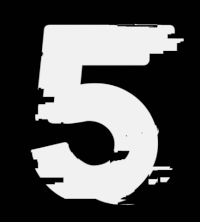 ---
Thank you for reading this post in its entirety, I hope you enjoyed it for what it's worth.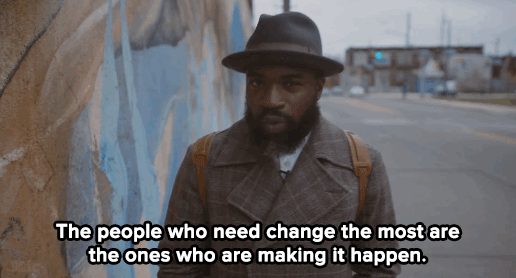 All Gifs used from Giphy.com
Next Post coming soon
My very own wonderful gif logo provided to me by the generous and kindhearted @papa-pepper Thanks again very much!