Let's discover how pumped storage hydroelectric systems allow to adapt to fluctuations in demand of an electricity grid. This exploration will be carried out under the form of a past exam exercise.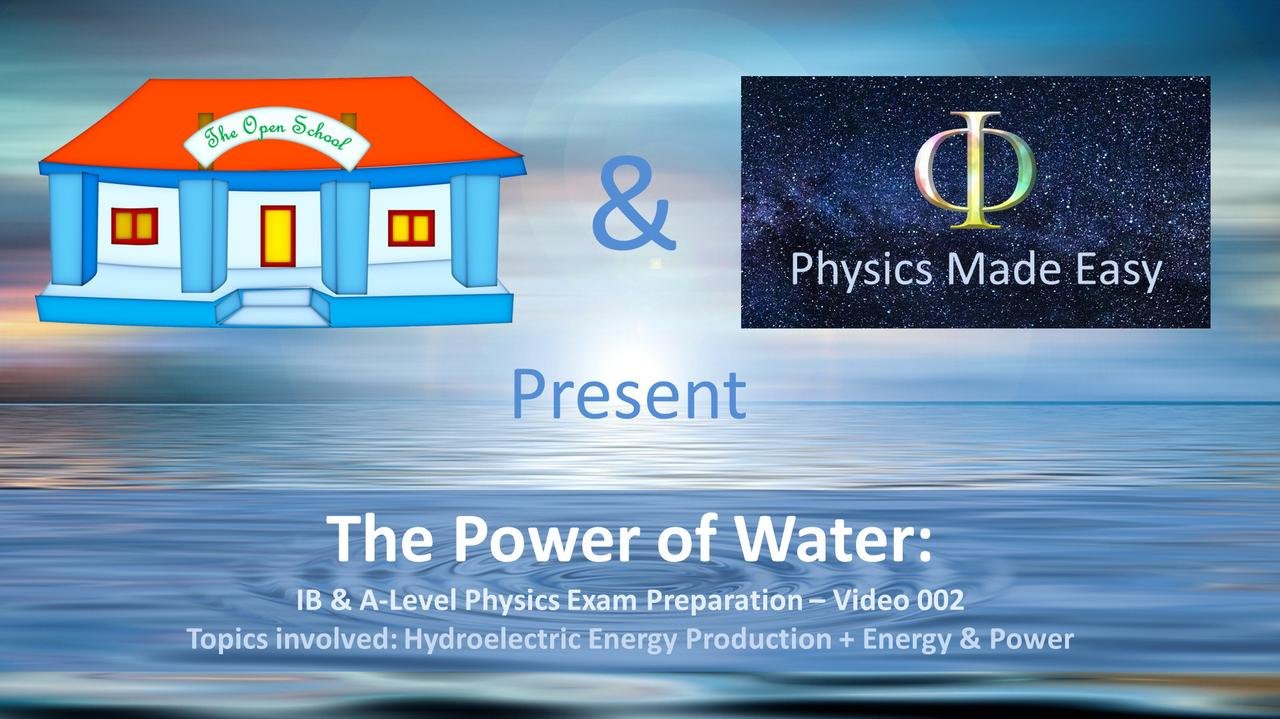 In this video , we will look at a past paper based exercise related to hydroelectric energy production. (IB Physics SL Chapter 8, A-Levels: Energy and Power).
Click on the picture below to launch the video, then pause when questions arrive. Take pen, paper and calculator, and try to figure out the answers by yourself as if you were sitting in the exam itself. Then resume the video to verify your working. For each question a description of the mark attribution is provided allowing you to evaluate yourself.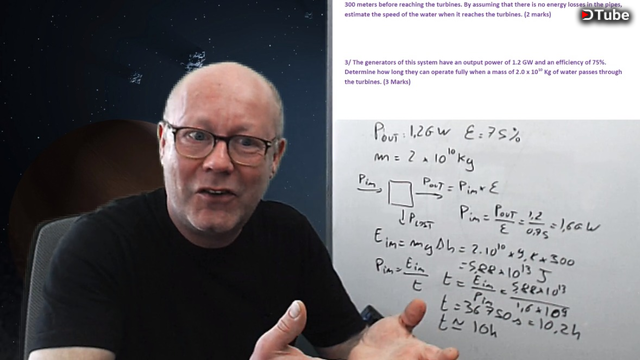 ---
You can also try to carry out the exercise in its entirety before watching the video: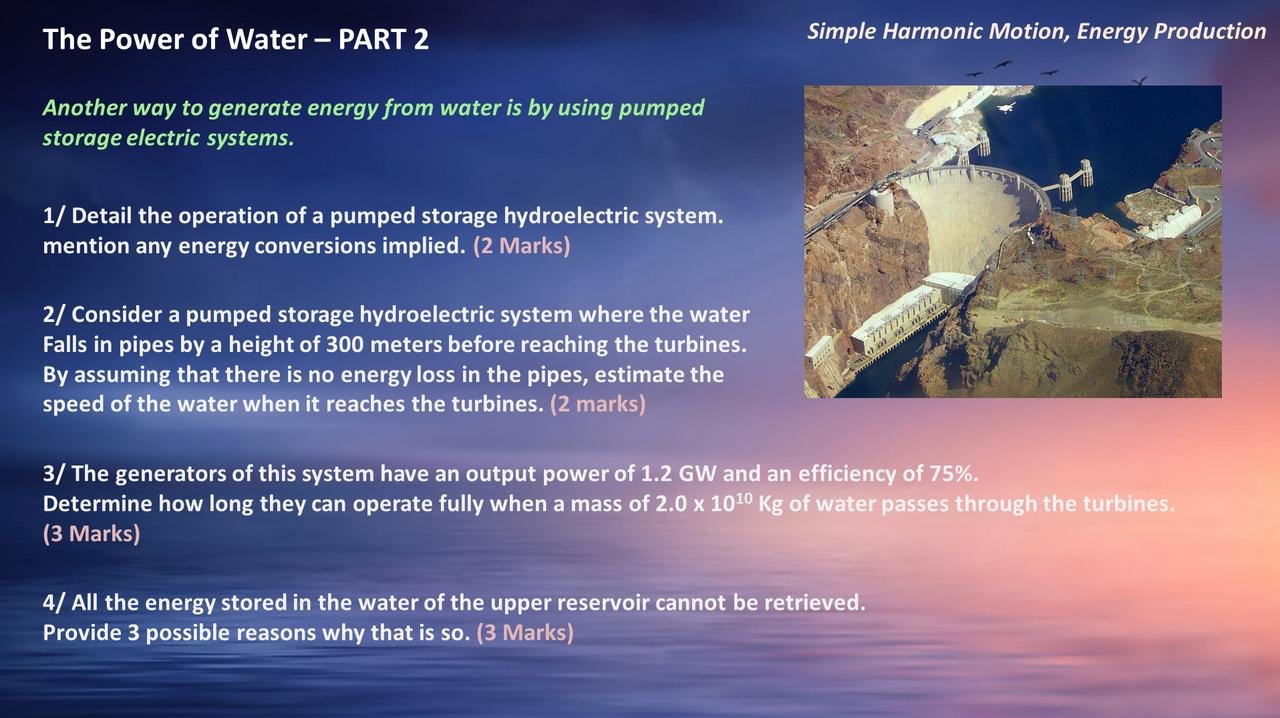 The openschool aims at providing access to free quality education for all, whatever the social status or location.
Please visit this post to learn more:
The Open School Project, the 1st high school of the Blockchain!
The idea is still in development. For example, we originally thought about providing only streaming videos to allow live interactions with students. However, it became evident that not all teachers around the world have the internet bandwidth necessary for quality streaming. So now, the open school is also widely opened to teachers producing video resources offline as long as these directly relate to an official program taught in schools. All topics are welcome.
If you wish to participate, post a video or live lesson and use the #openschool tag.
If you wish to help students gaining access to these resources, please consider resteeming openschool videos.
if you wish to encourage teachers to post, please consider delegating SP to the @openschool. (Feel free to contact @muphy on discord for further information). After curation, the @openschool will upvote the videos created by teachers and that are aimed at helping students.
If you wish to get more involved, and work in expanding the @openschool network, feel free to contact @muphy on discord.



Image credits:
All images used in this post and in the video have been found on Pixabay.com.

Hi,
I'm @muphy (see intro post),
My life revolves around music production, teaching sciences, and discovery through travel.
You enjoyed that post?    Resteem and Upvote!
You are interested in these topics?    Follow me!
---
▶️ DTube
▶️ IPFS