On Monday 9th 2018, we resumed learning at the open school center here in Abeokuta Ogun State, Nigeria. Despite the initial challenges of connectivity, we had the class on Wednesday 11th to learn and go through the recorded video sent by the teacher @muphy. The students were taught how to use Newton's equations of motion (SUVAT) to solve various questions by @muphy. Although we were unable to have a live lesson due to connectivity issue, the students learnt nonetheless.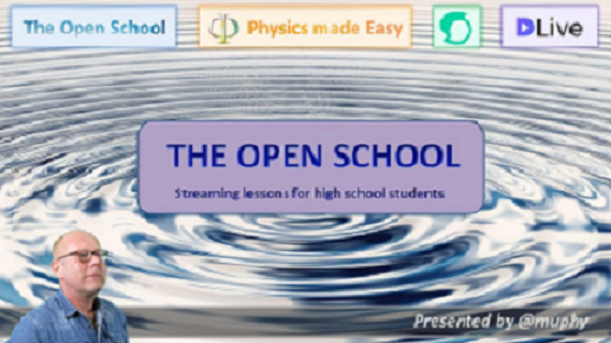 Image credit: @muphy open school
---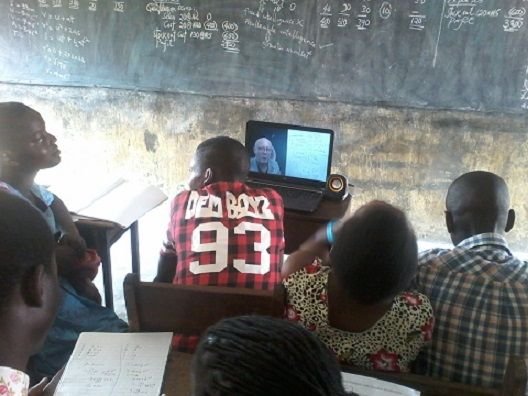 [Image: open school]
Wherever there is a will, there is always a way. The students are always ready to learn and nothing is going to stop them.
Here is where we need you. In order to prove the connectivity, and reach out to more students in the community, we need to subscribe for a fast internet connection which is a bit expensive here. Also, we need to be able to project via a bigger screen (a beamer) and also purchase some sound system.


---
ICT CENTER
To resolve this, we have embarked on a project to set up an ICT center in the community. This center will serve two purposes:
(1) Training center for kids
This center will provide a mean to further train more kids and teenagers on digital skills in the community. We have already started the mass training and mentorship of kids in the community. In our last training we were able to train a total of 30 kids. (see my post on it here:
MACI DIGITAL EQUITY
)
. We need your support and that of your organization. We cannot do it without you.

---
(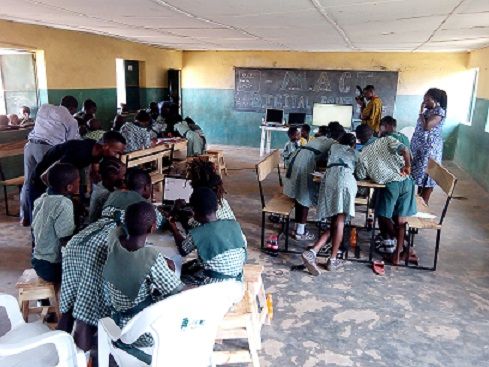 )
[Photo: Digital equity training)
(2) Open school center
Secondly, the center will serve the open school project. My desire is to connect and promote collaboration between students and teachers across the world. Students can connect with their peers from other parts of the world and share ideas. This I believe will broaden their view of life, knowledge in the specific subjects and the world in general. We want to give students in rural communities an opportunity to see beyond their immediate environment. I know the open school can achieve all of these and much more.

---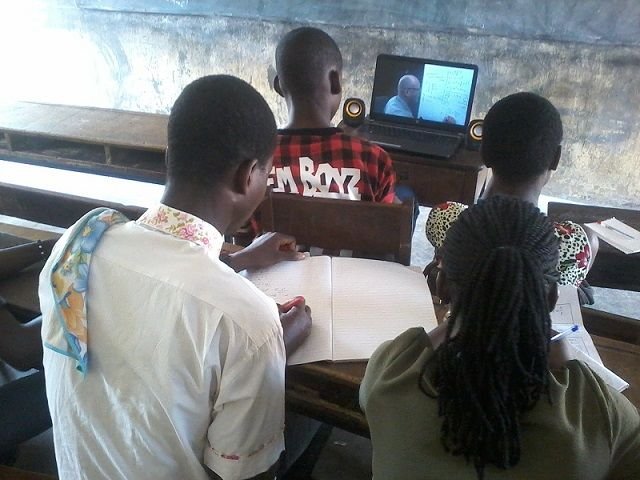 [photo: open school]
---
I must commend @muphy, his passion for teaching and impacting knowledge to students across the world is highly remarkable. I always see his drive and determination in ensuring that students all over the world get quality education. We need more teachers like him.

---
To support this project please    Resteem and Upvote!
Let us build a world of equal opportunity together.


You can also donate computer systems, furniture, electric fan, generator, tabs/notebooks for kids to learn, printer, etc.
To donate towards this project, please contact @muphy or me @obamike.



Thank you for your support.
@obamike in service to humanity