Hey, hey everyone! I am here to tell you about another new single from Sacrifice The Truth!!!
---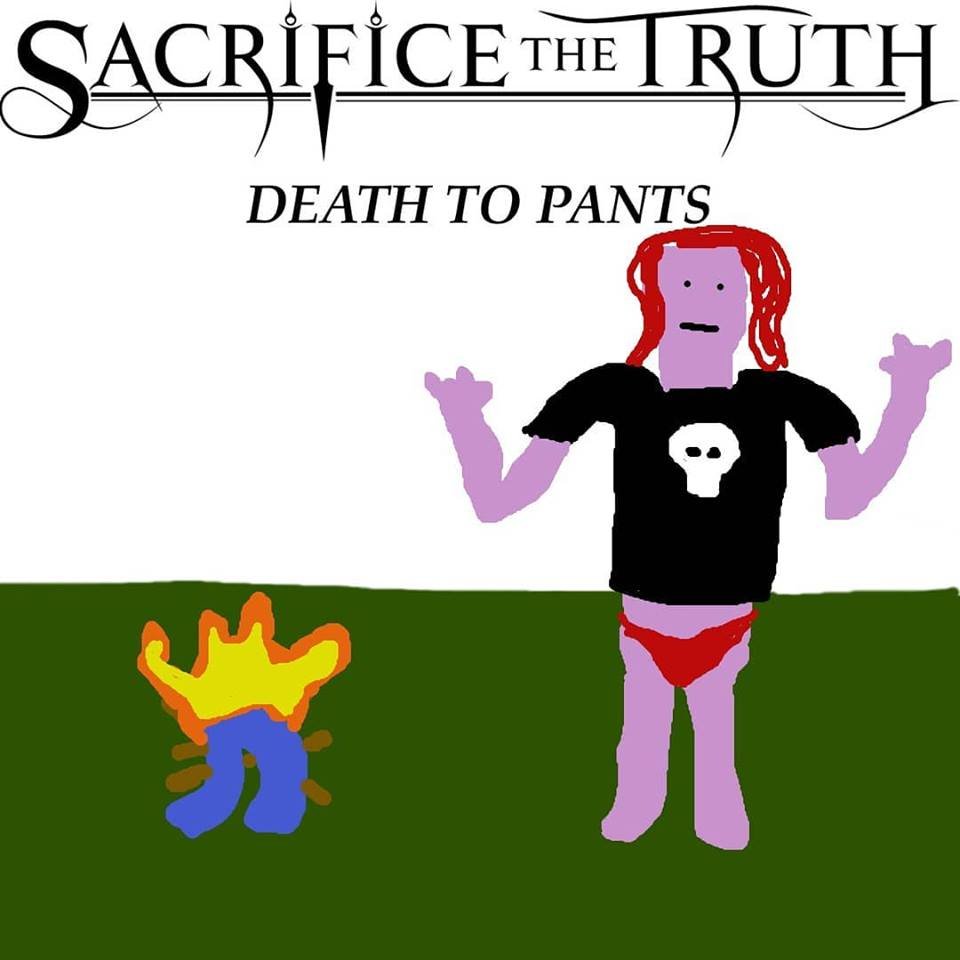 This is our newest song, called Death to Pants!
As some of you may know, the Minnow Support Project has a server on Discord and they happen to do quite a few shows on the radio there! One of the shows that I try so very hard to catch every Thursday is @crimsonclad and her Full Force Thursdays metal show. She has been doing this show for well over a year now, and I have fallen in love with it from the moment I listened in! And if you have ever listened in, then you know why pants deserve to die!!!
One amazing night after the show, I was contacted by a good friend @clayboyn who had asked that if he were to write some words, could me and the band make a song for it? Of course I said "Hell yeah!" and Death to Pants was born!!! So after a few weeks of getting it written, we finally got some time with @jakeimnotshure in his home studio and got it recorded and mixed down! Plus he was awesome enough to help out with screaming "FUCK PANTS" with the rest of the band! ;)
Here's a few shots of us recording!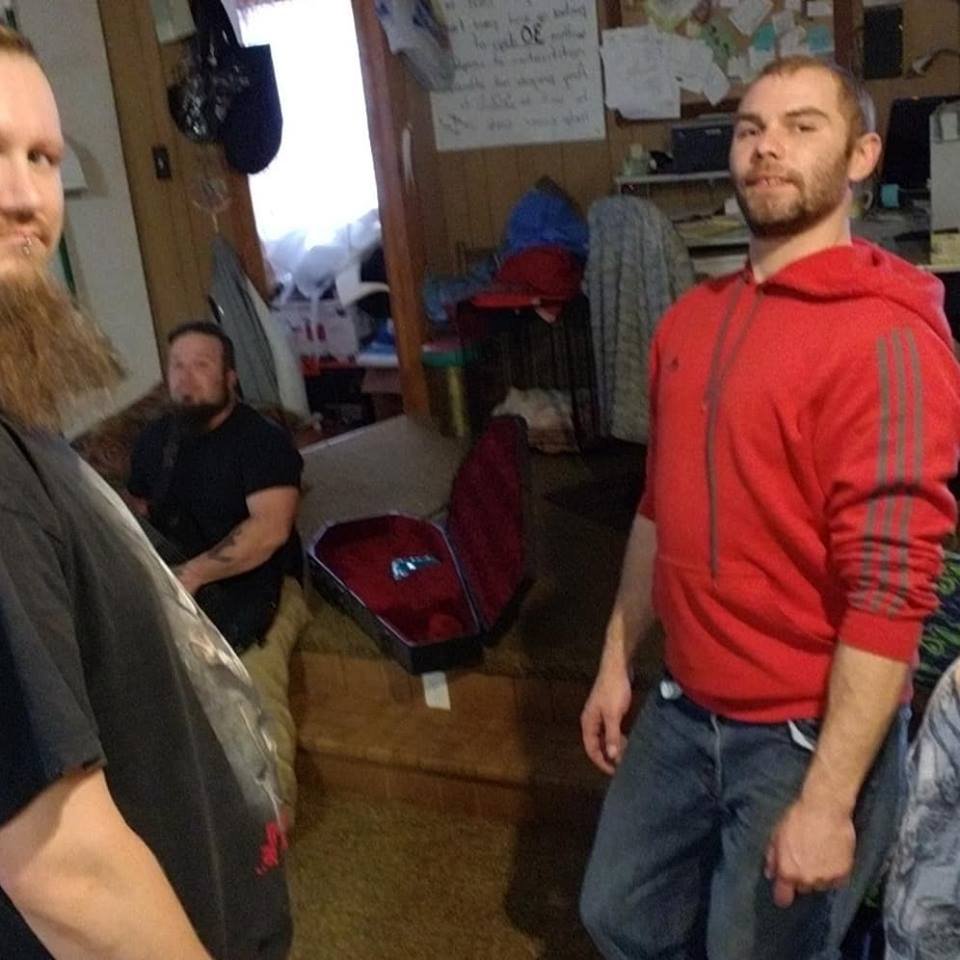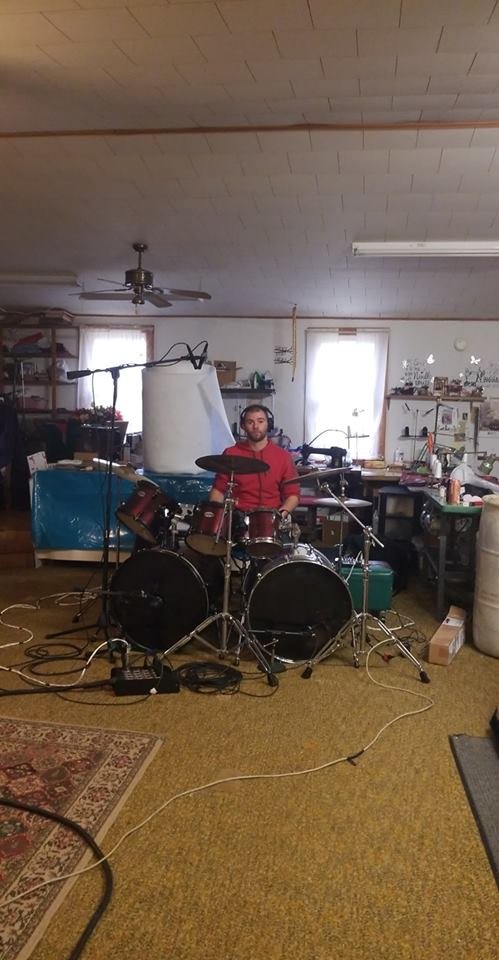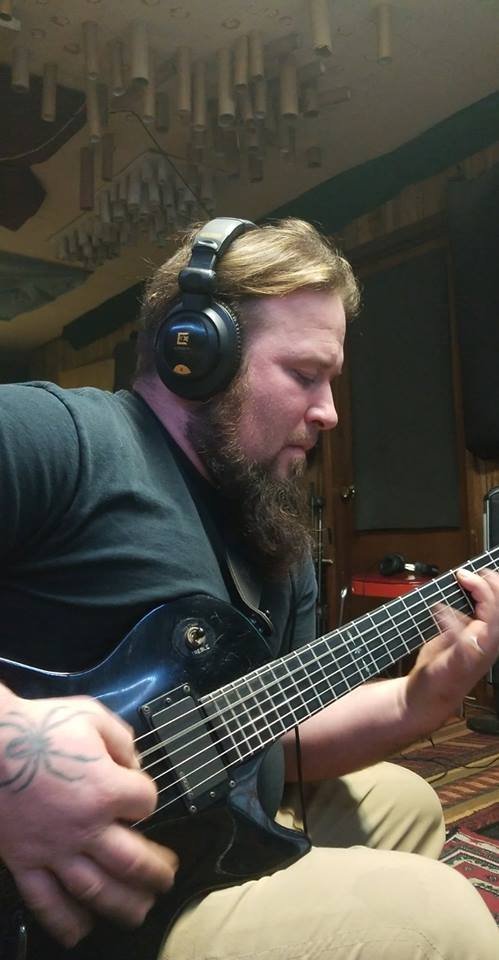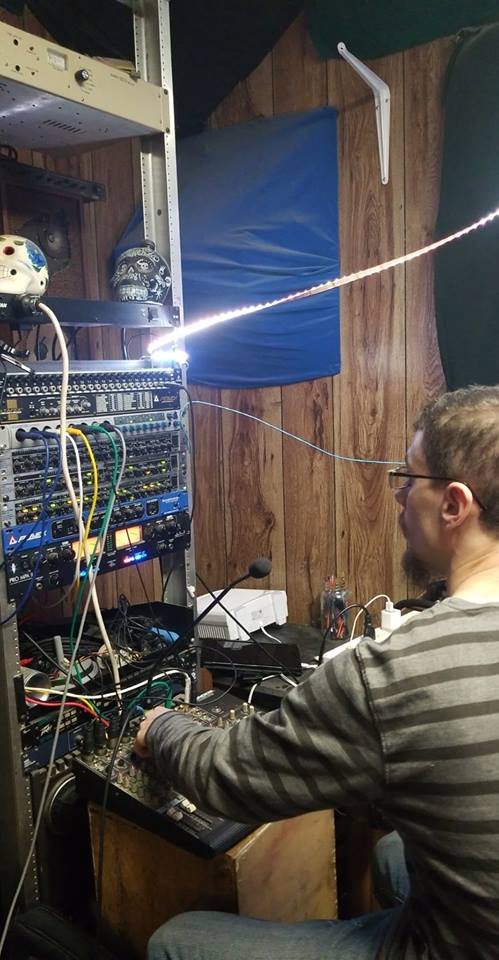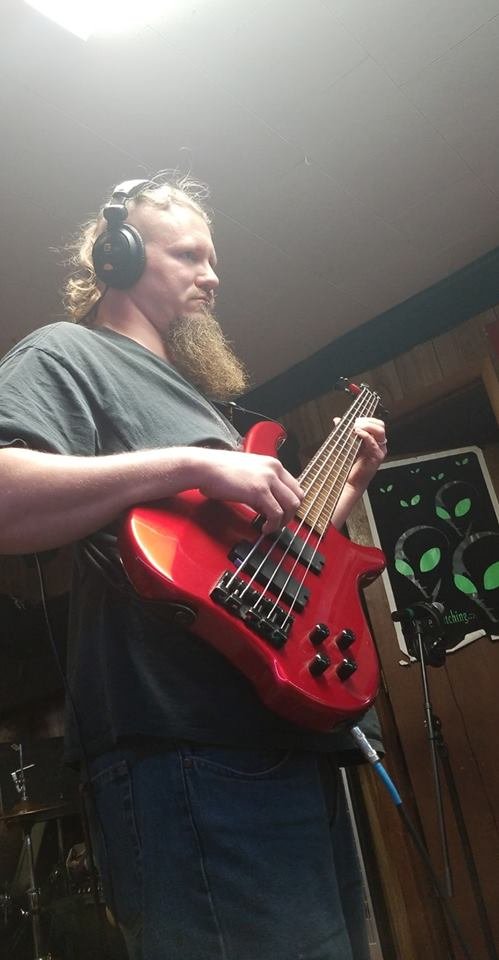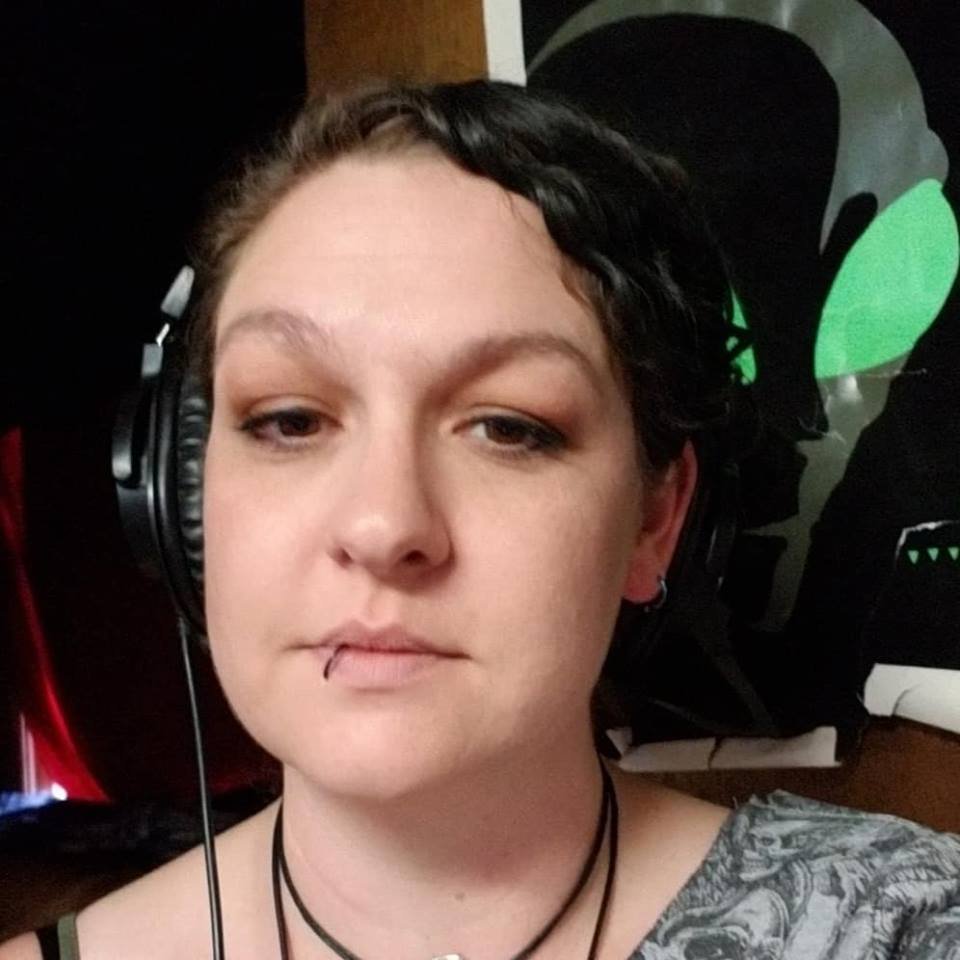 We always have a great time recording and being creative with our music! Below is the choon link so that you can check out the song! And within a few days, it should be up on all other streaming sites thanks to the Circle Of Death Records, under our band name, Sacrifice the Truth!!!
https://choon.co/albums/0sj633yqr2m/death-to-pants-single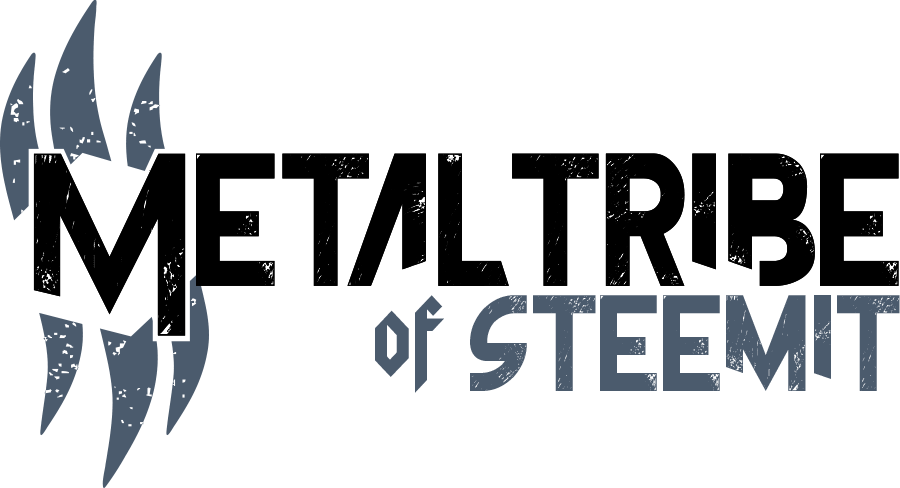 Special thanks to @clayboyn for lyrics and cover art, @jakeimnotshure for the recording and mastering, @lk666 for inviting us into the Circle Of Death family, and of course @crimsonclad for the inspiration!
Lyrics:
(Fuck Pants)
I don't need your constrictions
I won't put up with restrictions
Time has come for eviction
Just give me that friction
The time has come to start the revolution
from all this needless textile pollution
All these feelings and urges we're strafing
are far less painful than all of this chafing
An echo races through the ether: a calling
We are the death of these pants, they are appalling
Together we've made our way back to the source, a crimson voice
From the radio on Thursday night, it's Full Force
Chorus
Drinks in the air, load up your bowls
Guitars shredding, ginger's eyeing our souls
From Dildoroth to the smoky mountains
The sweet voice just keeps flowing like a fountain
The pressure builds like glory holes on airplanes
All pants must be purified by thrashing flames
A storm blows through and the ashes are discarded
We're not done the hug pit is just getting started
Chorus
---

Follow me on Choon 
Thanks for looking and hope to see you again soon!
Ask me how to join the Steemit Local Music Society and Metal Tribe on Discord!
Banners made by @bembelmaniac




Check out other artists from Circle of Death and keep up to date on the Website and Facebook:
https://www.facebook.com/circleofdeathrecords
https://circleofdeathrecords.com/
Rachell's new single "Restless Minds" @thomasrobertgent and @kirvic-aguilera
https://www.amazon.com/gp/product/B07F9RXFPK
Davood Faramarizi's single "Circle" @davidfar
https://itunes.apple.com/us/album/circle-single/1369681110?app=itunes&ign-mpt=uo%3D4
https://play.google.com/store/music/album/Davood_Faramarzi_Circle?id=Bj544727dakeochsonzlby2juga
Tom Gent's EP "Tactical Response Unit" @thomasrobertgent
https://itunes.apple.com/us/album/tactical-response-group-ep/1368911250?app=itunes&ign-mpt=uo%3D4
https://play.google.com/store/music/album/Tom_Gent_Tactical_Response_Group?id=B2mrhyykn5eelwbr2w4jlcvrcqy
Morktra's Full length album "In The Earth I Will Be Free" @lk666
https://itunes.apple.com/us/album/in-the-earth-i-will-be-free/1375058606
https://www.amazon.com/gp/product/B07CJXZC6J