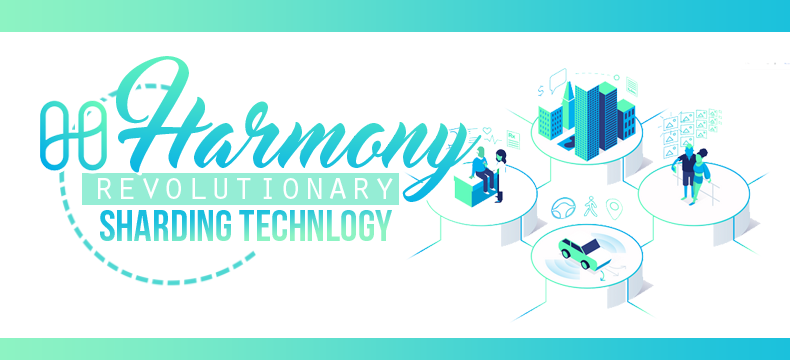 ---

Since the arrival of Bitcoin and the blockchain technology in 2008, cryptocurrencies (digital assets) have revolutionized and flooded the market in large quantities. This huge impact is related to the many advantages cryptocurrencies offer in comparison to any other available currency, allowing any type of assets, rights, goods or services to be traded in the network without the participation of a central authority, intermediaries or trusted third parties.
The whole world has its attention in these digital assets and its rapid growth due to the lack of regulations regarding cryptocurrencies has made many blockchain-based platforms appear on the market. Some platforms have been more successful than others, but all of them have one thing in common: problems of network scalability as the number of users who use it increases. To solve this problem, Harmony's team offers a solution through its platform, combining the advances of existing technology with a revolutionary concept called sharding.

---

In the current platforms with blockchain technology the speed of transactions per second (TPS) is very slow, if the volume of transactions exceeds the capacity of the platform, it becomes inefficient, causing inconveniences and losses to its users, and in such a volatile market speed in negotiation is essential.
Another problem these platforms are facing is their inability to handle large volumes of transactions. Bitcoin is currently only able to handle 10 transactions per second, being very inefficient compared to traditional centralized exchanges that can handle thousands of transactions per second.

---

It is a blockchain platform that uses the PoS (Proof of Stake) algorithm in its currencies, this algorithm states that a person can mine or validate block transactions according to how many coins they hold. However, the main novelty of Harmony is the introduction of sharding technology, which Harmony presents as a solution to the problem of network scalability.
Sharding entails the division of the computational tasks of a database into small segments or shards, which perform their tasks individually and are easier to process, reducing the total burden of computation.
The sharding process used by harmony creates multiple groups of validators or shards, allowing them to process multiple transactions at the same time, and thus, making the network less heavy, increasing performance linearly as the number of shards grows. This results in faster transactions per second (TPS) and the platform is able to escalate as the network is used by more users.
Harmony is fully scalable, safe and energy efficient.

---

It offers full network scalability. Harmony shards both the processing and the record keeping of the network.

Secure sharding, using a DRG process (distributed randomness generation) to determine the shard responsibilities of each node.
Decentralized participation, its design is based on a stakeout mechanism called Effective Power of Stake Test (EPoS) that ensures that malicious actors cannot bet heavily in individual shards and earn fraudulently. In addition, it allows the participation of people with small token bets.
Scalable network infrastructure, Harmony can quickly create blocks within shards or in the network, each shard allows more transactions. Cross-shard transactions are logarithmically scaled with the number of shards.
Optimizes resources, its design based on the PoS participation test is more efficient compared to the PoW work test that needs a specialized infrastructure and has higher energy consumption.

The cross exchange of shards is done by direct communication.

---

In Harmony there are two types of chains: a beacon chain and multiple shard chains.
The beacon chain is an identity record derived from a randomness generator, just like the shard chain processes transactions, but it also has the function of generating random numbers that influence which validators are assigned to each shard, while also accepting the bets of users who request to become validators.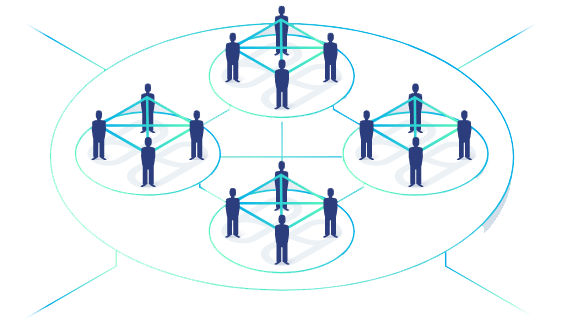 Source
Shards are units that store separate blockchain states, each shard chain maintains its own account state. A user can have multiple balances contributed as voting shares to different shards; these balances can move across shards when required by the user through cross-shard transactions.
In Harmony, the consensus and sharding process is based on the concept of epochs, an epoch lasts approximately one day and it is a time interval in which the sharding conditions are set, each shard continuously executes consensus with the same set of validators. When an era ends and a random number will be generated using the DRG protocol to change the sharding conditions.

---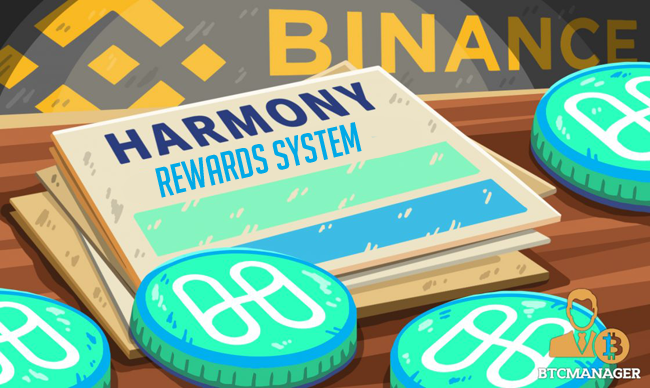 Source
Most current PoS blockchains have a committee concept that is a group of validators who have the right to produce and validate blocks. The blockchain issues rewards for each block that the validators sign to encourage their participation.
A criterion for selecting the validators used by the PoS block chains is based on the amount of participation they have put in, that is, by the amount of tokens they bet. This selection has the disadvantage that those who bet more get more rewards, centralizing participation.
Harmony uses this criterion based on participation in its blockchain, but has introduced some variants in its design to grant uniform and fair rewards of bets among validators. It presents an efficient stakeout mechanism called Effective Power of Stake Test (EpoS).
In EPoS, the voting power and the rewards the validators receive will be proportional to their effective participation. The effective bet of a validator is limited by a pre-established range, so as to avoid the centralization of bets. Higher-ranking validators are financially punished for betting too much on a single validator and lower-ranking validators enjoy an additional reward for their bet.
The Harmony shard blockchain is designed so that each shard must contain a relatively large number of validators with equal or similar participation, preventing malicious actors with large bets from being able to get rewards fraudulently.
Each voting action (which is subscribed by a Harmony One token) allows its respective player to cast a vote. Security is maintained by keeping malicious punters less than 1/3 of the voting actions in any shard.

---

Because in a globalized market where with the use of the internet we can market our products and reach millions of people in the world it is necessary to offer our customers a scalable and secure blockchain system, and no other system is better than the one provided by Harmony.
With Harmony any blockchain business will be able to scale as the number of customers grows, this system can process large volumes of transactions per second quickly without bottlenecks, avoiding inconveniences to our customers. In addition, it offers security and transparency in its processes, its sharding-based technology uses a beacon chain and multiple shard chains that ensure the network is free of malicious actors.
The Harmony scalable blockchain allows applications that require large volumes of transactions and the use of large energy resources to be enabled, such as decentralized high-volume exchanges, interactive fair games and large-scale payment systems such as used by Visa or the Internet of Things (IoT).

---

Peter is a carpenter, he has a furniture factory and sells his products on the blockchain. Until now everything had turned out well, but recently his business has experienced a considerable increase in sales and the platform has become inefficient as more users use it. Customers complain about how heavy and slow the platform is when making their purchase.
The business is growing and Peter is worried, so researching on the internet he was able to locate and learn about the advantages that Harmony offers for his companies, Harmony's blockchain system will solve his problems of network scalability. Since Peter adopted the harmony system, his business continues to grow smoothly.

---

For the development of its project, Harmony has a highly trained and committed staff, experts in both business and engineering that will lead Harmony to achieve its objectives.


---

Harmony is a blockchain platform that will allow its users to perform thousands of transactions per second through a scalable network that is both safe and energy efficient. The advantages it offers used to be only possible in centralized netwoks like those used by Visa or Mastercard.
Harmony's objetive is to create an economy with a balanced rewards system, so that it is fair for all of the participants, all of the users receive their rewards, no matter how big their bets are. Equal rewards will result in a uniform distribution of the validator's bets, so that users with smaller bets will feel encouraged to participate.
For those that want to try EpoS before its launch in mainnet, Harmony created Pangea, an interactive platform that works as a experimental zone for people to interact with Harmony's network. The results of Pangea will provide data that will help adjust EpoS' design so that it is as perfect as it can be, preparing it for the main network's launch.
For Harmony and its team, the sky is the limit

---
Additional Resources:
• Harmony Website
• Harmony OnePager
• Harmony WhitePaper
• Harmony Medium Blog
• Harmony Telegram Group
• Harmony Twitter
• Harmony LinkedIn
• Harmony Instagram