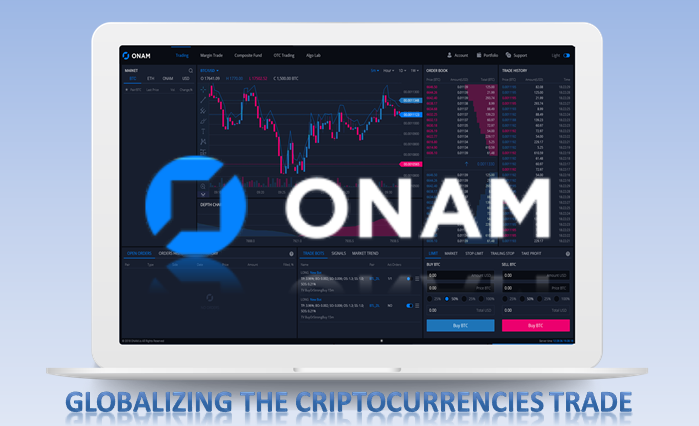 We know that cryptocurrencies and the cryptographic space in general are considered a financial alternative in full boom, surely just as I should have noticed that its decentralized economic potential has been exploited by various investors and scientists so far this year, who have tried to minimize through their merger with other tools the barriers and challenges in this space are presented and predicted. It should be noted that the appearance of Bitcoin served as an impulse for the subsequent creation of various crypto currencies and that today there are more than 1600 in the world market, this has therefore brought a high level of adoption that is clearly not reaching its highest point, and this is because it is not yet possible to solve completely problems such as security in exchanges, scalability, liquidity and performance.
Today I'll tell you a little about ONAM, a trading platform of crypto currencies that comes to drive the globalization of them thanks to its very useful commercial tools tailored for you and for the world of cryptography.
Don't wait any longer and know with me all that ONAM offers...

With the firm intention of enhancing the cryptographic space and simplifying the exchange of cryptography this commercial platform was created 100% compatible, with patented tools perfect for the prevention of threats and with surveillance system.
A high-performance platform aimed at meeting all market demands whose greatest challenges are often security, compliance and scalability. Some of its very interesting features are:

All these characteristics create a perfectly feasible protective layer for the next investors and traders of the cryptographic ecosystem. A complete threat prevention system, intrusion detection and commercial surveillance, all based on automatic learning and encrypted databases, all combined on a single platform.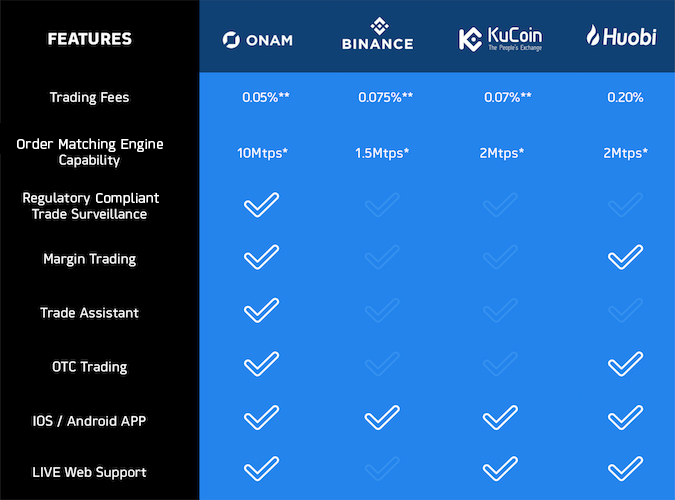 Unlike many other exchange platforms Onam works to offer an improved system against the poor liquidity of the market and a broad orientation towards its clients, following the motto "The Client is always right" and working for them.
10 Millions of transactions per second is very true, the best thing is that with Onam these transactions can be made and the slowest that can be the operation with a few 40 nanoseconds, in addition to this and if it were not enough live chats are offered so that customers are where they can get out of any doubt and solve immediately the problems that arise.
Margin loans, advanced graphics, market scanning, news and announcements, affiliate programs and a multi-language user interface are just some of the many other features you can have at your fingertips as part of this digital commercial globalization that puts an end to your problems.

Trade with any of these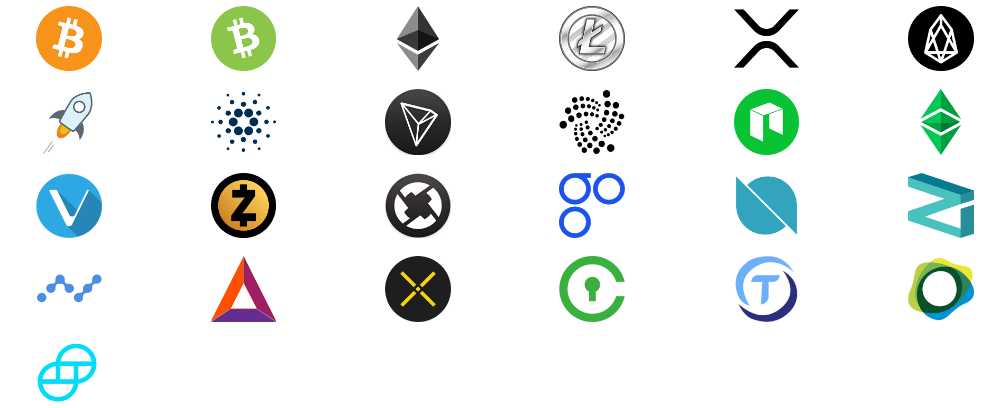 Distribution of Tokens


More Information & Resources:
ONAM Website
ONAM WhitePaper
ONAM Telegram
ONAM Reddit
ONAM Medium
ONAM LinkedIn
ONAM Instagram
ONAM Twitter
ONAM Instagram
ONAM Bitcointalk

My Video

ONAM2018
ONAMTWITTER
https://twitter.com/gmundrain/status/1062125329895096320