---
---
This post is about IAGON, a decentralized, open-sourced cloud computing and storage services platform, for @OriginalWorks' Sponsored Writing Contest. You can find more information about it here.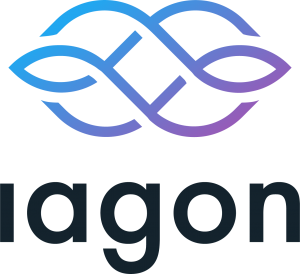 ImageSource
---
The demand for the use of data has always existed, whether physical or digital, the human being has always had to use data to achieve his goals in order to obtain the best possible results.
Over the years, the places where this data is stored have increased at an impressive rate, to the point where they began to develop ways to store and process it, in order to take advantage of it 100%, quickly avoiding the need to use physical servers to store the data and the problems of compatibility and computer incapacity and more in a centralized way, so not everyone has access to these latest data storage technologies.
But what if decentralized blockchain-based technologies were to be used?
We will be able to store big data files without assembling server machines or run dedicated internet services, since we will only need purchase cloud storage system with the help of a hosting service.
Thanks to blockchains, information is manipulated and store on a decentralized ledger where only intended users can access.
Although these technologies are still under development, little by little, the benefits of using them are appearing, since experimenting with the use of blockchain has brought as a benefit the desire to create global supercomputers since it has been found a way to use the unused computing power as well as storage space to create storage
To understand a little bit more about this about this new technologies, we introduced you to IAGON.
---
Iagon is an open source platform that connects the processing power and storage of various computer over a Blockchain grid. It's also a storage and cloud platform service. Iagon aim is to reform cloud data and web services thanks to the processing and storage located on that same decentralize grid.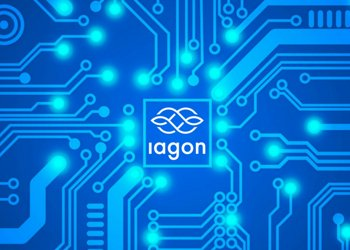 Right now Cloud services are somewhat monopolized by 4 mayor players according to Iagon whitepaper. That players are: AWS, Google Cloud, Microsoft and IBM. Being the top players, the cost of their services is pretty expensive, because of the Brand and scale of the operations of this big conglomerates, they can easily eliminate or damper any competition that may oppose them.
Iagon is set to deliver a better, secure and profitable cloud service that those companies mentioned above, making it easier for a lot of business, not matter the size, to have this capability and make a financial push in the right and new direction.
---
How it works
IAGON & Computing Power
Computing Power is in a simple way of putting it how fast a machine can perform an operation. The computer interprets the command you execute as a series of mathematical problems. That's why faster processors can handle more calculation per second than the slower ones.
That's why a lot of companies pay a lot of money for the utilization of super computers. Necessary for a lot of features which comes from security to more miscellaneous features. That is where IAGON Smart Computing Grid comes to this equation. Giving us the ability to manage a network of interconnected CPU, as well the distribution and allocation of the same. Altogether whit use those resources who are not being used at their full potential. This help the industry to step up their game in several of sector from security, AI and any kind of deep learning.
---
IAGON & Storage Services
"Storage as a service (SaaS) is a business model in which a company leases or rents its storage infrastructure to another company or individuals to store data. Small companies and individuals often find this to be a convenient methodology for managing backups, and providing cost savings in personnel, hardware and physical space.
A company providing SaaS may be called a storage service provider (SSP). Storage as a service can also be referred to as hosted storage".
Source
As explained above, this allow the users and companies to store their data outside of their PC's and put it into the web or another kind of storage.
The service provide it by IAGON use the SHA256: "a set of cryptography hash functions designed by the United States National Security Agency (NSA). They are built using the Merkle–Damgård structure, from a one-way compression function itself built using the Davies-Meyer structure from a (classified) specialized block cipher." Making it a top-level of security encryption.
Iagon brings high security at lower cost. Securing all your archives and make them practically impenetrable for any intruder.
Also, IAGON can allow the users share their not used space for IAG tokens. Motivating the miners to receive monetary compensation based of the numbers of processes they perform.
More Information:
Partners: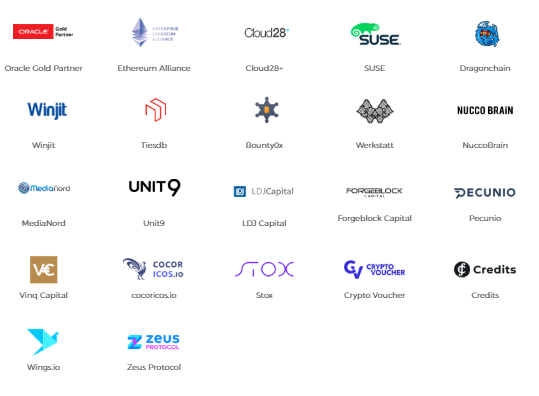 Thanks for reading.
---
---
iagon2018