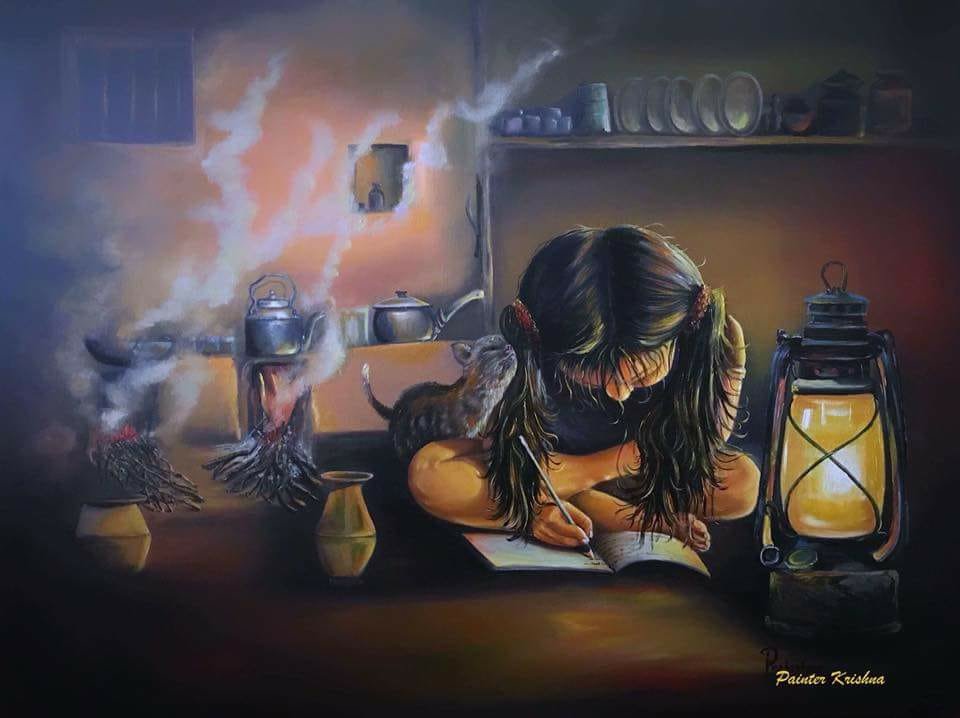 I copy this from my facebook wall.
The painting is of the kitchen of a typical nepali family. Some people have got very sophisticated livelyhood and some got this.
When will be the world same ?
Wish block chain and crypto technology will bring massive changes and impacts directly on every single life.
No more poverty.
Thank you so much for your kind view of my post, i am growing little by little on steem. Encourage me by voting and following :)