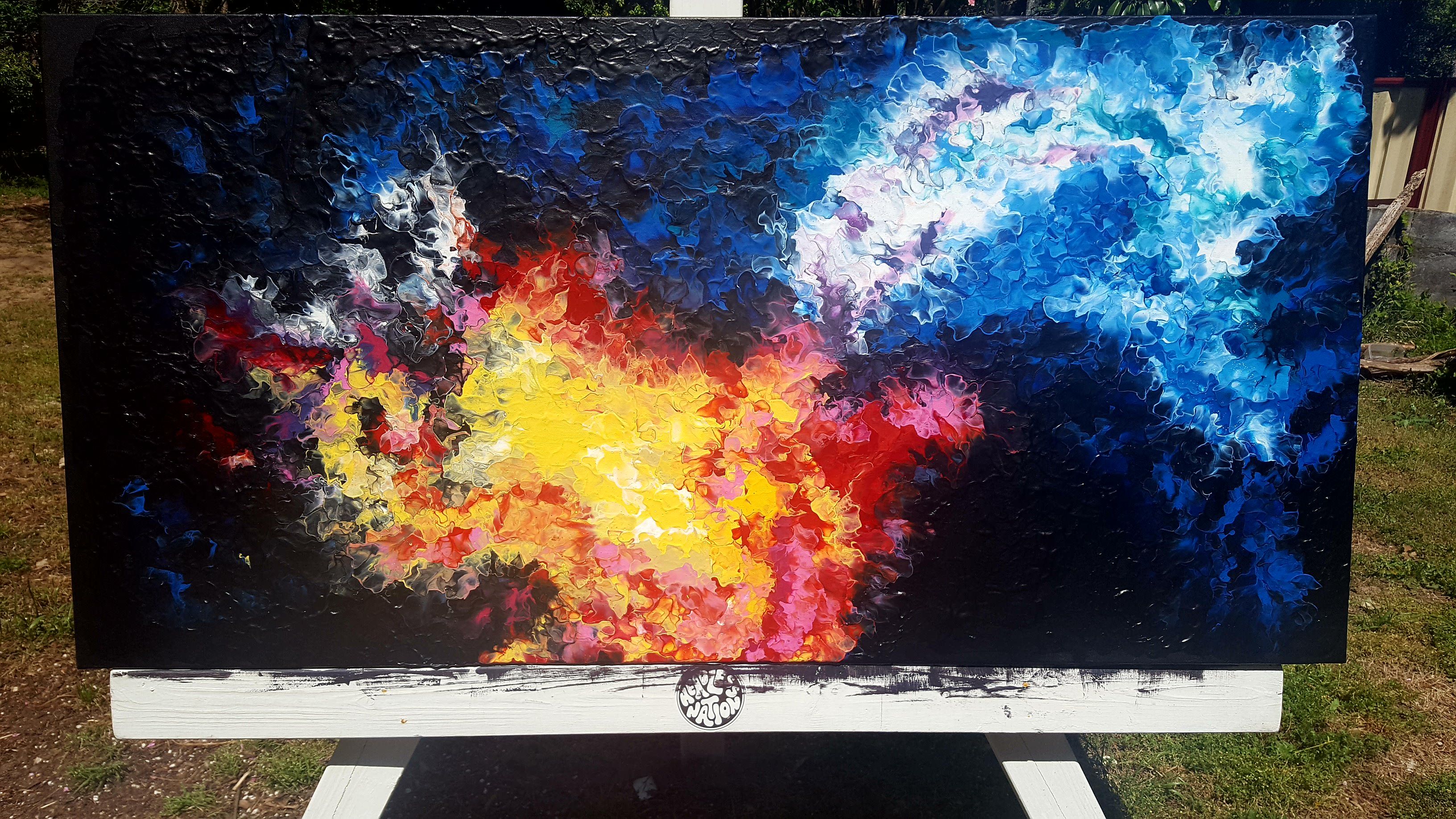 This piece called 'FIRE AND LIGHT' is a special one for me! It was painted early last year, I was playing around with different techniques and painting abstract landscapes. While setting up to paint I was listening to some music on youtube, what can i say, it was before DTube :) anyway half way through what i think is a fan made video, there were images of space, star systems and all sorts of cosmic art. Soon as i saw it, I had to try paint it! Below is the photo i took at that moment, it is also what i used as the reference.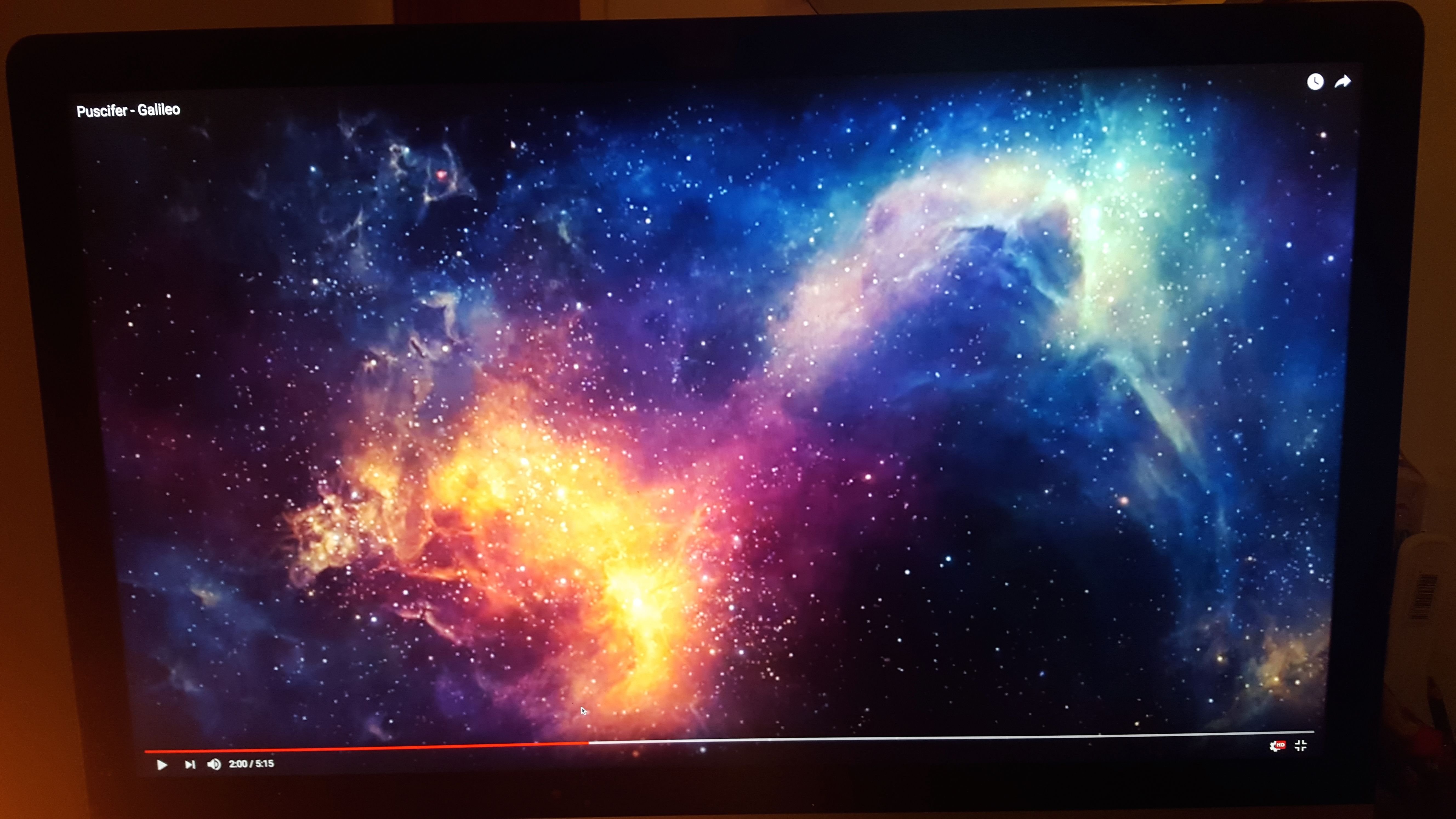 Any fans of Maynard James Keenan out there? As you can see from the photo I was in the middle of a Puscifer playlist, anything by MJK can often be heard in the studio.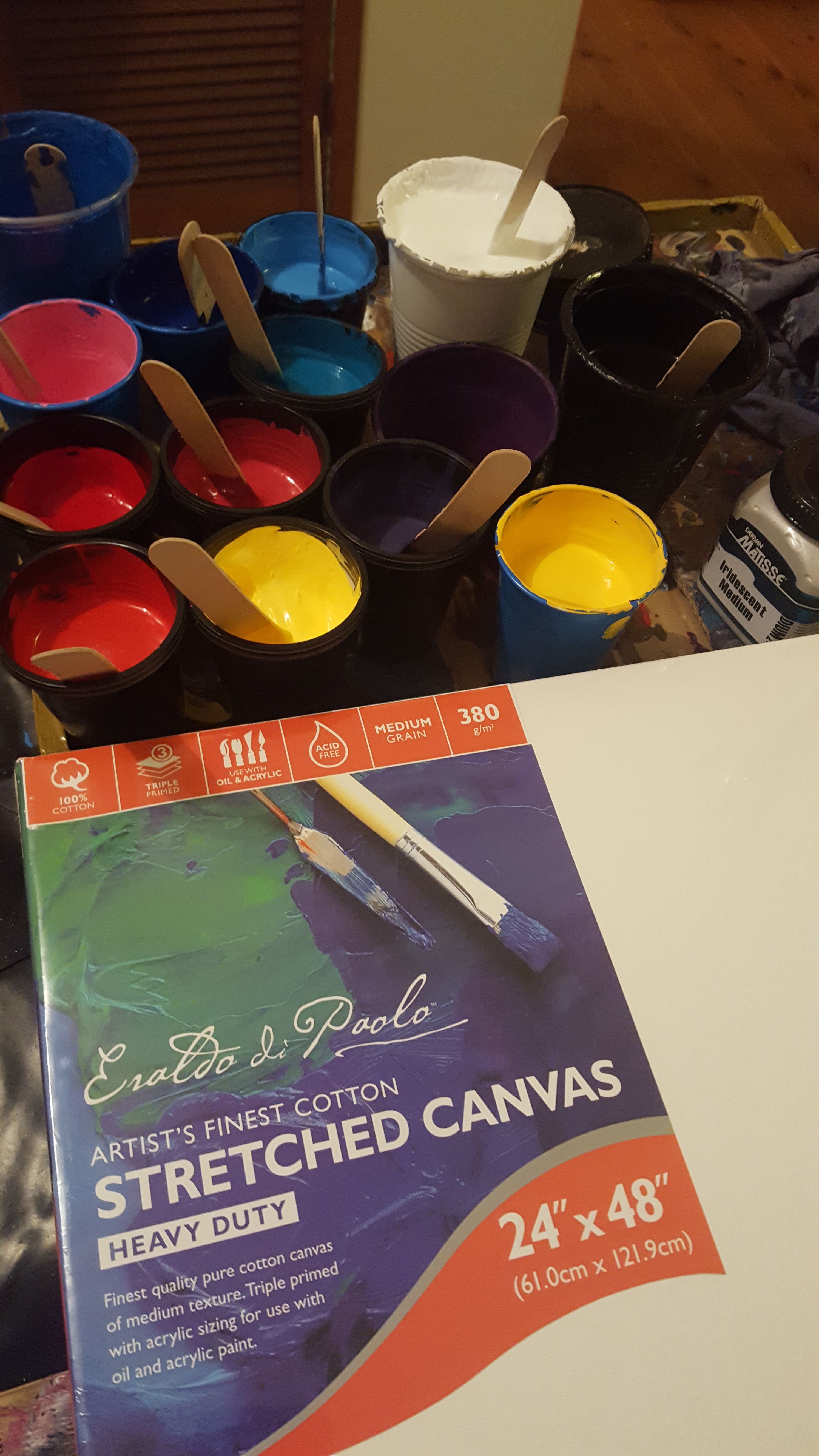 Mixing paint can take me hours on something this big. This piece is 120 x 60cm canvas.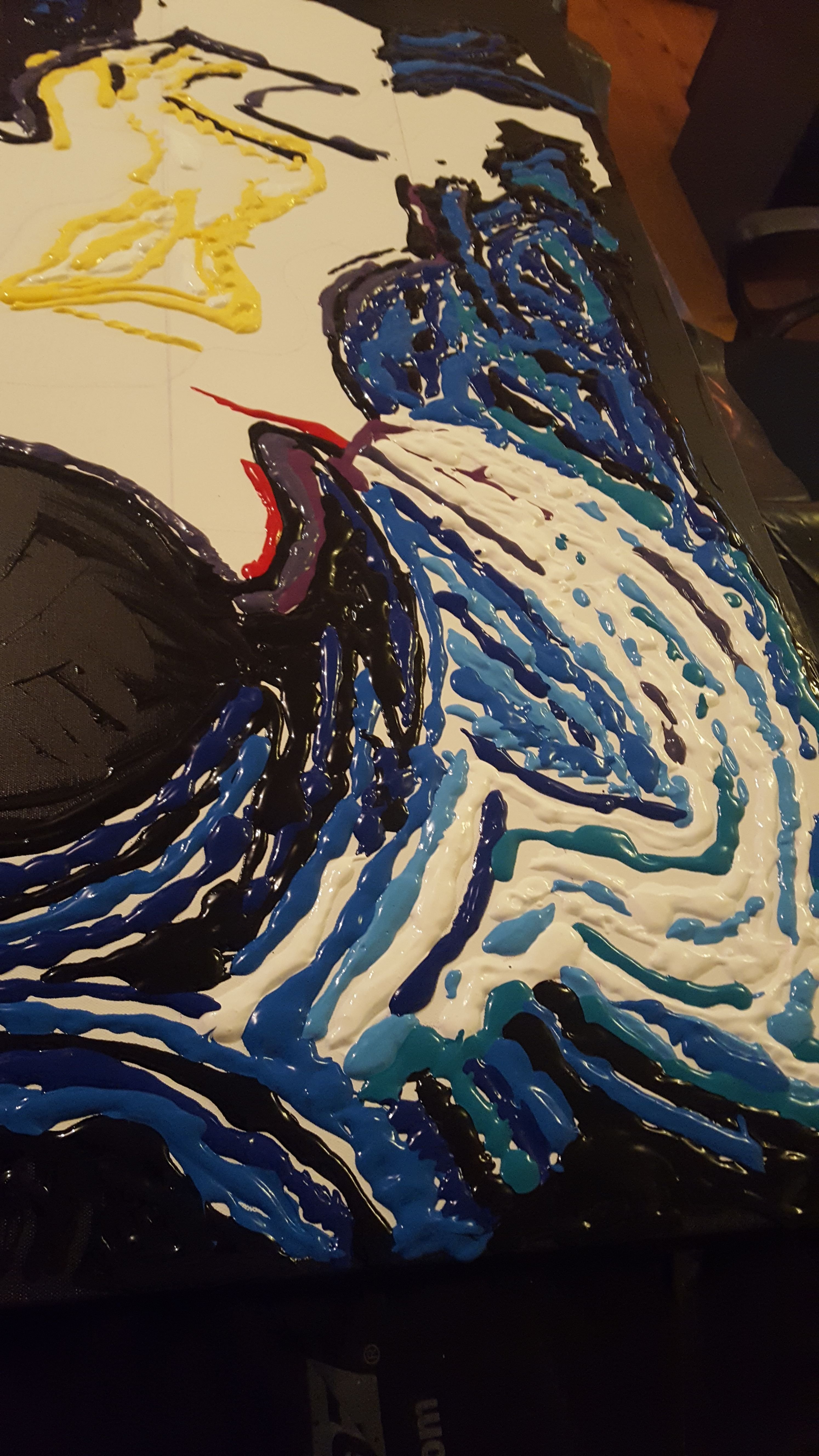 Here it is it the works, this technique takes a load of paint!! This piece used over a Litre!! It is an acrylic mixed with a bit of water and some retarding medium.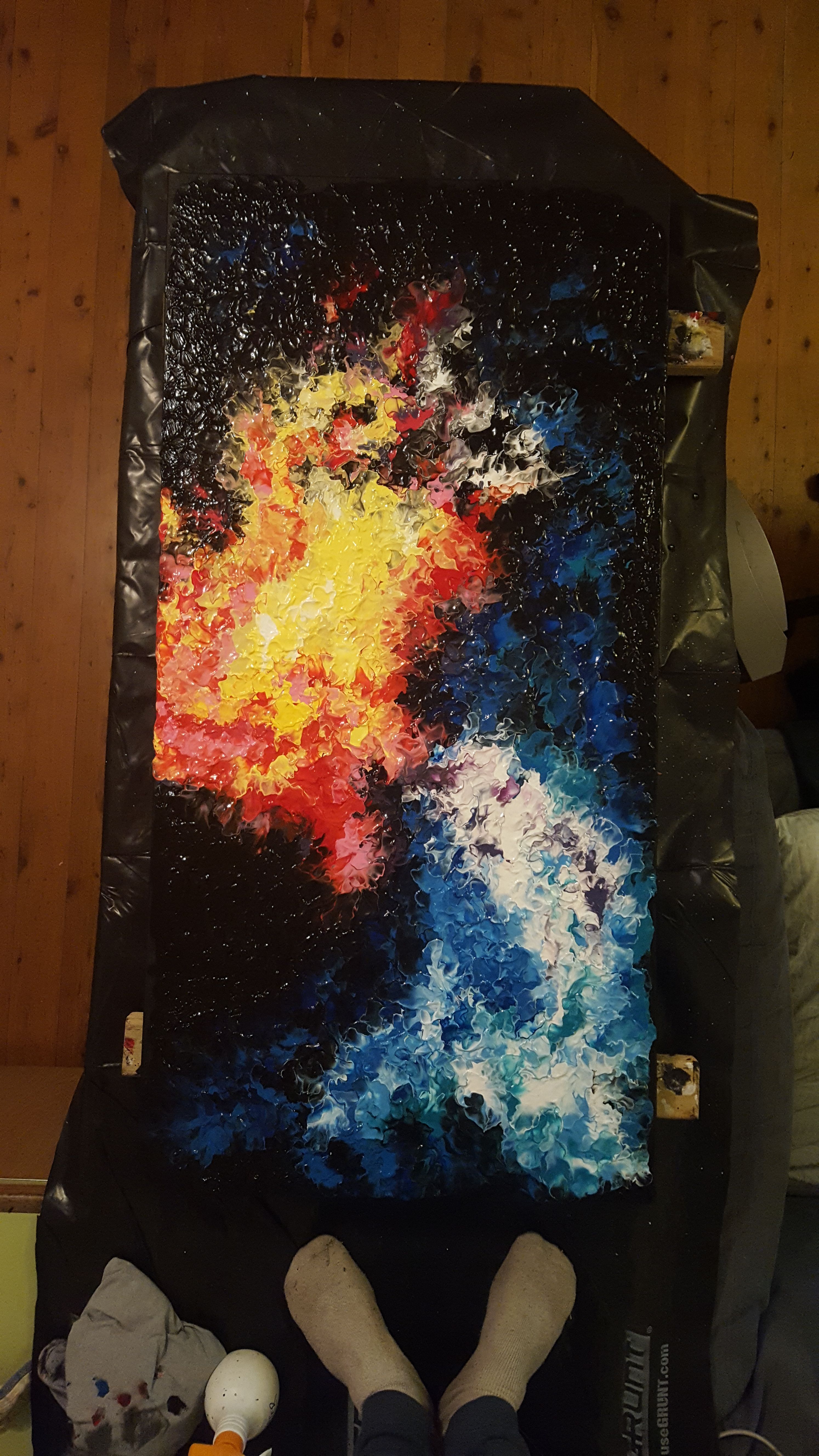 "FIRE AND LIGHT' by @mikepedro
This was the first pic i took soon as it was finished. (sexy socks and all, haha) This piece was a mission! It took over 10 hours start to finish.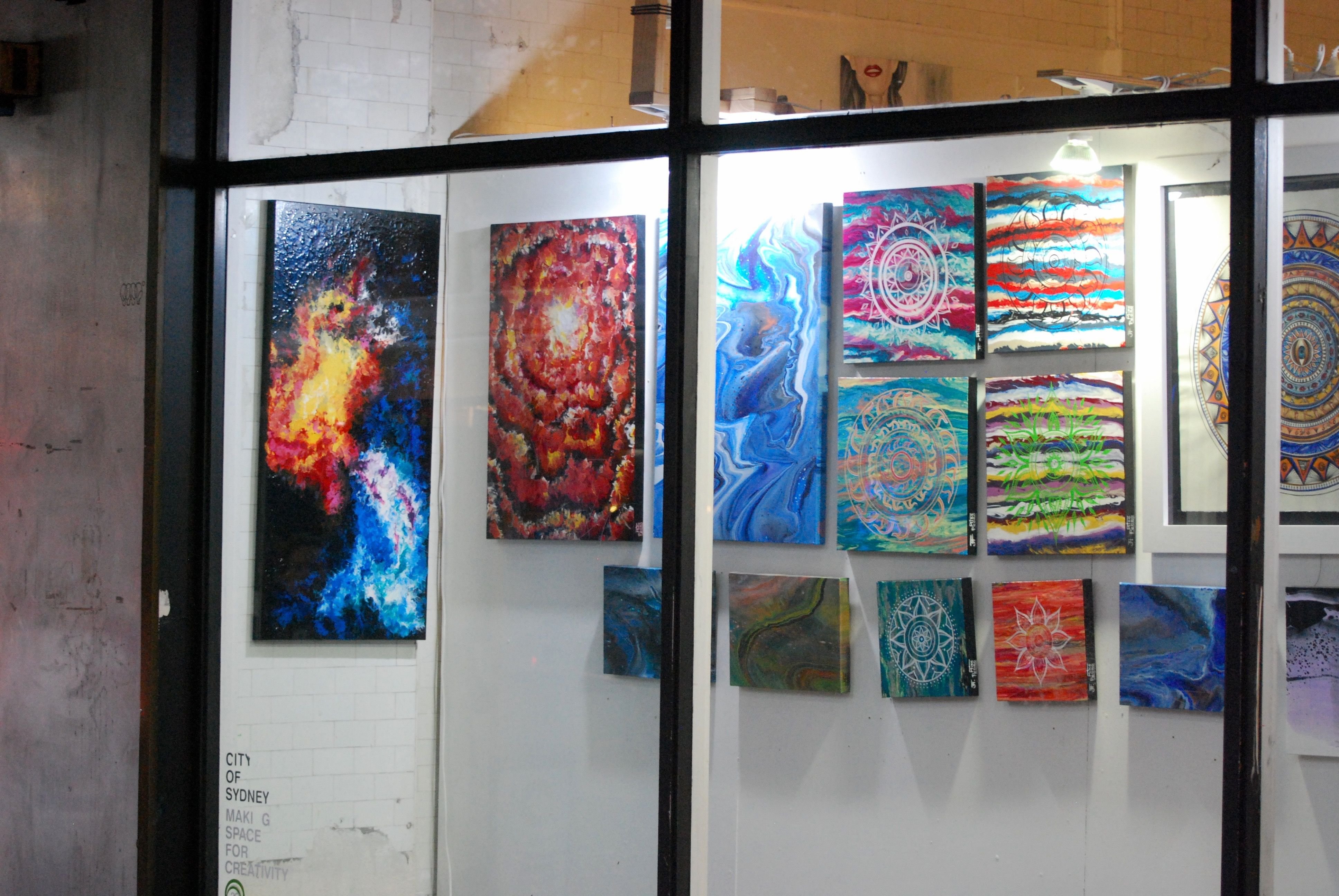 And here is a shot of 'FIRE AND LIGHT' hanging in The Makery on Oxford st, Sydney Mid last year.
Would love to hear what you think.
If you like this post you might like some of my other art posts...
https://steemit.com/art/@mikepedro/original-art-series-by-mikepedro-11
https://steemit.com/art/@mikepedro/original-art-series-by-mikepedro-10
https://steemit.com/story/@mikepedro/accidental-masterpiece
https://steemit.com/art/@mikepedro/original-art-series-by-mikepedro-9
As always, much love @mikepedro