My body is not perfect, but I sparkle of color and joy.
This pretty much sums up how I felt when I painted this mermaid.
I drew her in my favorite colors of purple and teal*.
Adding contrast with green and pink and blue.
I used a watercolor wash for the background adding splatters of color.
And I finished the image with sparkles on her body using shimmering metallic ink
*o.k. black will always be #1, but it's not a color 😎

]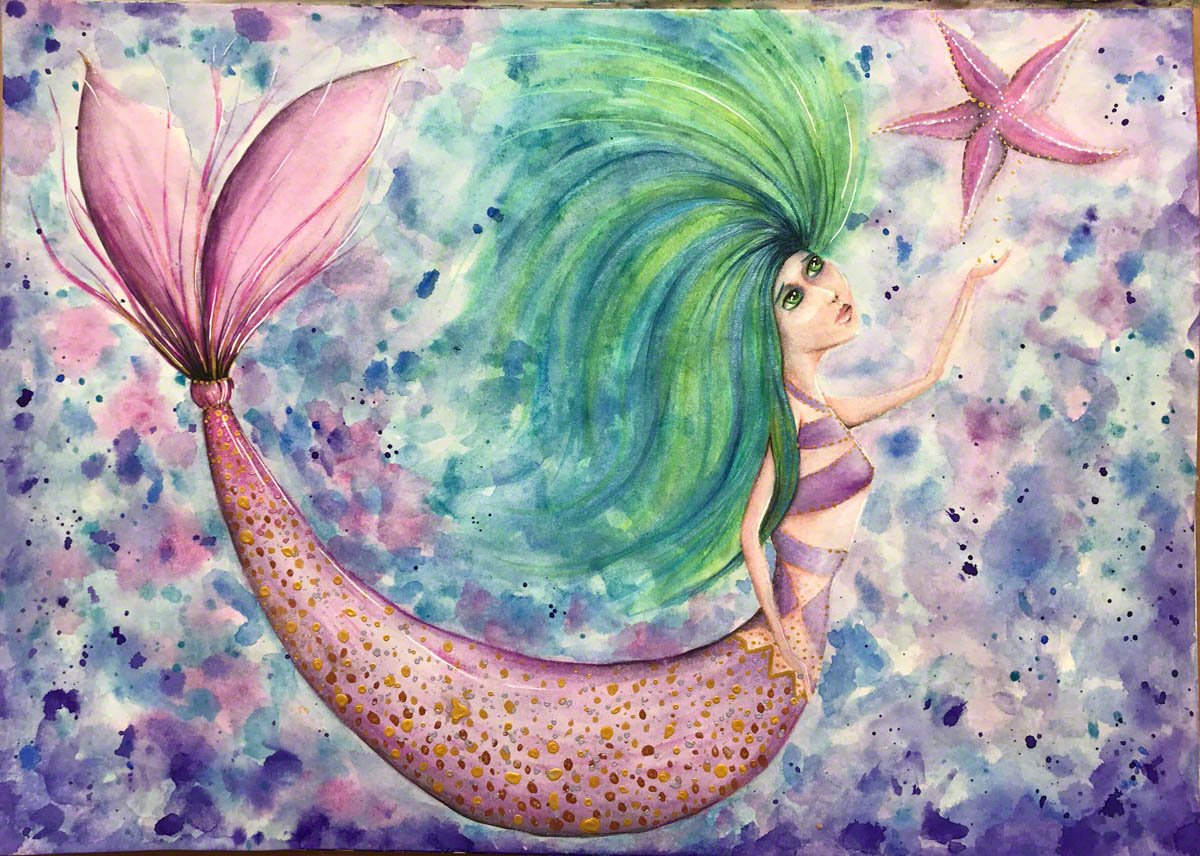 ***
Sorry, but I did not take step by step photos of the process for this pic. I was fully immersed in the creation process, but...
here's a few close ups, so you can see the sparkle: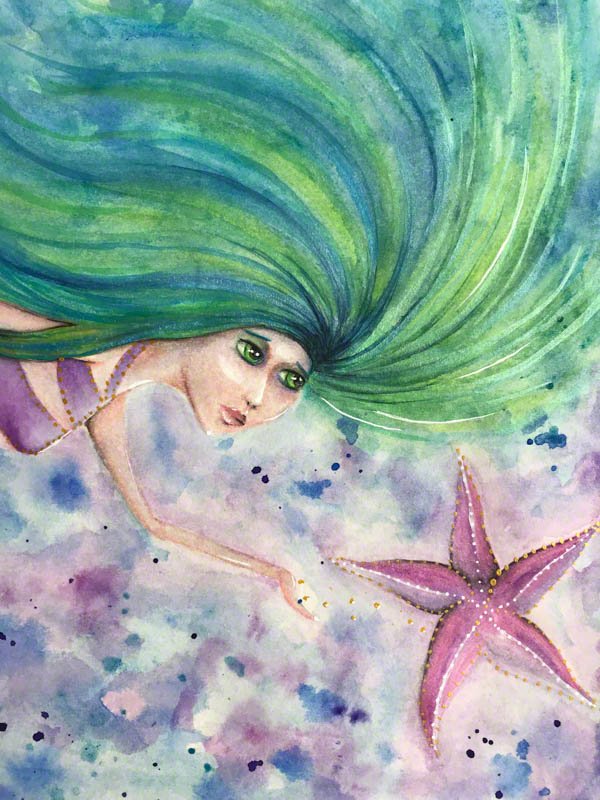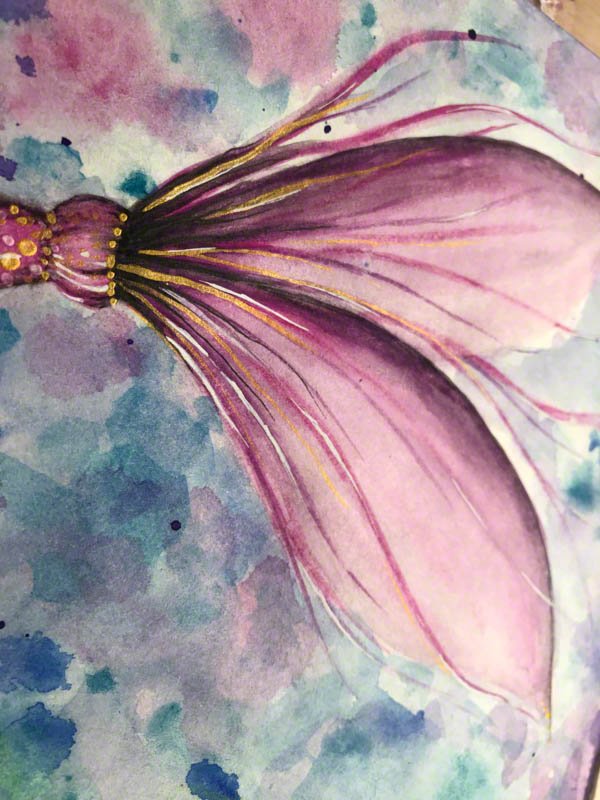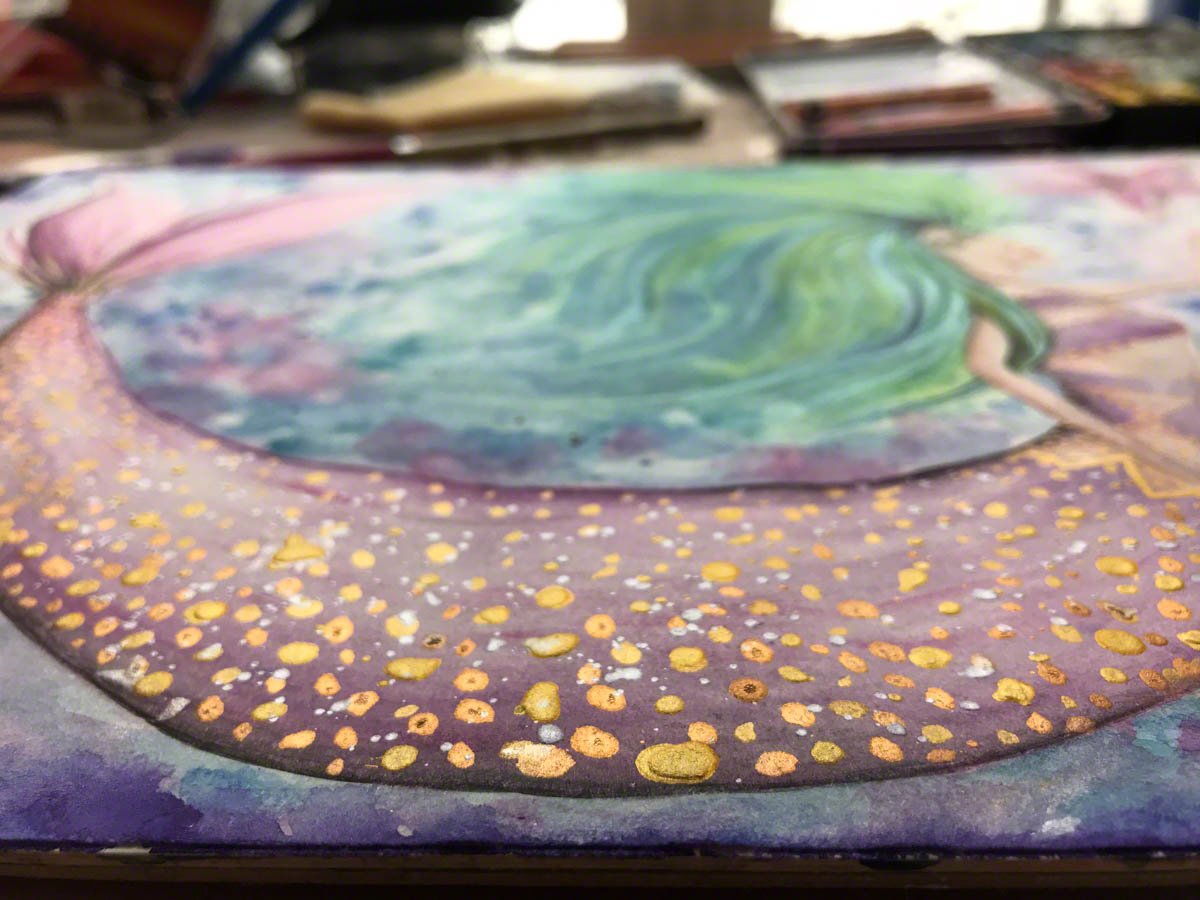 ***
Thanks for reading and viewing. I hope you enjoyed!
***