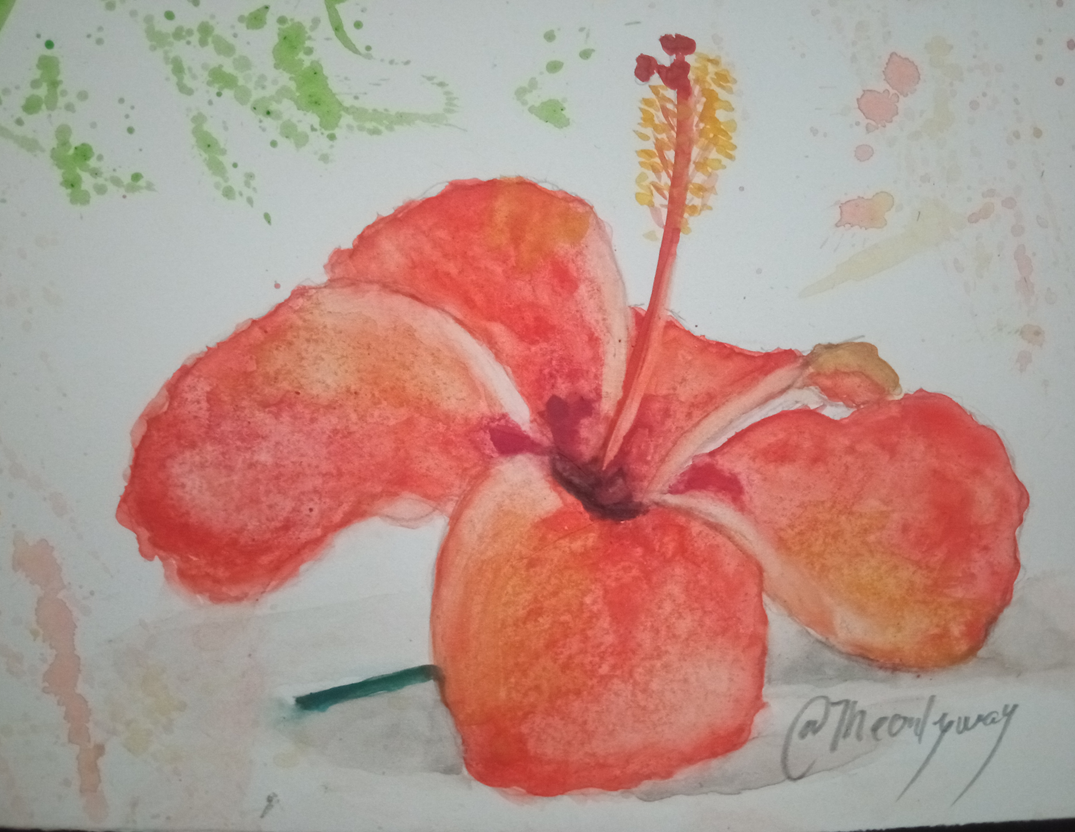 ---
In the urbanism where I live there is a vegetable fence made with cayenne plants.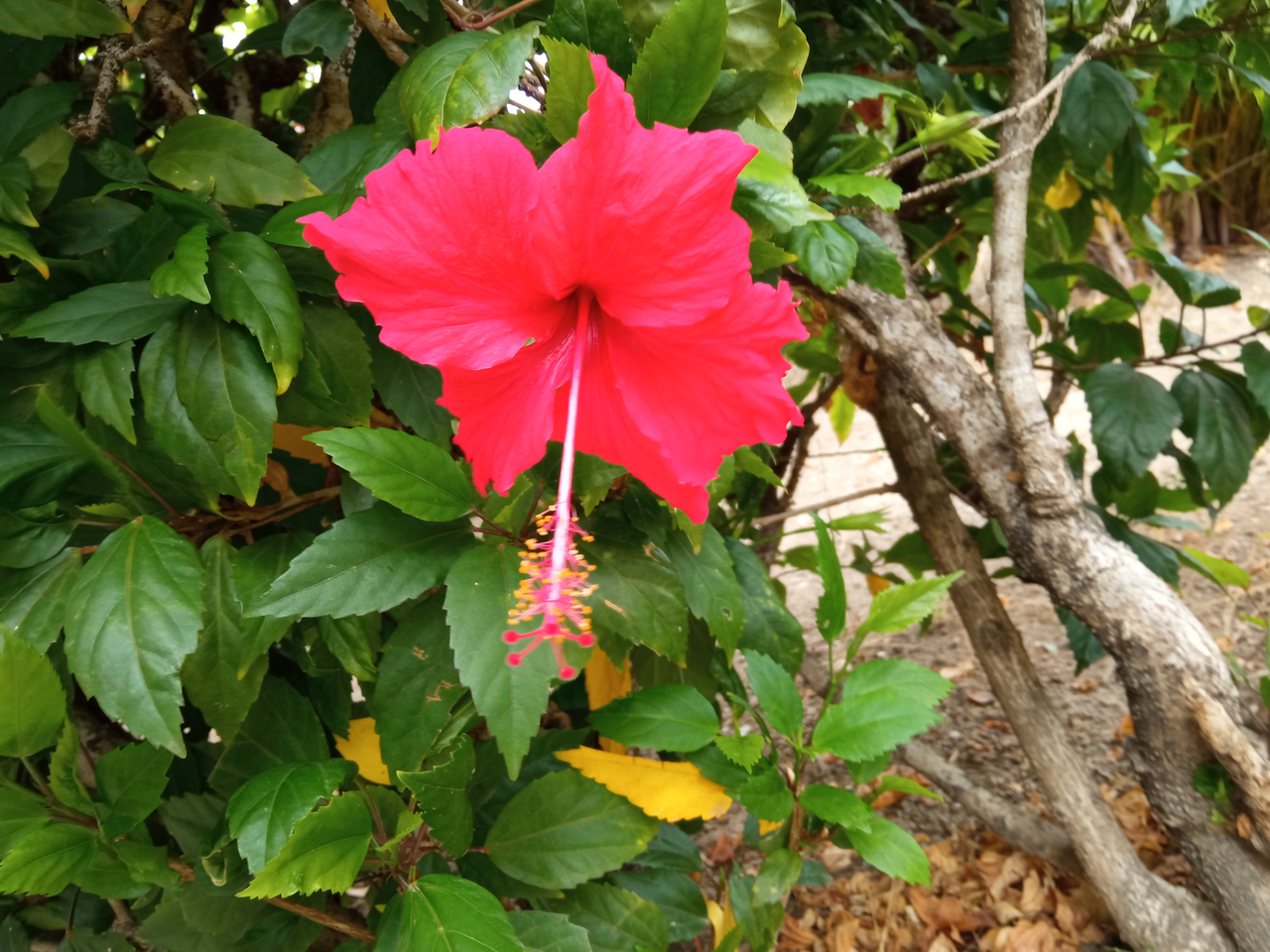 Cayennes are very popular flowers in Venezuela, especially the red ones. There are people who use these flowers to make infusions for hair growth and even say that they have relaxing effects.


My daughters collect them to feed their morocoy Kathy.


The rainy season is already approaching in Venezuela. This works great for plants.
Below I show you a photographic sequence of its preparation.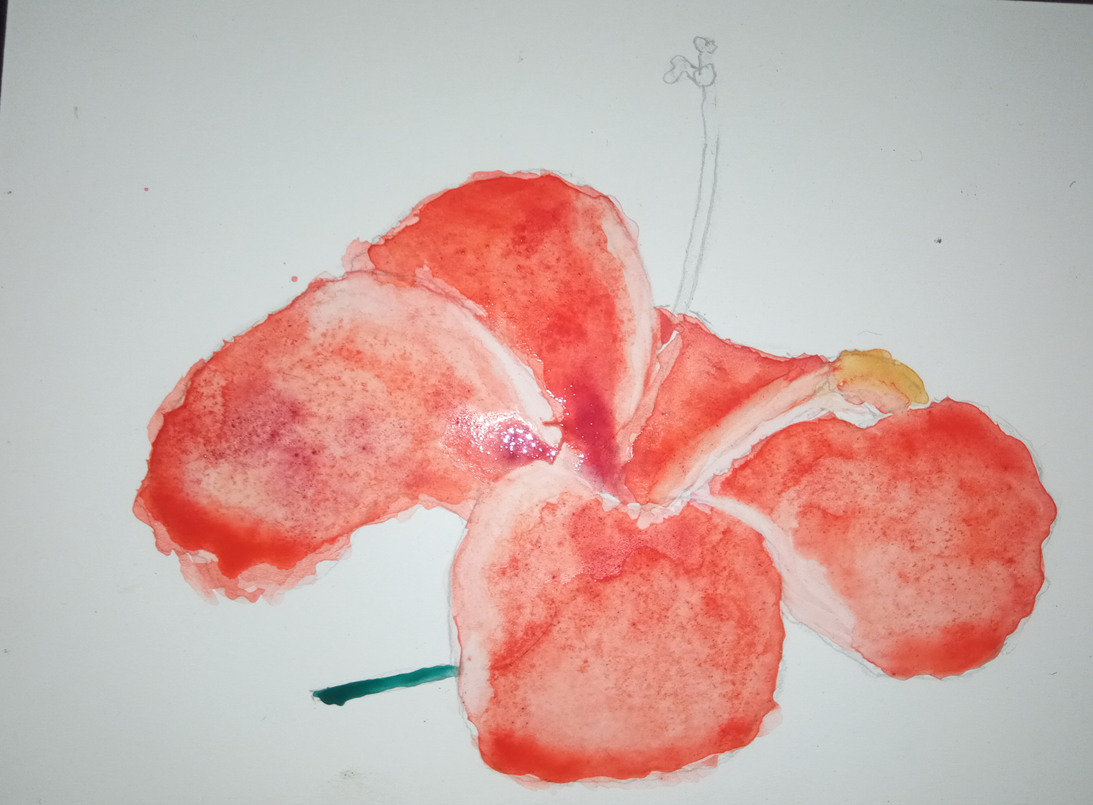 Image 1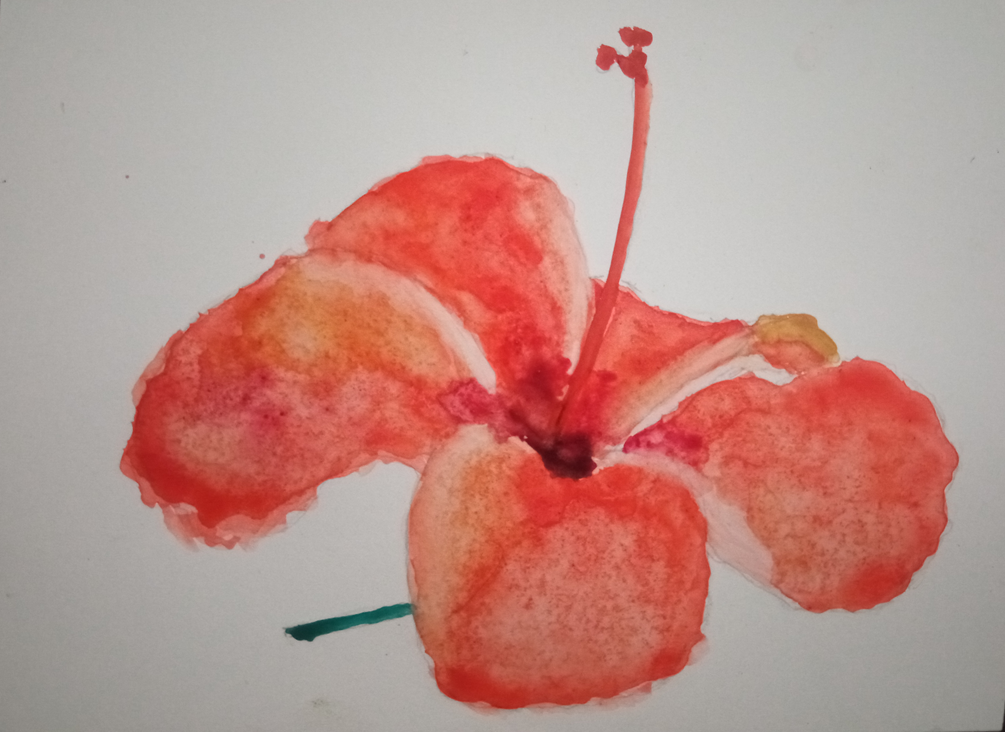 Image 2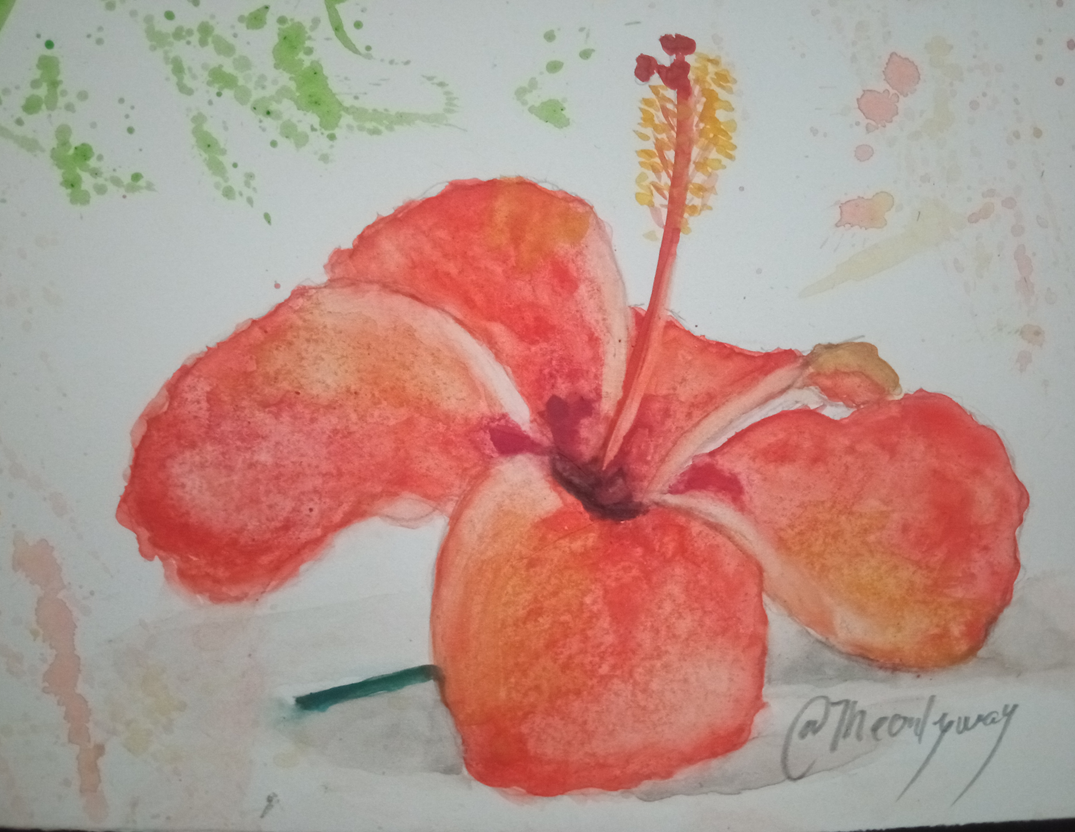 Image 3

To make this painting, use the following materials and tools:
Materials and tools
.
A piece of cardboard.
Pencil No. 4H.
Brushes
Watercolor
Reference Image