Another morning with a photo I want to share with you. Today, a bit tired good morning. Why? Yesterday we went again to the beach Oprna, and we spend there almost the whole day.
Swimming, playing cards, laying on the towel and absorbing sun rays. What more can you want from the vacations?
In the late afternoon, the way back was just so tiring. The girls fall asleep in minutes after the car was started. So when we arrived back to the hotel we couldn't do anything else than take a nap.
In the evening, when we felt a bit recharged the girls insisted that we should play badminton on the grass in front of the hotel. Why not? We played until the late evening enjoying last moments away from home.
The photo of the day is a photo of a day before when we walked along the sea and discovered this little boy, playing amazing songs with his guitar, earning money for his performance.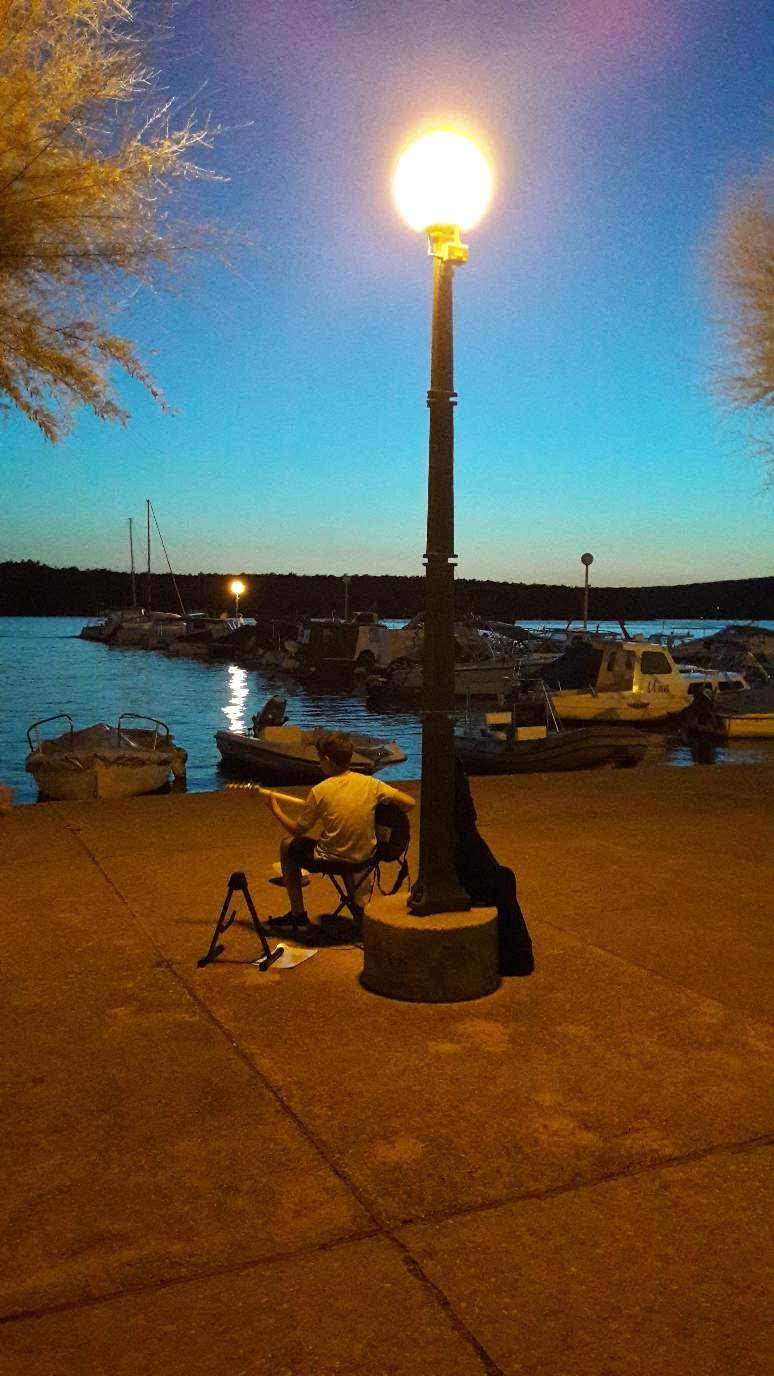 Enough for now. The last whole day in Punat and it's surrounding. So we have to make the most out of it. Bye-bye
Posted using Partiko Android