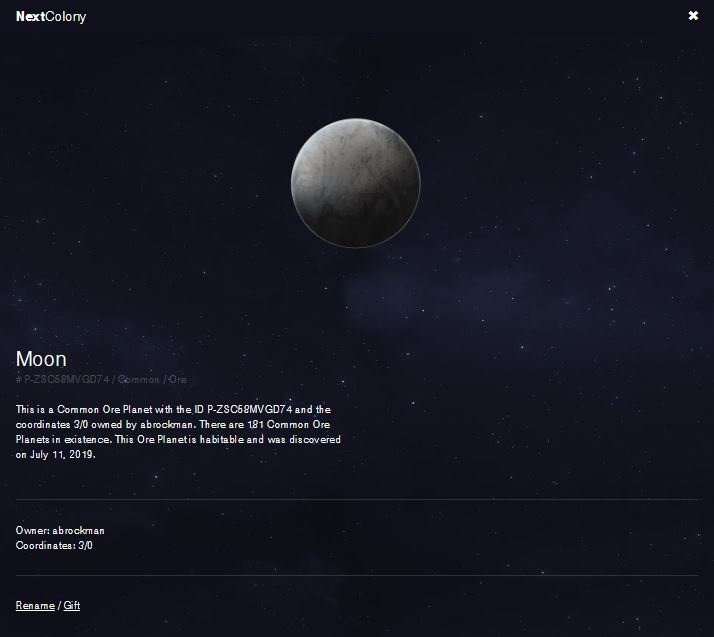 I think I made one of the most epic discoveries yet in NextColony yet… THE MOON. With the launch of the new Explorer II, I thought it would be the perfect opportunity to start exploring around the center of the universe (Earth) for some new centralized Planets. Not only would this help distribute my colonization's, but I would also get an exploration bonus from the Explorer II for exploring farther than 200 tiles. I was not the only player to have this idea.
Then, on my third attempt, BOOM. Not only a new planet but the moon! Okay, well it's not officially the moon, but it's the closest thing you're going to get I think. As a top player with 19 planets and counting, this one meant the most. Don't know if I will ever have legendary so this one makes up for it.
These are all digital assets that I own and can be traded to other players. There is huge investment potential and the in game economy is already very strong. Some planets have sold for almost 10,000 steem. This is a free to play game and the opportunity to make more steem is awesome. I have made it to the moon, even though most of my crypto did not follow me :)
Now, come explore with us! I have many ships for sale including Explorers if you want to discover some planets of your own! You can find me on discord.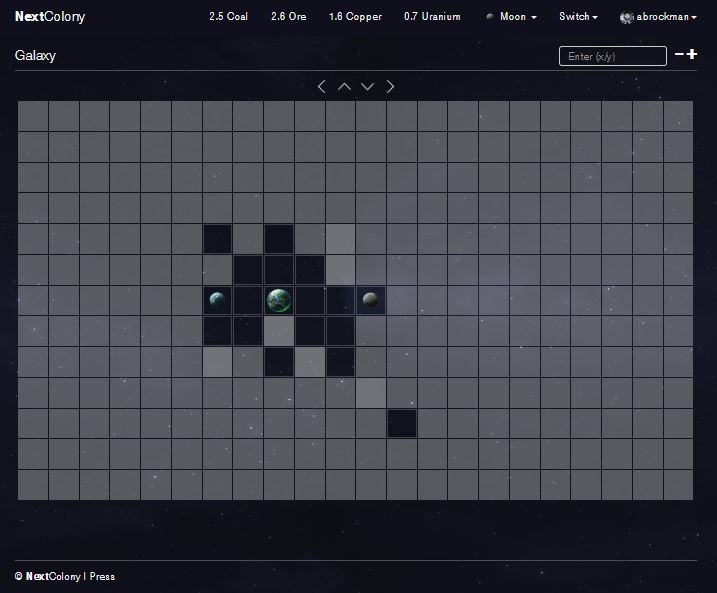 NextColony is a space simulation with RPG elements and tradeable collectibles created right here on the steem blockchain. Come explore with me at https://nextcolony.io/
---
Sponsored ( Powered by dclick )