So here is how it stands presently after the end of the 23rd game.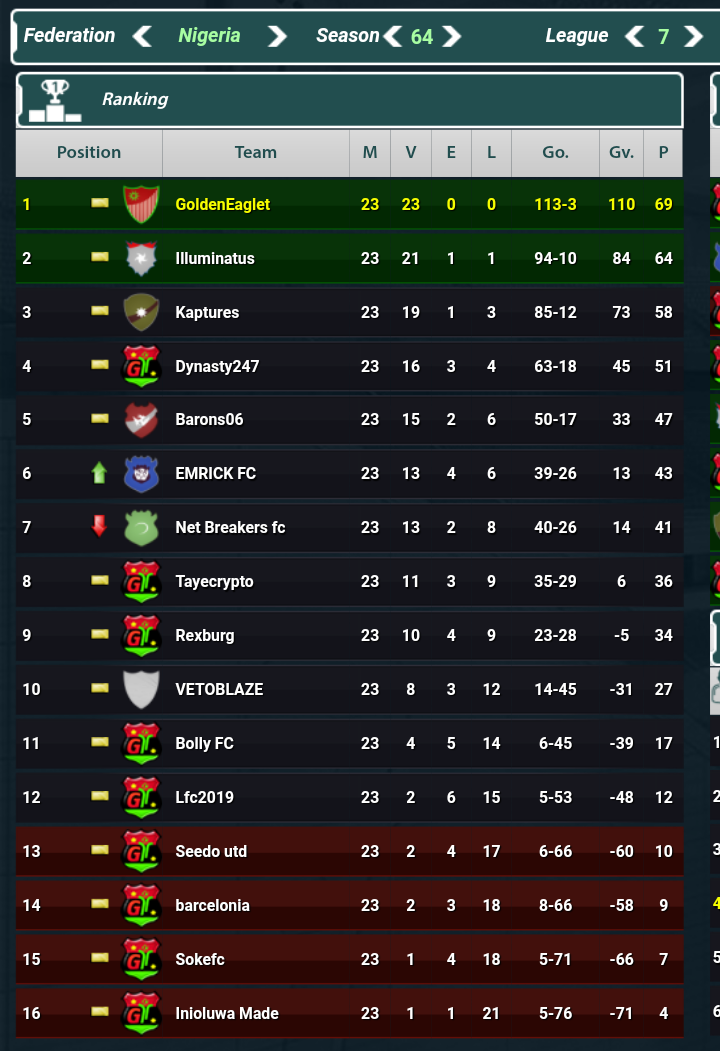 I am presently topping the table with just 7matches to go.
I presently have 69points and 5points clear off the second person on the table and as such the possibility if promoting to the upper league is somewhat certain.
I have also scored a total number of 113 goals conceding only 3goals which in turn makes it to be 110 goals difference.
---
UPDATE ON MY LAST MATCH
My team travelled to Inioluwa made Stadium where we played and won with 5goals margin.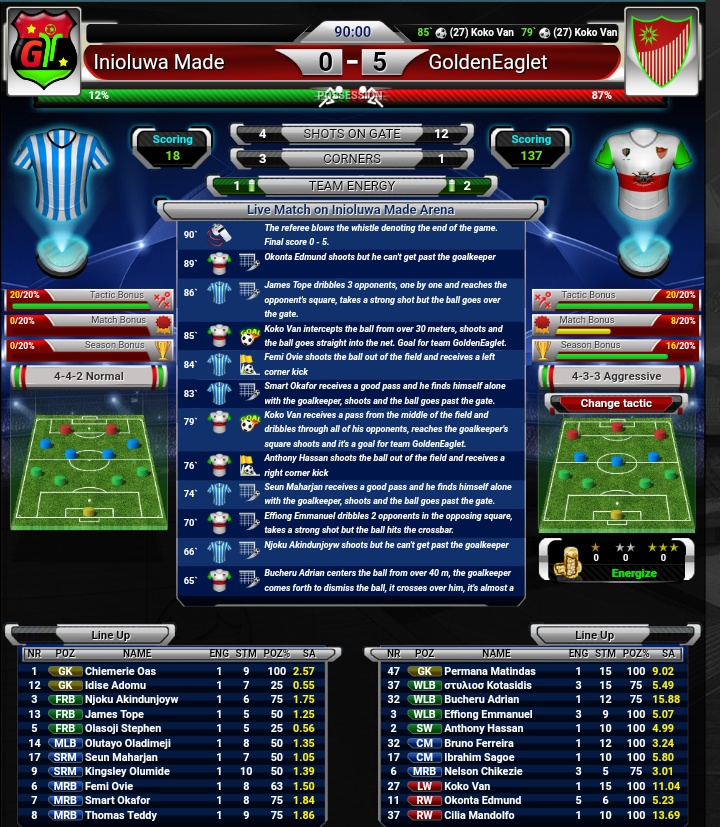 The match ended 0-5 in favour of my team and no injury records.
One of my players with the name Koko Van scored an hartrick to wrap up the match.
---
To join the league and catch the fun Click here
All questions about GT is welcomed.
All images are originally screen-captured by me