I'm joining others and greeting everyone on PALnet. If we're lucky unlucky, I'll just leave this one post here, stay confused and return home.
Some call me bread.
When I joined Steem I had started with a baking post. I continued occasionally with more baking, but as I'm a dull person I typically bake in a very similar way. Wheat bread made with sourdough, almost same recipe and the only variation is the shape of the bread.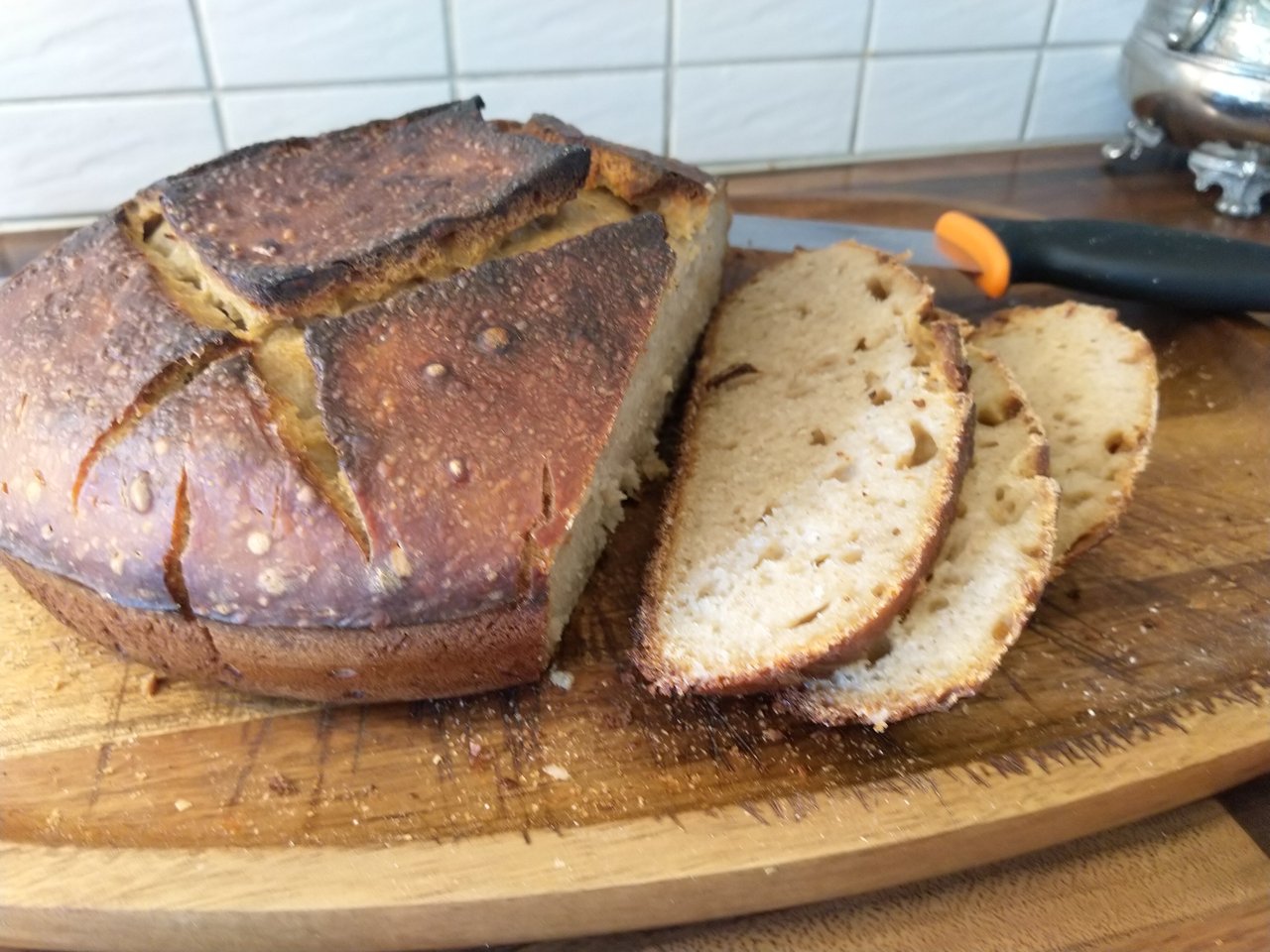 I enjoy things going smoothly in the same way. For most of the time, less variation is better.
When most things are the same way, it's safer to step out from the comfort zone and doing something completely different. I'm getting very special ideas and trying things people would call crazy, but for me it's a great contrast to safe life I prefer.
But typically, I enjoy doing things in one way. I'm not sure if PALnet will be the new thing I enjoy to do or is this just a leap outside from my habits.
I know this is even showing in other sites working on Steem, but still this is big step. Or is it?
Regarding the bread above, the cuts were wonderful. They were deep enough and gave the bread a good look. The crust got a little bit too dark, but at least it's truly crispy. I had been afraid my sourdough died but I managed to get this perfectly beautiful and delicious bread, so it seems it hadn't died.
Long live the bread!