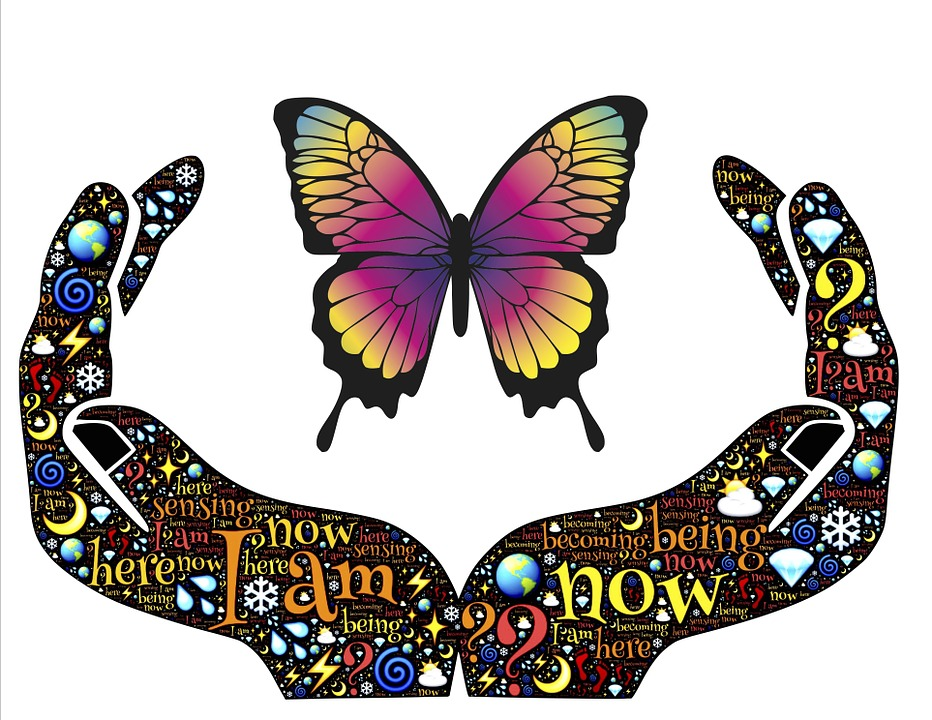 Farm life can push you all the way to the extremes of your breaking point, but it can just as soon soothe you back to a state of heavenly bliss. You can prepare all you want to and work your fingers to the bone, but in the end, there is only so much of everything that you are able to control, and as hard as that is admitting to, at the end of the day, all you can do is take it one breath at a time and roll with the punches as they land.
On the farm, one thing is certain - and that is that, absolutely nothing is set in certainty. I mean as much as I would love to hold dear to the saying 'you reap what you sow ' even that is not always the case.
To give you an idea, just a few months back, our farm had reached new heights regarding its levels of self sustainability - despite the ongoing drought. And although things were certainly not all sunshine and good times all the way, we had managed despite the fact that we had lost a great deal of our Mango trees as well as quite a few goats, both which are our major crops that provided annual income for the farm as well as the workers.
Then as life would have it, we started having some issues with our water pump for the well - which ended up leaving us without any usable water for extended periods, and just about as soon as we managed to have that repaired, low and behold - the underground water supply that we have been reliant on until that point, had completely dried up. I can not even start to explain the sense of complete and utter helplessness laced with dire despondency that crawls and settles at your core as you watch everything around you die, including everything that you had been working towards. We tried saving as much as we could, but despite every effort that was made the damage was severe.
But here we are now, with our annual rain season just starting, and you can almost hear the unanimous pleas of the farmers for this year to yield a sustainable amount of rain. And while I am utterly elated about the fact that we are at least getting some rain, I can not help but intertwine my tears of joy with heavy dark tears of sadness and loss, especially when I look out over the barren fields that lay stripped of all prior glory, while the handful of goats that managed to survive squabble over the new grass shoots the moment they emerge, then I stare up at the hopeless fate of the mango orchard... there will be no harvest, not this year, not the next.
I look out over everything lost, while I am soaking up rays of gratitude and hope with the rain valiantly dropping from the heavens, because you see, even with the rain now offering some very welcome relief, it also makes it clear that there is so much that now needs to be rebuilt, replanted and re-established. A daunting task, for the eager, but with a bruised and bettered spirit it feels almost impossible.
One thing that I can say about myself, and South African farmers in general,is that we are certainly not the type to sit back and indulge ourselves in self pity. It is simply not a luxury that we can afford, and even though things are looking extremely bleak at the moment we know that we have to start building a better tomorrow now.
---
Moving Forward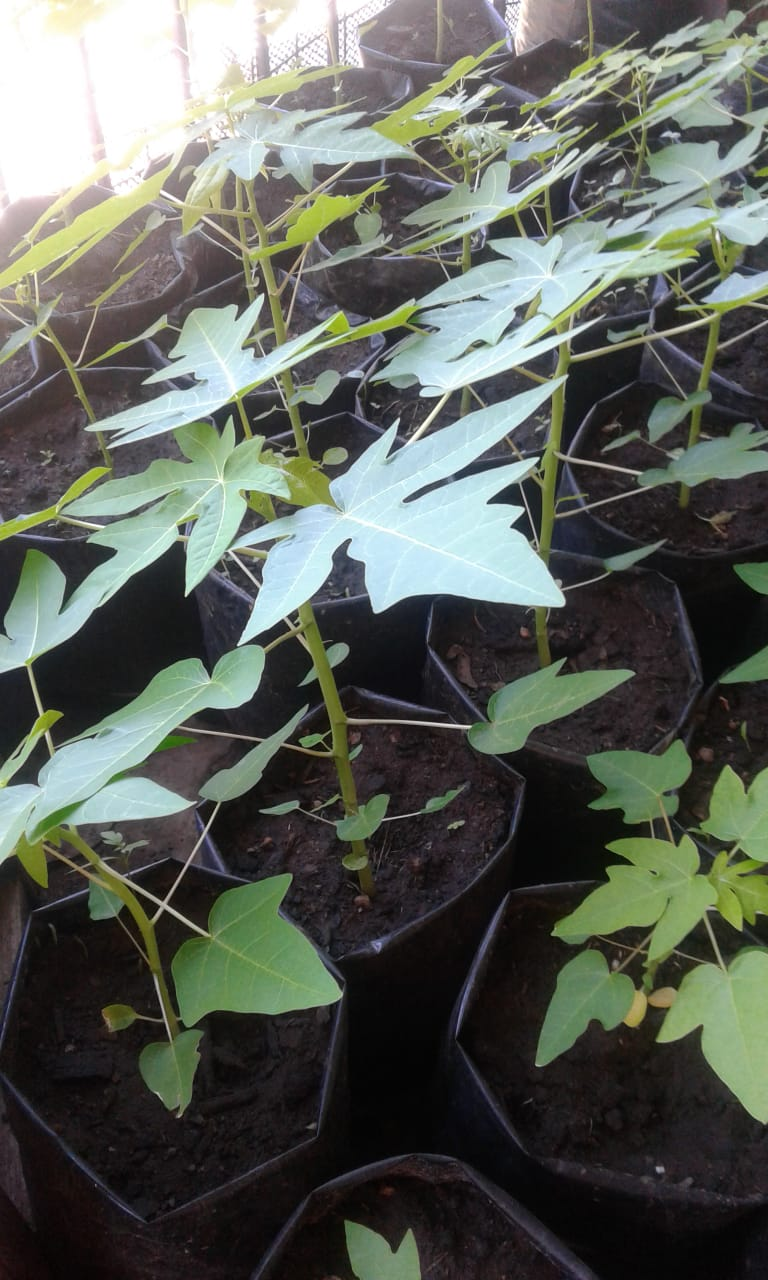 Re-establishing plant-life
With so many of the cultivated food crops dying off, re-establishing the gardens simply could not happen fast enough. And with this in mind I have already started germinating an array of edible plants in my nursery so that they are ready to be planted out as soon as the rain season is in full swing. This includes various vegetable plants, such as beans, tomatoes, herbs, peppers and onions but I have also started establishing some new fruit trees like papaya, citrus and avocado. Soon we will be working compost and vermipost, that we have been generating from the farm and my worm-farm, into the vegetable gardens and fields to kick-start them again, then start anew by planting out the seedlings and trees. And then we will proceed planting more vegetables from there, like pumpkins and potatoes and anything else that could not get pre-germinated. Although this will hardly get the garden back to where it was, it certainly is a step in the right direction.
Luckily many of the plants that I am starting off with, has only a short growth time before they start yielding their first produce, meaning that in just over a month or so, we should be able to pick the first vegetables off of our newly established gardens, if all goes well.
Nursing the Animals back to health
Along with the drought came a whole array of problematic issues regarding the animals on the farm, and not only for the goats but for the chickens, pigs, rabbits and even the dogs as well.
You might think that the new greenery making its way to the surface for the animals to feed on would solve a great deal of these problems, but for the grazing animals, bloating and overfeeding after having a strenuous short supply for such a long time is a real problem, and the animals have to be very closely monitored at this stage. And in the coming weeks all the animals will also have to be dipped to reduce the amount of external parasites as these could lead to further complications and diseases. Then they would also have to get treated for internal parasites, this can be quite tricky as the grazers also needs to stabilize their digestive tracks after the sudden dietary change. None the less this will have to happen as soon as possible.
More sustainable water solutions
This is where things really get fun. You see, we had decent water reservation systems in place to start off with, but at the end of the day, it doesn't matter how much you prepare, after seven years of insufficient water, the chances of all your systems pulling you through is highly unlikely.
Beforehand we started off with 4 boreholes (wells) on the farm, a farm dam, a water reservoir as well as 3 8000 L rainwater tanks. Soon the dam dried up, but we managed to pull through on the underground water supply keeping the tanks full. But one by one the wells , some of which is over 160 m deep (525 foot) started drying up, and we became reliant on the water that we had managed to stock up. But this did not last, and soon we had to incur expensive trips to transport water from outside the farm. At this point we already ceased all irrigation, and water was only appropriated for livestock and home use.
But even the harshest circumstances poses opportunity - so when the dam ran dry, we rented in the excavater and had the dam dug out deeper to increase its capacity. We also got three additional water tanks for water collection two of which I still need to connect. And hopefully we will be able to start filling up the dam as well as the tanks as the rain starts coming in. Thereafter we will need to assess the state of the wells on the farm as well as the pumps that used to run them, sadly I fear that some of the pumps have burned out, so that would need to be replaced, that is IF the wells ever start generating water again.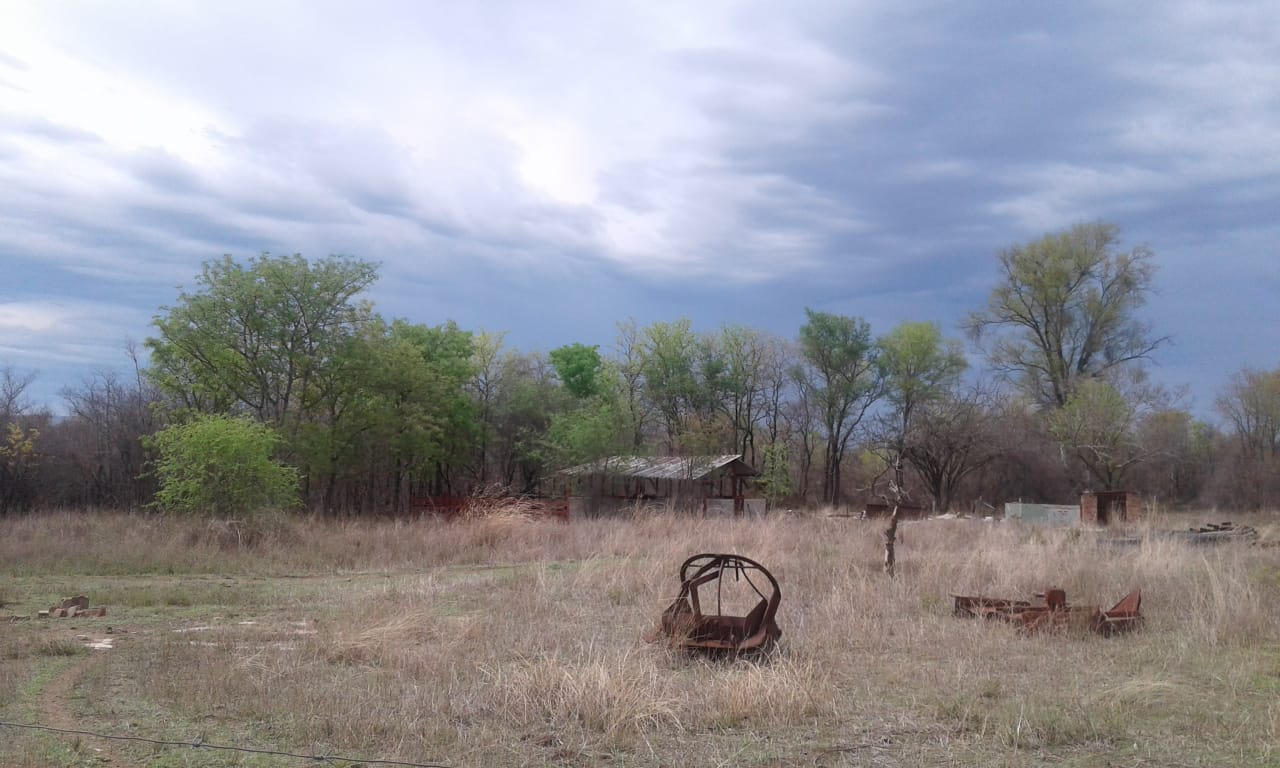 ---
At the end of the day - when there is hope, there is always a chance of finding a way to start over and move forward!