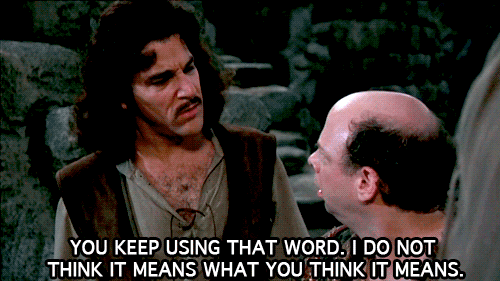 Source
@giphy has been studying hard ever since it arrived onto the Steem blockchain. As you know, @giphy leaves a GIF for you based on a phrase you supply it. Wouldn't it be great if @giphy could just automatically react based on the author's post or comment?
Well folks, that time has now come! (smart ey?) How does @giphy do it? The GIPHY api doesn't supply any sort of native machine language processing so I have hooked @giphy up to AWS Comprehend!
Amazon Comprehend is a machine learning powered service that makes it easy to find insights and relationships in text.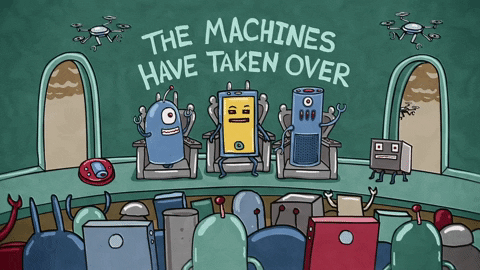 Source
You can invoke an auto reaction as follows:
!giphy-auto or !giphy-react
Of course, you can still continue to invoke a GIF via the standard:
!giphy <search+term>
@giphy is still learning so please be kind :) Feedback and suggestions are most welcome in the comments.
---
How to keep GIPHY running
Upvote the comments that @giphy leaves. Payouts will be powered up to provide more GIFs on the blockchain!
Any other STEEM/SBD donations will be used to provide ongoing support to @giphy for all Steemians.
Our delegators
A heartfelt thanks goes to:
organduo: 2000 SP
contrabourdon: 50 SP
amico: 50 SP
partitura: 25 SP
sanchezpuukko: 25 SP
hatoto: 10 SP
samest: 10 SP
leysa: 10 SP
@giphy will be upvoting your posts and comments as a thank you.
---
*** GIPHY Airdrop ***
Do you like what I do? Does @giphy bring us some light-hearted entertainment to Steem? Want 1000 GIPHY tokens? If so, all you have to do is:
Use one of your witness votes on untersatz! If that link doesn't work, visit https://steemitwallet.com/~witnesses and enter untersatz at the bottom of the page.

This witness is run by myself and organduo—supporting the community with regular contests: Easy SBI Contest, Pinky and Spiky Drawing Contest and Secrets of Organ Playing Contest. Also powering the popular giphy bot and donating STEEM for deemarshall's creative contests.
You can read our announcement post here: https://steempeak.com/witness/@organduo/testing-our-untersatz-witness
Once you have voted for our witness:
Leave the comment below: "Voted for untersatz"
Your vote will be verified and 1000 GIPHY will be transferred to your Steem Engine wallet on approval (I'll reply to your comment). This airdrop offer expires after post payout.
And finally, GIPHY away in the comments!