Flipboard
Latest News, Entertainment & Lifestyle!
---
Screenshots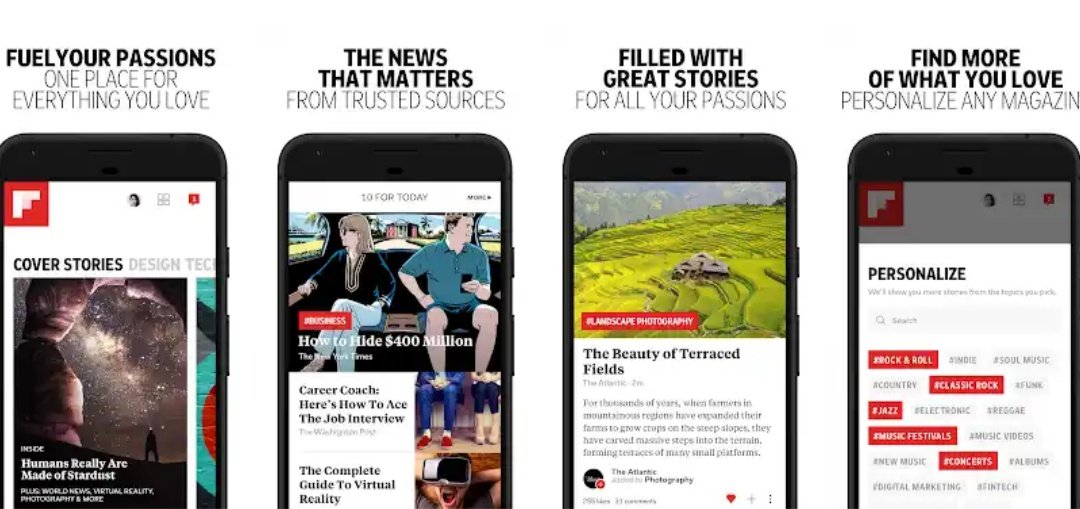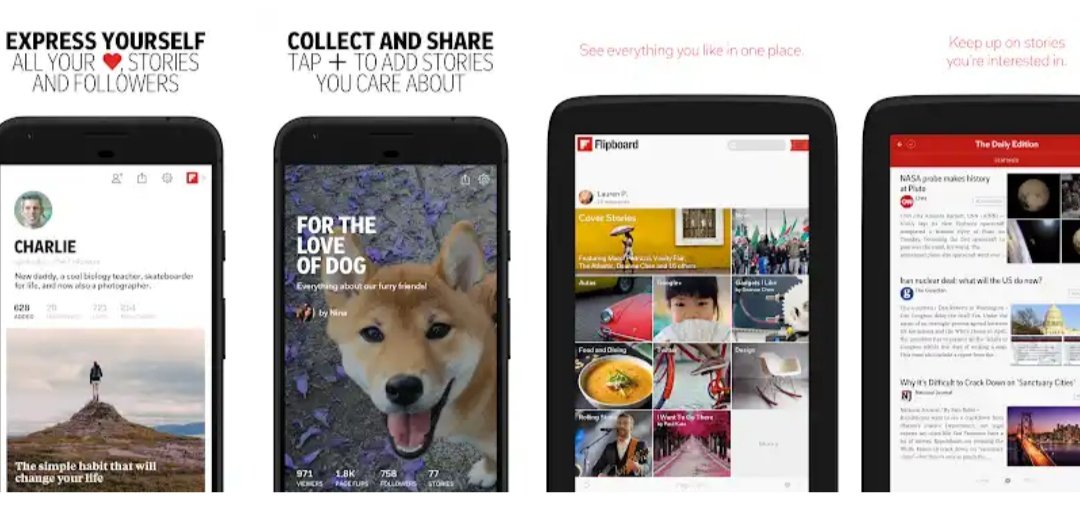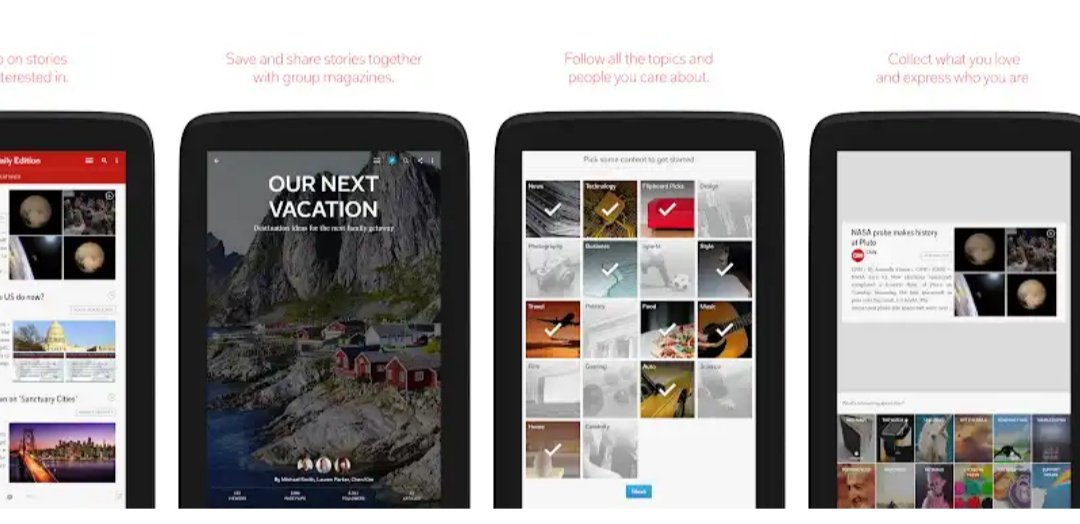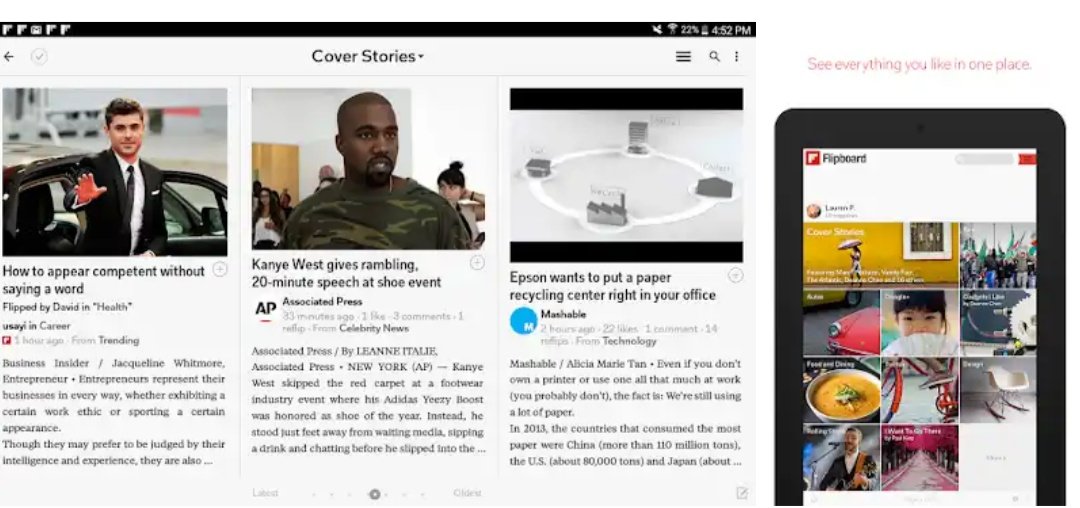 My Comment
Flipboard : Latest News, Entertainment & Lifestyle! Is an awesome android application for android users. Using Flipboard you can Discover personalized entertainment, stories and magazines that you'll love and this is an awesome opportunity for this application users.
MAKE THE BEST USE OF YOUR TIME ON FLIPBOARD:
• Discover the latest news: latest headlines from The New York Times, National Geographic, Vanity Fair, and thousands more top newspapers and magazines, national or from around the world
• Create and customize your Smart Magazines: bundle together sources, people and even hashtags
• Customize your home feed: put up to 9 of your favorite Smart Magazines here for quick access to the stuff you love
• Read The Daily Edition: keep up with the latest headlines and trending events in our daily roundup of important stories, hand-picked by our editorial team from newspapers
• Curate your perspective: collect stories around specific themes and add them to personal magazines
Learn more about #Flipboard Though Video Below!
---
---
---
** TᕼᗩᑎK YOᑌ **
ʄօʟʟօա | ʀɛֆȶɛɛʍ | ʊքʋօȶɛ