On day three we made a plan. Because it was cloudy outside we sat on a bed with the map of the island Krk which we got at the arrival and look for a beach we want to visit with a wish, that the rain will go past us.
As we don't like to be in the middle of the crowd we picked Oprna beach. Only 15minutes with the car was needed to witness an amazing view. The bay is located just before a town called Stara Baska.
But here is the catch. If you want to go there, you have to go offroad. So we left our car by the road, took our things, and hike down a steep hill covered with grass, and crumbly sharp rocks.
Because of the weather, there wasn't crowded and we picked our spot by the crystal water. As the hours go on, and the sunny moment's many other tourists arrived. By walking down the hill, or by arriving with boats or taxi boats. But we didn't mind, because we had so much fun.
Soon after twelve in the afternoon, the small waves started to form on the pebbled beach. And the joy seen on our girls' faces was priceless. All the bickering between them was forgotten, and tons of laughter made our day even better.
Because we hadn't packed almost any food in the bags, and we burned all the food we had at the breakfast we had to leave that amazing place. Only a few minutes walk, and there we were, looking at a hidden gem knowing we really want to explore Krk and his amazing crystal clear waters.
After all these words it would be fair if I show you where we spent our day... Of course, I should show you more photos, but I think you can google all about it on the web. Because on a cloudy day, with only my phone I wasn't able to make the best possible photo for you to see. So...Bye bye.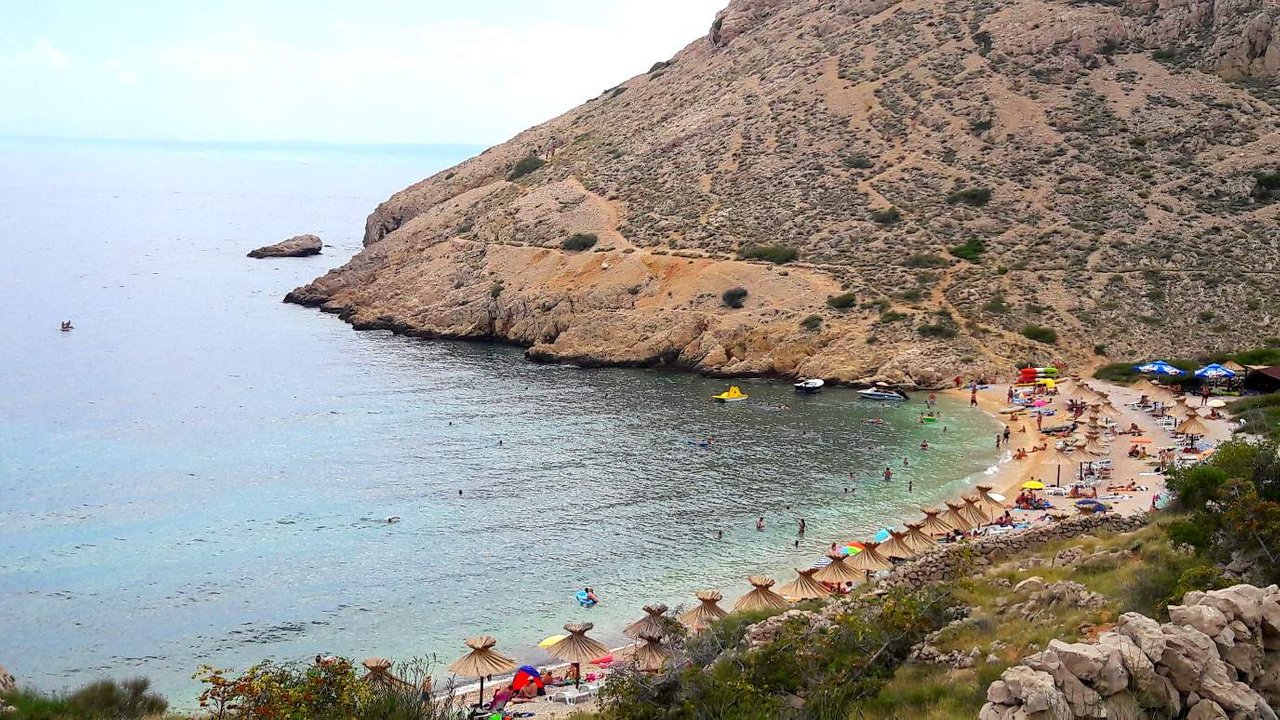 Posted using Partiko Android