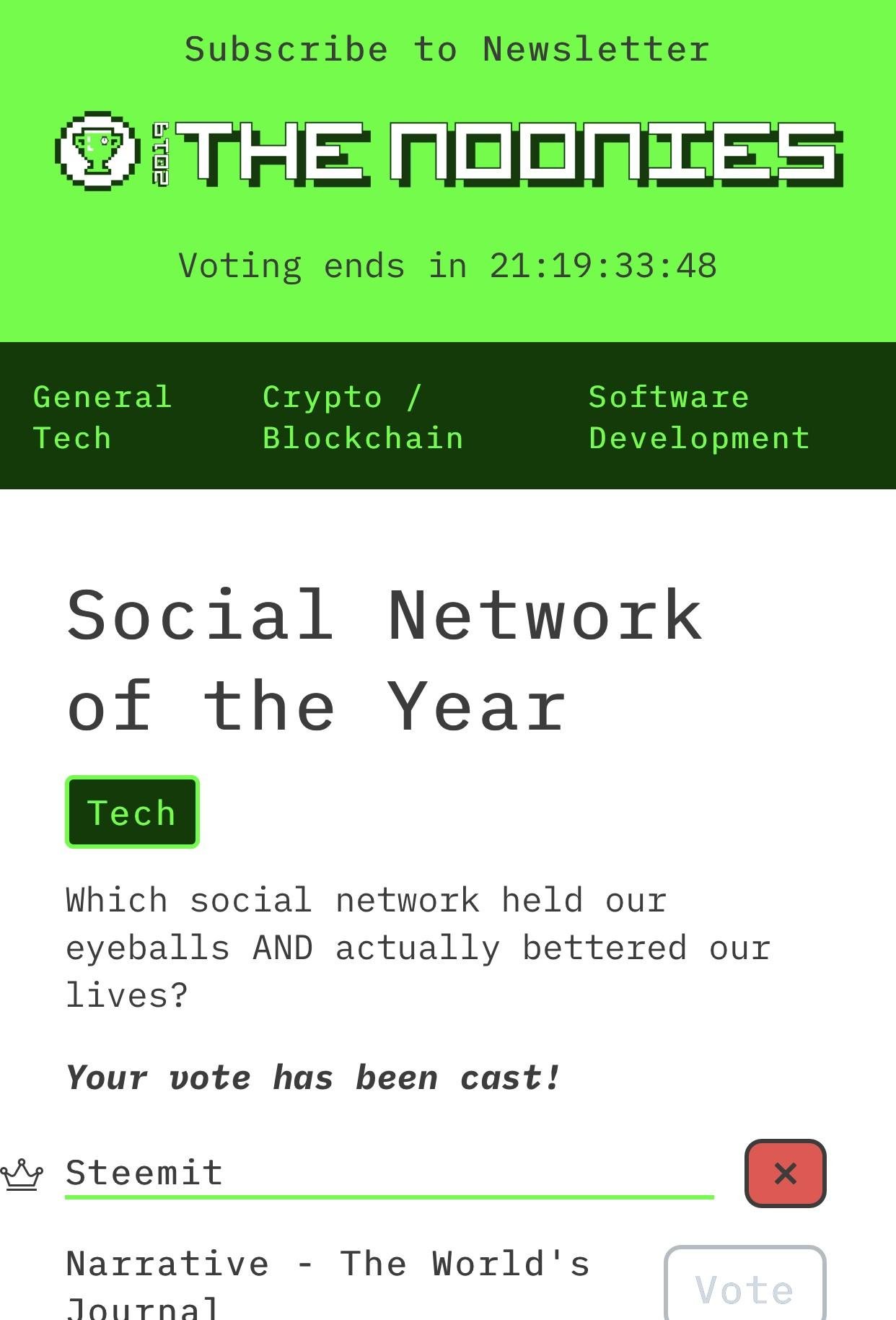 You have 21 Days to vote for Steemit
The link to cast your vote
I just cast my vote to Steemit, hopefully that steemit can win the Social Network of the Year! As a steemians, doing our part to promo steem blockchain because we love what steem blockchain has offered us! Creating content, get feedback genuinely from the community and I am very thankful with all of the support that was given by the vibrant community around the world.
United, that what I seen in steem community although everything is not perfect but the fundamental was there at the first place. We live in a world where there are many chaos, some many peoples who are not genuine and etc. It's good to be in a platform where I still see kindness among the steemians who haven't meet in real life and still offer kindness. You don't get that a lot nowadays especially if you live in a big city. Lucky for me that I live in a small town, I still get to enjoy kindness, a genuine smile from strangers and a good conversation! Definitely not taking granted of it! Rather I treasure it every moment.
Lastly, let win the award together!!