Gary Burton (vibraphone), Larry Coryell (guitar), Steve Swallow (double bass) and Roy Hynes (drums). From the album Duster (1967).
Gary Burton is a jazz vibraphonist, composer and educator who has developed a piano technique of playing the vibraphone using four mallets instead of two, inspired by pianist Bill Evans, and sounding like two or three musicians at a time. He has also been a pioneer in the emergence of jazz fusion and has spread the duo format in jazz, in addition to having belonged to the prestigious Berklee College of Music from 1971 to 2004. He first taught improvisation and percussion, but in 1985 was appointed Dean of Curriculum, in 1989 received an Honorary Doctorate of Music and in 1996 was elected Executive Vice President.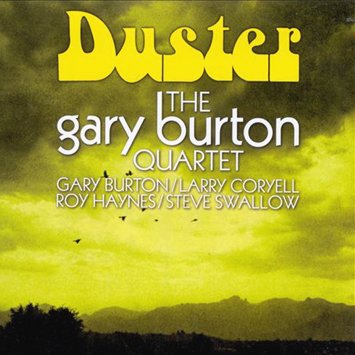 Album cover
Berklee College of Music is the world's largest private contemporary music university located in Boston (Massachusetts). Although it's mainly dedicated to the study of jazz and modern American music, it also offers courses in rock, salsa, reggae, bluegrass, heavy metal, hip hop and flamenco. Burton has worked with a wide variety of jazz musicians, including Stephane Grappelli, Hank Garland, Tiger Okoshi, Ahmad Jamal, BB King, Keith Jarrett, Bob Brookmeyer, Tommy Smith, Steve Lacy, Herbie Hancock, Jack Barbieri and Peter Erskine among others.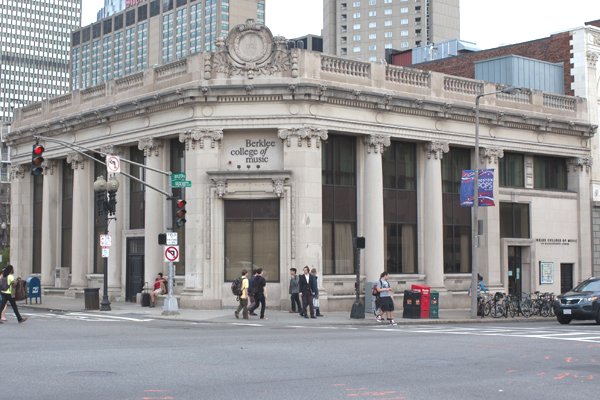 Berklee College of Music
The theme is extravagant and played by Burton and Coryell in unison, but later they use the blues harmony to improvise. The first one to enter is Burton, who starts his solo with unconventional phrases, but then gets the bluesy feeling and plays wildly, and sometimes going out of the ordinary, while Coryell accompanies him intermittently. Then he is followed by Coryell using a few arbitrary notes at first, but soon he also dips into the blues alternating simple melodic lines with intense phrases and Burton backing him up at all times. The last one to intervene is Swallow, who carefully measures his solo in a masterful way, making a creative speech with very good ideas and receiving support from Burton and Coryell. At the end, the quartet re-exposes the eccentric theme.