Journey: Steve Perry (lead vocals), Neal Schon (lead guitar, backing vocals), Johathan Cain (keyboards, rhythm guitar, backing vocals), Ross Valory (electric bass, backing vocals) and Steve Smith (drums, percussion, backing vocals). From the album Escape (1981).
Journey's first three works, Journey (1975), Look into the Future (1976) and Next (1977) were jazz-rock with Greg Roli as main singer and a moderate sales flow. Then, Columbia Records asked the group to change their musical style and add a leading vocalist, and Steve Perry joined to record Infinity (1978). This was the band's most cohesive album so far, Perry and Schon wrote songs together with a hard rock flavour, and was certified platinum. In 1978 Dunbar was replaced by drummer Steve Smith, who had collaborated with jazz fusion violinist Jean-Luc Ponty.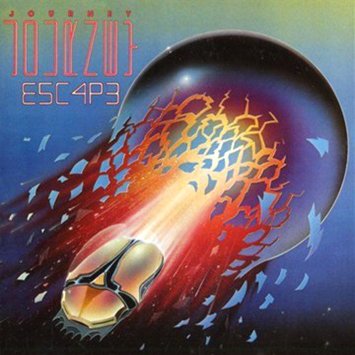 Album cover
In 1979 Journey published Evolution and in 1980 Departure, which ranked eighth in the charts. Next it made a world tour in which Capture (1981) was recorded, the group released Dream After Dream (the soundtrack of a Japanese movie) and later Rolie was succeeded by Jonathan Cain, who played keyboards and rhythm guitar, and sang backing vocals. In 1981 the band published Escape, it's most important work, whose rock sound is even harder and in which the passionate Perry takes centre stage while there is an extraordinary connection between Schon on guitar and Cain on keyboards. The album made it to the top of the Billboard 200 and was certified nine times platinum, and its singles "Open Arms", "Who's Crying Now" and "Do not Stop Believin" achieved number 2, 4 and 9 of the Billboard Hot 100 respectively.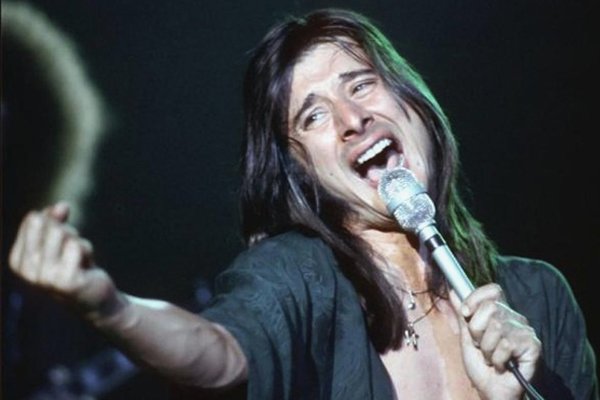 Steve Perry
Also in 1981 Neal Schon issued the jazz-rock work Untold Passion and in 1982 Here to Stay, both with keyboardist Jan Hammer, who had been part of the first line-up of the jazz fusion band Mahavishnu Orchestra in the early 1970s, accompanied by blues, jazz and rock bassist Colin Hodskinson. In 1983 Journey published Frontiers, another sales smash hit that won second place on the Billboard 200, was certified six times platinum and its single "Separate Ways (Worlds Appart)" made it to eighth position on the charts.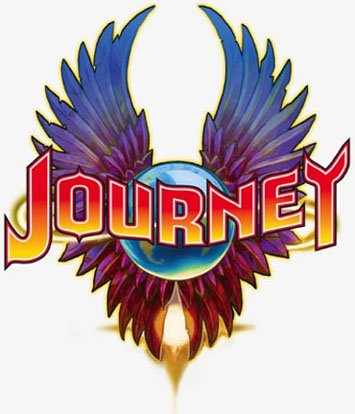 Journey logo