Santana: Carlos Santana and Neal Schon (electric guitar), Hadley Caliman (flute), Gregg Rolie (piano, organ), Tom Rutley (bass), Michael Shrieve (drums, percussion), James Mingo Lewis (congas) and José "Chepito" Areas (timbales, percussion). From the album Caravanserai (1972).
Neal Schon is an American rock singer, guitarist and songwriter known for belonging to Santana, his work with Journey and Bad English, and being a founding member of Hardline. He has also collaborated with rock singer, guitarist and composer Sammy Hagar, and singer and songwriter Paul Rodgers. His influences come from B.B. King, Wes Montgomery, Jimi Hendrix, Eric Clapton and Carlos Santana. While other musicians try for years to create a coherent musical discourse, Shron's catchy phrases and melodic lines hook you at first glance and arise from him as if by magic.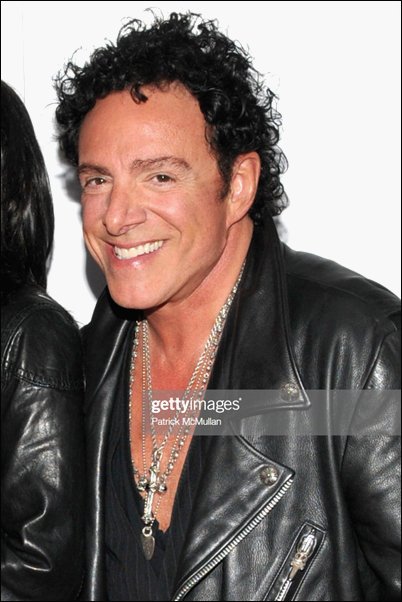 Neal Schon
He was inducted into the Oklahoma Music Hall of Fame in 2013 and in the Rock and Roll Hall of Fame as a Journey component in 2017. Born in the Tinker Air Force Base, his father was a jazz saxophonist and a big band arranger, and made him listen to The Beatles. He started playing guitar at age five and joined Santana at fifteen, touring extensively and appearing in Santana III (1971), Caravanserai (1972), Carlos Santana and Buddy Miles! Live! (1972) and much later Santana IV (2016).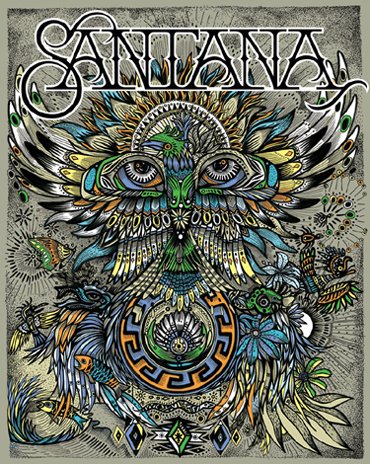 Afterwards he became part of the Latin rock band Azteca, with which he recorded Azteca (1972) and Pyramid of the Moon (1973) before thinking about founding a group with singer, organist and keyboardist Gregg Rolie, also a former member of Santana. They were joined by George Tickner on rhythm guitar and Ross Valory on electric bass, both from the psychedelic rock band Frumious Bandersnatch, and drummer Aynsley Dunbar, who had played with Frank Zappa. At first they only acted as accompaniment for other artists in recording studios, but after two years they decided to call themselves Journey and begin their own career.
© Columbia Records