Gary Burton (vibraphone), Larry Coryell (guitar), Steve Swallow (double bass) and Roy Hynes (drums). From the album Duster (1967).
In 1969 Burton started a forty years collaboration with pianist Chick Corea. They recorded eight albums in total and won Grammy Awards in 1979, 1981, 1997, 1999, 2009 and 2013. In 1971 the impressive Alone at Last went on sale, featuring three solo vibraphone concerts by Burton at the Montreux Jazz Festival of that year and for which he received a Grammy Award. During the rest of the 1970s he continued to release albums on an ongoing basis. In 1973 he joined the ECM label, with which he worked until 1986, and his first album was The New Quartet. In 1974 he issued Ring with the acclaimed double bassist Eberhard Weber. Burton also played in the unusual duo format with Chick Corea in Crystal Silence (1972), Duet (1979), In Concert, Zürich, October 28, 1979 (1980) and Native Sense (1997).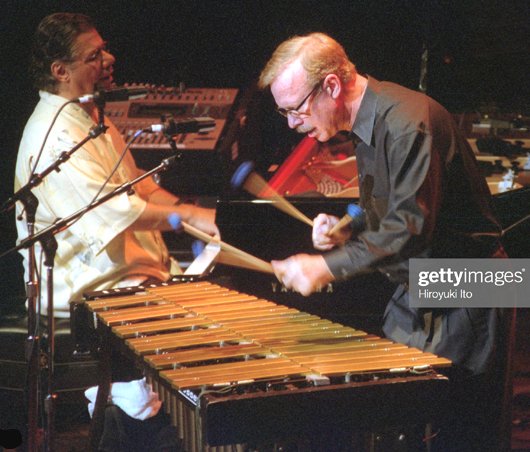 Gary Burton playing in duo with Chick Corea
He also played in duo with guitarist Ralph Towner in Matchbook (1975) and Slide Show (1986), bassist Steve Swallow in Hotel Hello (1975), pianist Paul Bley in Right Time, Right Place (1990) and also pianist Makoto Ozone in Face to Face (1985), Virtuosi (2002) and Time Thread (2013). Other important albums produced by ECM Records with him were Dreams So Real (1975), in which Burton plays versions of themes by Carla Bley, Passengers (1977), Times Squares (1978), Real Life Hits (1985) and Whiz Kids (1986). Although he also released two albums with the Atlantic label, in 1988 he switched to GRP Records and published Times Like This, starring saxophonist Mickael Brecker and guitarist John Scofield, Reunion (1989), which made it to the top of the Billboard jazz list, and others.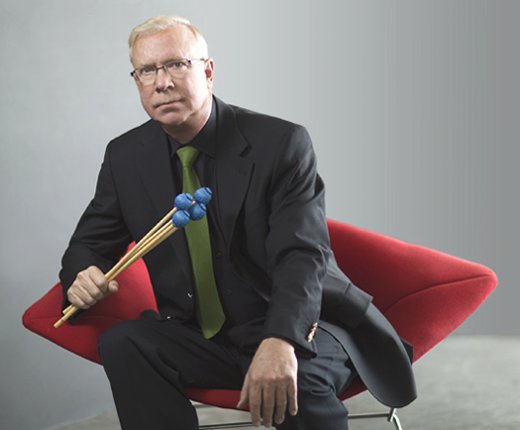 Gary Burton
Coryell begins the introduction and immediately Swallow joins in. This time it's Burton who leads the way, but there is no theme and he improvises directly in a fluid and impeccable manner. After that Coryell enters with a dynamic and spontaneous solo. Next Swallow follows accompanied by Coryell offering a moderate and witty speech, and then a conversation is established between the three until they suddenly end.
© RCA Records