Santana: Carlos Santana and Neal Schon (electric guitar), James Mingo Lewis (piano, percussion), Tom Coster (electric piano), Armando Peraza (bongos), James Mingo Lewis (congas) and José "Chepito" Areas (timbales, percussion). From the album Caravanserai (1972).
In 2009 Carlos received the Billboard Latin Music Award Lifetime Achievement honor. In 2010 Santana released Guitar Heaven, composed of classic rock covers with interventions by famous singers and heavy metal ingredients, which was number 5 on the Billboard 200. In 2012 Shape Shifter presents Santana again with his usual Latin rock sound. In 2014 the group switched to RCA Records and issued Corazón, with more Latin music and new guests. That same year Carlos published his memoirs Universal Tone: Bringing My Story to Light.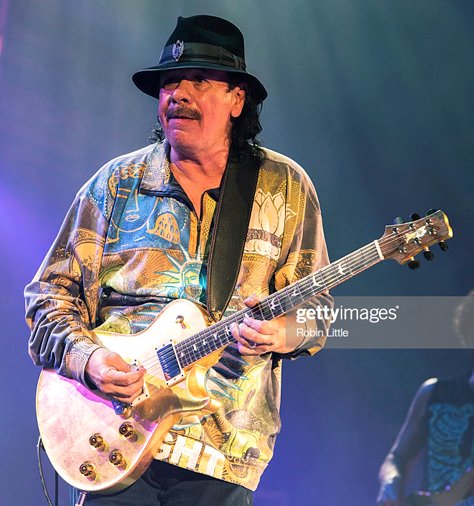 Carlos Santana
In 2016 he reunited his classical formation (guitarist Neal Schon, singer and organist Gregg Rolie, drummer Michael Shrieve and percussionist Mike Carabello) to record Santana IV, in which we find 16 new songs combining the characteristic elements of the band and that reached fifth place on the Billboard 200. In 2018 Santana joined The Isley Brother to record Power of Peace, which contains 13 versions of iconic blues, rhythm and blues, jazz, soul, funk and pop songs. In early 2019 the group launched the EP (five tracks) In Search of Mona Lisa with the Concord label together with a video. The title comes from Carlos' experience of contemplating the Mona Lisa painting at the Louvre Museum in Paris, and it's a preview of a full-length album scheduled to go on sale a few months later.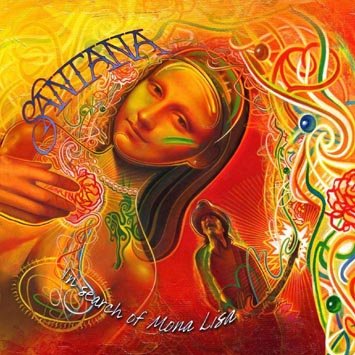 In Search of Mona Lisa cover
Less advertised, but as deep as his artistic legacy, is Carlos' long history of social activism and his economic contributions to humanitarian causes. In 1998 his wife Deborah created the Miracle Foundation to support organizations that care for underserved children in their health and education. More recently Carlos has been involved in the fight against the AIDS epidemic in South Africa. With a career spanning more than four decades, Carlos Santana is more vibrant and creative than ever, bringing both the virtuosity of the old school and the freshness of the new. His fusion of blues, jazz, soul, rock, Latin and world music is unique, and has crossed genres and cultures to become the author of the world's soundtrack.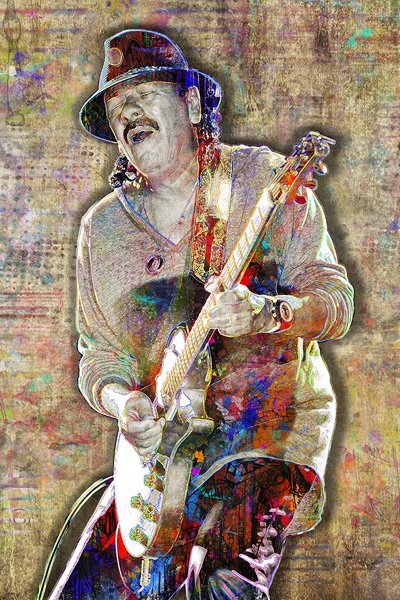 Carlos Santana drawing

© Columbia Records