Carlos Santana (electric guitar), John McLaughlin (electric guitar, piano), Eve McLaughlin (piano), Larry Young (piano, organ), Doug Rauch (electric bass), Jan Hammer (Hammond organ, drums, percussion), Billy Cobham, Don Alias and Mike Shrieve (drums, percussion), Armando Peraza (vocals, congas, percussion), and Mingo Lewis (percussion). From the album Love Devotion Surrender (1973).
Whether in the field of literature, poetry, painting, music or sports, Chinmoy's legacy is impressive. His achievements include: the publication of more than 1500 books of university talks, theatre plays, poetry and essays on spirituality; the production of 13 million sketches of quick pen and ink strokes with bird shapes called "Soul Birds"; the elaboration of thousands of acrylic paintings exhibited in galleries around the world; the composition of 18000 songs recorded on CDs; the performance of more than 700 concerts written by himself, some of which took place at such important venues as the Carnegie Hall and the Lincoln Center in New York, the Royal Albert Hall in London, the Louvre in Paris, the Nippon Budokan in Tokyo and the Sydney Opera House;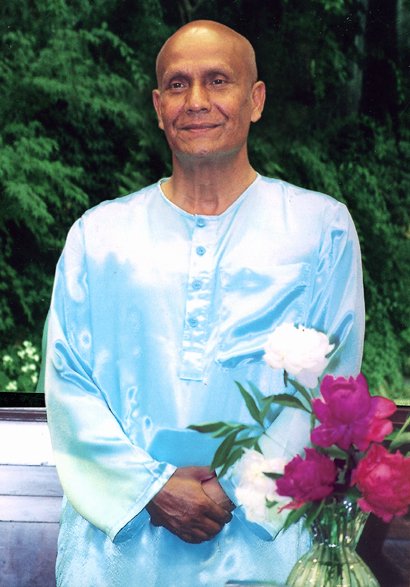 Sri Chinmoy
the founding in 1970 of a non-religious program at UN Headquarters at the request of U Thant, third Secretary General of the United Nations, and cultural activities for UN delegates, staff and special guests; the creation of the Sri Chinmoy Marathon Team, which organizes from short races to marathons, triathlons and the longest foot races taking place ever; and the lifting of weights from 1985 at 54 years of age to encourage others to believe in their own inexhaustible capacity in any area of life. Sri Chinmoy died in 2007 in New York of a heart attack at age 76.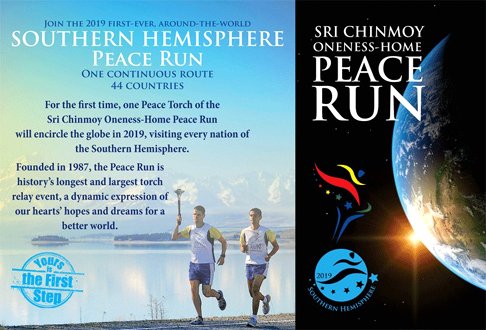 Religious leaders of all faiths, political figures, UN officials, humanitarian workers and renowned musicians and athletes along with many followers gathered in the memorial week to pay their last tribute to the spiritual leader. Archbishop Desmond Tutu, His Holiness Sri Sri Ravi Shankar and other spiritual teachers who couldn't attend sent letters of condolence. So did former Presidents Bill Clinton, Mikhail Gorbachev and Nelson Mandela, former Vice-President Al Gore and other political leaders, as well as Quincy Jones, John McLaughlin, Ravi Shankar, Philip Glass and other musicians, humanitarian workers and weightlifters and bodybuilders.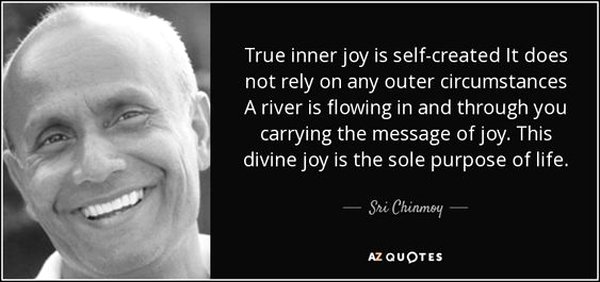 Source

© Columbia Records