Gary Burton (vibraphone), Larry Coryell (guitar), Steve Swallow (double bass) and Roy Hynes (drums). From the album Duster (1967).
In 1997 Burton signed with the Concord label and recorded Departure. This was followed by albums in homage to tango musician Ástor Piazzolla Ástor Piazzolla Reunion: A Tango Excursion (1998) and Libertango: The Music of Ástor Piazzolla (2000). In addition, in Like Minds (1998) he plays with a deluxe group (Pat Metheny on guitar, Chick Corea on piano, Dave Holland on double bass and Roy Haynes on drums). In 2001 he published For Hamp, Red, Bags, and Cal as a tribute to the legendary vibraphonists Lionel Hampton, Red Norvo, Milt Jackson and Cal Tjader. Then he formed a group with promising young musicians, toured with them from 2003 to 2006 and released Generations (2004) and New Generations (2005), as well as The New Crystal Silence (2008) with Chick Corea and the Sydney Symphony Orchestra.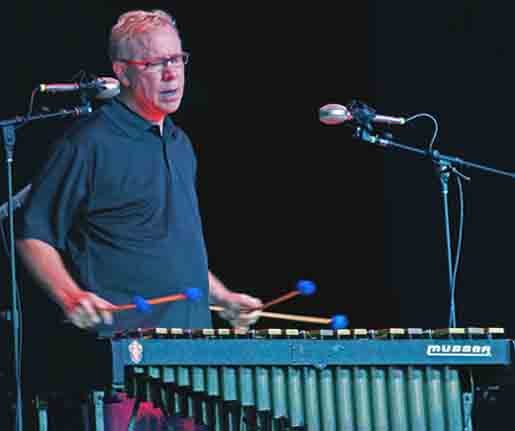 Gary Burton
In Quartet Live (2009) he surrounds himself again with great musicians (Pat Metheny on guitar, Steve Swallow on double bass and Antonio Sánchez on drums), in Common Ground (2011) he plays with his band The New Gary Burton Quartet for Mack Avenue Records and in Hot House (2012) he takes on a new musical adventure with Chick Corea. In 2014 he appeared in Live from the Detroit Jazz Festival: 2013 as a member of the Mack Avenue Superband. In 2015 he participated in a SWR Big Band concert to celebrate the 75th birthday of the renowned double bassist Eberhard Weber registered in Hommage à Eberhard Weber by the ECM label. In 2017, Burton retired from music after a career of more than 50 years on a farewell tour around United States and Japan with the pianist Makoto Ozone.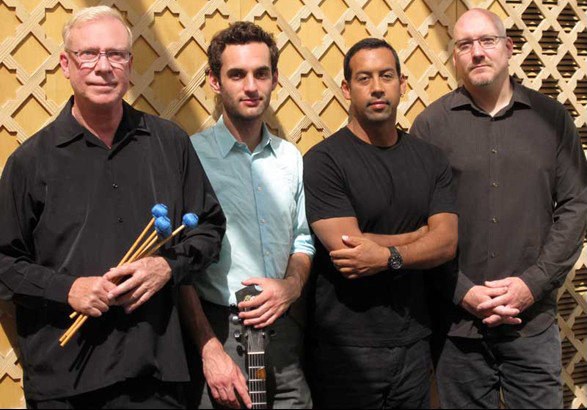 Gary Burton New Quartet
From left to right: Gary Burton (vibraphone), Julian Lage (guitar)
Antonio Sánchez (drums) and Scott Colley (bass)
This theme is briefly introduced by Swallow and Haynes, and Burton and Coryell expose it in unison in a very quickly and sharply way. The first one to intervene is Coryell, who fires notes without coherence or contemplation and alternating them with equally dissonant chords stimulated by Hynes, who strikes the drums in the same way and Swallow who plays with complete freedom. Then Burton enters with an acrobatic and frantic speech at full speed taking breaks from time to time. To conclude, the group re-exposes the theme, but Burton and Coryell add an explosive musical exchange and a small arrangement with Haynes engaging also in the wildness and Swallow being left alone at the end.
© RCA Records