Carlos Santana (electric guitar), John McLaughlin (electric guitar, piano), Eve McLaughlin (piano), Larry Young (piano, organ), Doug Rauch (electric bass), Jan Hammer (Hammond organ, drums, percussion), Billy Cobham, Don Alias and Mike Shrieve (drums, percussion), Armando Peraza (vocals, congas, percussion), and Mingo Lewis (percussion). From the album Love Devotion Surrender (1973).
Chinmoy's main message was that humanity belongs to a worldwide family, and that universal brotherhood is the innate right and final destiny of humanity that each person can help create. The inner transformation of each individual is essential for global spiritual awakening.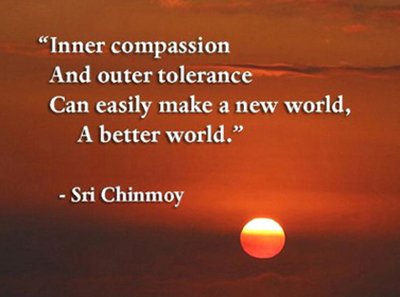 He always transmitted optimism and hope, and believed in the unlimited potential and inherent goodness of the human being. McLaughlin was his disciple from 1970 to 1975, and Santana and his wife from 1972 to 1981. In 1974 Chinmoy taught at 50 universities in 50 North American states which were compiled into a collection of six books entitled 50 Freedom-Boats to One Golden Shore.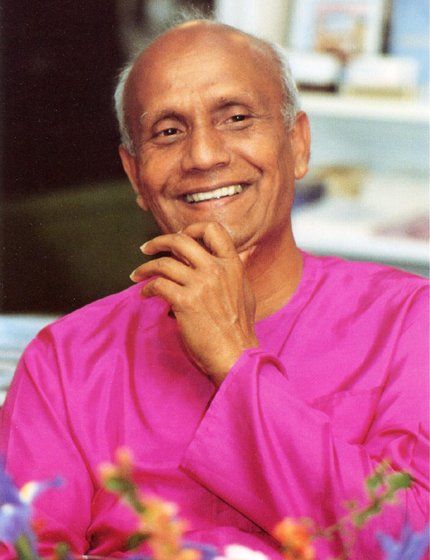 Sri Chinmoy
During the 1970s and 1980s he traveled throughout Europe, Asia and Australia, and as a result The Oneness of the Eastern Heart and the Western Mind was published. At that time he also wrote his own books, essays, poetry, theatre plays and commentaries on the Vedas (texts on which the Hindu religion is founded). In 1984 he began to offer peace concerts around the world, the largest of which was held in Montreal attended by 19,000 audience.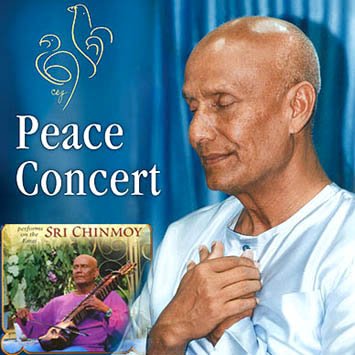 In 1987 he started symbolic relay peace runs through different countries where runners carried a flaming torch representing harmony. Chinmoy gave great importance to physical well-being as a complement to spiritual progress; body and mind are inseparable aspects of oneself that must be balanced.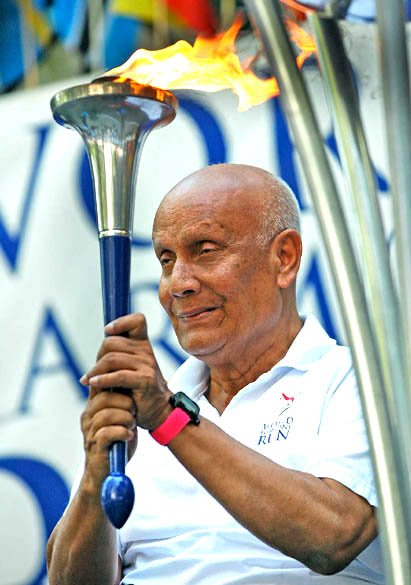 Sri Chinmoy
© Columbia Records