Joe Henderson (tenor sax), Woody Shaw (trumpet), Larry Young (Hammond B-3 organ) and Elvin Jones (drums). From the album Unity (1966).
In this album we find a spirit of innovative experimentation. Larry Young laid the foundations for the arrival of jazz-rock a few years later. Although he is a long way from Jimmy Smith's soul jazz, he hasn't made the leap to the freeform jazz-rock either. However, he's influenced by the developments of Ornette Coleman and John Coltrane, along with the tonal expressionism of Sonny Rollins and the modal jazz of Miles Davis and his young second quintet. Unity is a walk through a fierce post-bop with a group interested in extending its musical boundaries.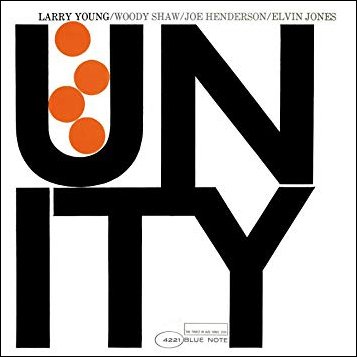 Album cover
Young had already shown on his previous work Into Somethin' that he had surpassed his stage of learning with Jimmy Smith. His companions are unbeatable: Joe Henderson assumes his role as creative studio musician and Woody Shaw makes his debut with Blue Note Records, in addition to enjoying the presence of the extraordinary Elvin Jones, drummer of Coltrane's classic quartet. Young is completely present, but never dominates his peers, succeeding in making the album his own without stifling the best they have to offer.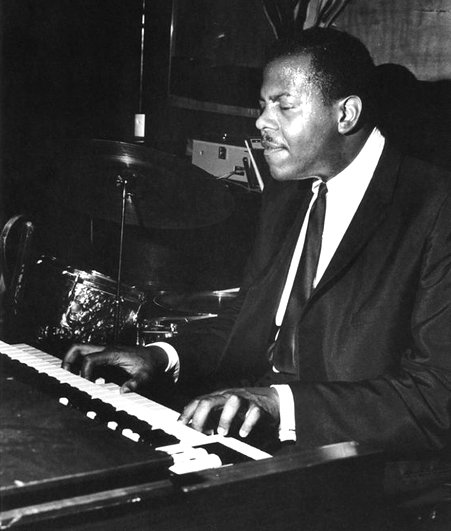 Larry Young
The introduction is part of a march of the Háry János suite by Zoltán Kodály and then the group exposes the dynamic and expressive theme. Shaw makes his solo with well-constructed phrases full of melodic surprises. Next Henderson enters with a more intense and bold speech displaying his ability fruit of his experience. He is followed by Young playing with energy and vitality. Afterwards Young exchange four-bar solos with Jones, who shows off his artistic talents, alternating with Henderson. Lastly, the group re-exposes the theme and at the end they play again the part of the march of the suite fading out.