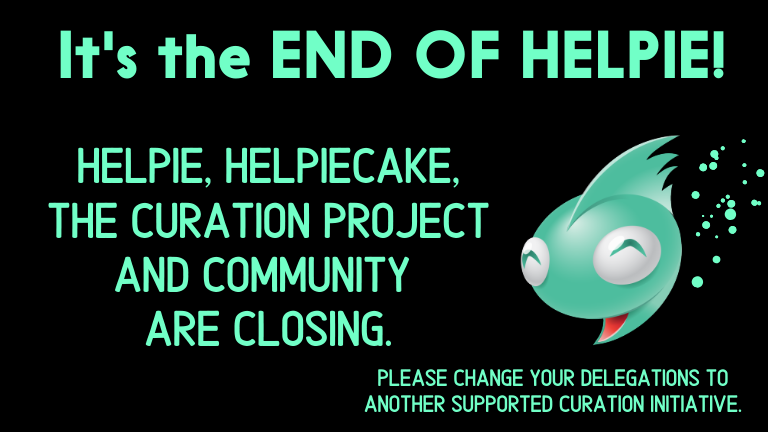 Hey, Helpies.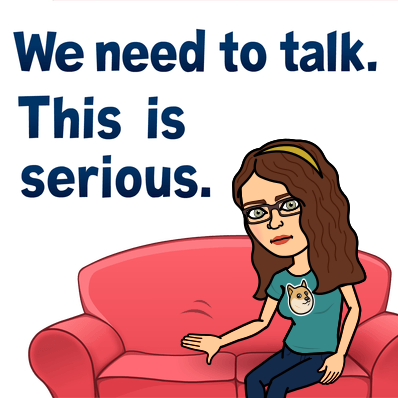 It was coming...
It's sad, but true. We here at Helpie loved running a witness and supporting the blockchain, but found with the crypto winter it was very hard to maintain. While I had been doing weekly posts (Wacky Wednesday) and we had Spanish Curation posts (thank you @victoriabsb!), we just weren't making enough liquid Steem to pay for the witness. In January of this year we disabled our witness in hopes of saving our funds for the curation initiative (@helpiecake and the Bakers).
Fast forward to today
A LOT has happened in a few months! And now with the launching of HIVE tomorrow we had some decisions to make, and fast.
We have always been aware of how small @helpie is, but still important. But now, more than ever, it's more important to combine our powers of good rather than spread it out. We decided to transfer all Steem Power from both @helpie and @helpiecake to a couple of already thriving excellent curation projects.
@minnowsupport is near and dear to our hearts as @helpie was born from it. Located in the PAL Discord, the Minnow Support Project offers upvotes and encourages content creation and community building. If any of our Bakers want to start curating there - Please do! Tag @crimsonclad or @juliakpondford (in PAL Discord) to get started! Say you're from @helpie 🐟.
@c-squared & @c-cubed is another great curation project cofounded by @carlgnash, @justineh, @markangeltrueman, and @randomwanderings. @c-squared is the curation project and c-cubed is their blog. Plus, the 'cubed' account does 10 100% upvotes a day of high-quality content that was found by their curators. This project is very similar to Helpie's. In fact, if any of our bakers want to start curating for them - you can! Simply join their Discord, pop in General chat and say,, "I request the curator role",, or something like that. Boom. You're in.
To our Delegators
THANK YOU SO MUCH! It's hard to believe, but our little project had over 12,600 SP delegated to us! That's amazing! We truly hope you are all able to delegate to another project, perhaps even one of the ones above. 😉 Again, THANK YOU. Delegation is so important to our curtation projects.
After a few weeks, if we notice we still have delegations I'll start to reach out to those I can to make sure they know our project has closed.
Our Bakers
We will forever be grateful for all of your hard work in sharing the love (and the cake) around our blockchain. It was wonderful to see, even during these very crazy times, many of you still baking (curating) amazing undervalued posts. No matter what someone tries to tell you, ya'all are ROCK STARS. 🤩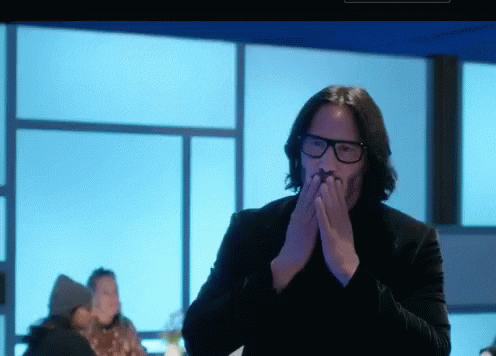 The Discord
We will be shutting this down as well. There's no need to spread out so much across so many different channels. Most all helpies had a 'main place' (often times, PAL Discord 🥰) and Helpie's Discord was only a secondary thought. Eventually, as habit we notice less and less action in a place and then WE don't participate and then it just kinda pitters out. But no fear! No one left (I don't think), we are all just other places.
Notable Mentions
While we say goodbye, we cannot forget @helpie's beginnings. @meno really brought @helpie to life. He had a beautiful idea and no plan, 😂 but a lot of really amazing people to help get it started. He brought in his brother @pechichemena, who did DAILY Steem Trivia posts for a long time. @paintingangels was brought in quickly, as well, and truly brought a light to the community.
There are a TON of amazing Helpies from over the years! Many who come and go and some who are mere memories, but special to us nonetheless. I could tag everyone here... but that would take forever! And I'm likely to miss someone, feel bad, and cry. No one wants that.
And now, our dwindled team of Helpies, @carrieallen, @isaria, @eonwarped, @swelker101, & @bflanagin, close the doors for the last time. Good night, friends. Continue the great work!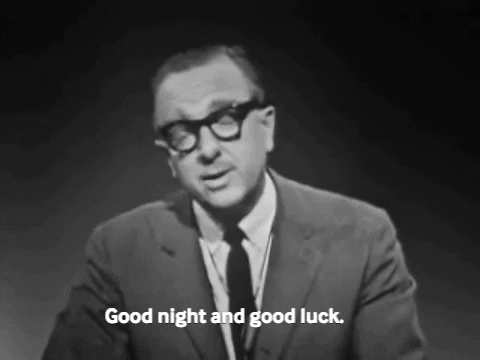 Past HELPIE Updates
JANUARY 2020
DECEMBER 2019
NOVEMBER 2019
OCTOBER 2019
SEPTEMBER 2019
AUGUST 2019
Introducing Tira Misu
JULY 2019
JUNE 2019
MAY 2019
APRIL 2019
Helpie Token Rewards Distribution Guide
MARCH 2019
FEBRUARY 2019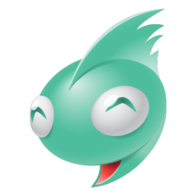 Beneficiaries for this post set 50% to @c-squared & 50% to @minnowsupport.