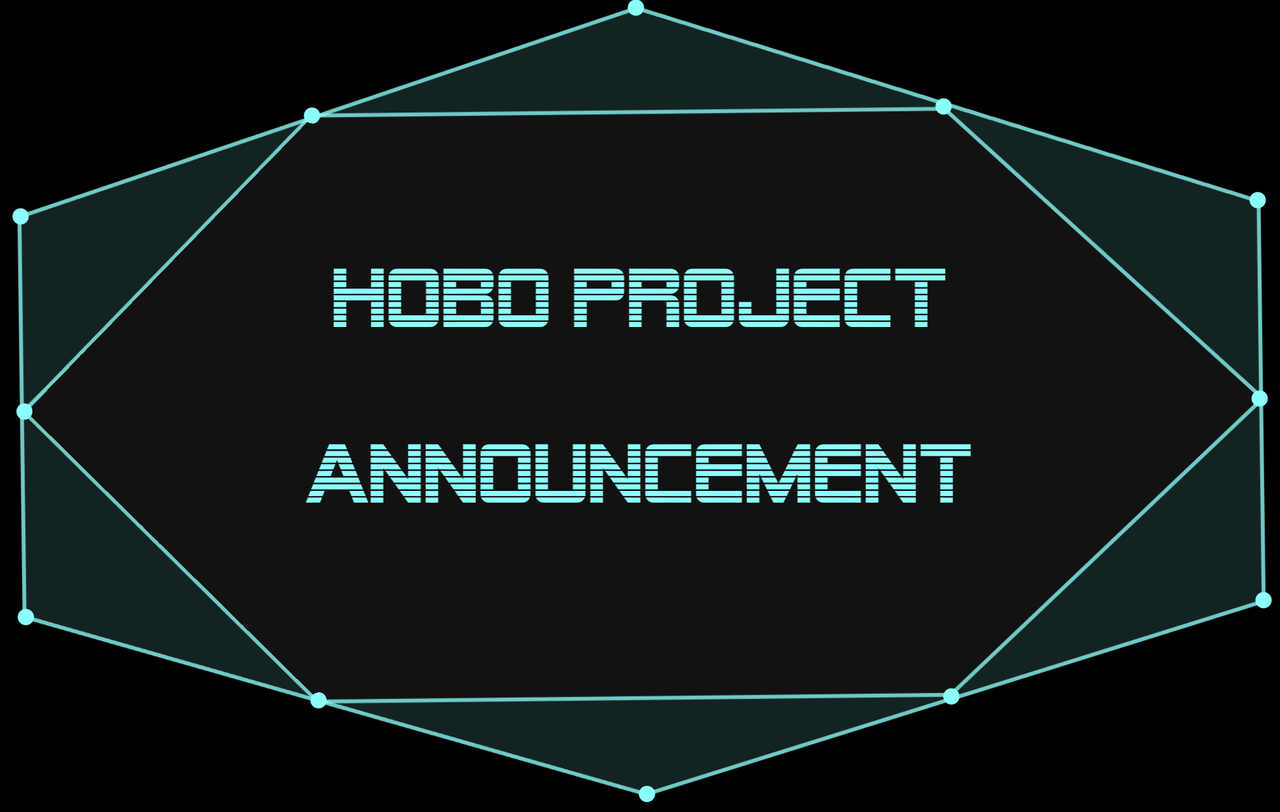 HoboDAO Project Announcement
---
Hey everybody, I have some news about how the Hobo project is going. We have some really cool news to announce, but also an announcement that might be disappointing, but is necessary.
Additional Rewards to HoboDAO Delegators!
---
The @hobo.fund account has quite a few programs going on that provide opportunities for the community to receive Hobo tokens. Well, another one is going to exist now!
Every day, the @hobo.fund account is going to randomly select a delegator on the @hobo.media delegation list to receive a free gift in 1000 HBO just for being a delegator. We're going to do this until 9/1/2019.
Today the randomly selected delegator was @elleok! Tomorrow might be you!
Second Announcement: The Hobo Federation
---
The Hobo project is going to try and launch the Caster curation system as soon as possible and might start any day now. The Casters will be selected by the currently existing Senator members on our Discord Server at: HoboDAO Discord Server
This will allow people to utilize their tokens for submitting their journalism and informative blogging content on Steem for review and rewards!
However, we will have to be patient on the full decentralization process of the HoboDAO. This is because of two reasons:
The project just does not have enough active Senators yet
The Auditor role is still a large risk to the token system
Before we make an irreversible launch, we need to make sure that the Auditor system is secure. It has been decided that we just cannot allow a single Auditor group to control 30,000,000 tokens. There are too many attack points. So, we're re-designing the Auditor system to be federated among not one HoboDAO, but several Hobo DAOs in a Hobo "Fediverse" of sorts.
A federated system is one in which multiple groups possess partial control but no group maintains absolute control. We can enhance the security of the Hobo project by turning our decentralized community into a Multi-authority account Federation. In our upcoming whitepaper/constitution we will go over the details of this Hobo Federation design.
In a simplistic way, I will explain it like this... We will have several multisig accounts containing large amounts of HOBO tokens that will be managed by multiple Auditor and Senator groups. The only account in the Hobo Federation with Casters will be the @hobo.media account, which will be the curation oriented account.
The Casters in the @hobo.media account will upvote quality posts that have been submitted to the HoboDAO and the Auditors in the @hobo.media account will reward the winning submissions in Hobo tokens.
The Casters and Auditors in the @hobo.media account will be highly trusted, which means that they will be able to take actions as individuals for the sake of scalability of the reward system. Because these roles will be highly trusted the @hobo.media account will only receive a small weekly budget in Hobo tokens and all STEEM earnings from curation will be set to go directly to SP.
This gives Senators time to respond in case an Auditor tried powering down the @hobo.media account to send their own personal account the STEEM/SBD.
The other accounts will manage larger token funds and need much higher security. These other accounts holding much larger amounts of HBO tokens will require multiple signatures within a 60 minute period of time in order to send tokens. This can be scheduled to occur weekly in order to provide the @hobo.media account with its weekly budget for rewarding submissions.
In this federated system, we can arrange each multisig account to be specialized to a specific purpose. For example, one account can be set up as a fund for rewarding delegators, one account can be designed for rewarding active Casters, Auditors and Senators, and another account can reward people for the on-going Delegation Referral program. There are a lot of specialized initiatives we could create related to the HoboDAO mission.
The HoboDAO Constitution is going to be delayed a week or so to make adjustments to the conceptual design. This new system will involve a large group of Auditors being split into multiple smaller Auditor groups managing separate multi-authority Steem accounts that hold only a fraction of the entire Hobo Federation.
Let's say we have 100 active Auditors, we could divide them into 5 separate DAOs in the Hobo Federation. 20 Auditors could manage the Delegation Fund, 20 Auditors could manage the Ambassador Fund, 20 Auditors could manage the Journalism Support Fund, 20 Auditors could manage the Membership Reward Fund and 20 Auditors could manage the Contest Reward Fund. This diversifies the token funds into five separate accounts leading to better risk management.
This way the decentralized curation community do not have to fear that some small group of Auditors can slip millions of tokens away from the HoboDAO reserves. And in the future the HoboDAO could potentially use the Hivemind communities system to make all this simple to highlight these concepts for anyone that might find it hard to understand the system and roles.
We'll be Up & Running Soon!
---
We can't have an insecure HoboDAO, so I want to thank everyone that is looking forward to the creation of the HoboDAO for your patience and interest.
This project is really beginning to take off and it is exciting. You are joining into something new and interesting in the Steem community, and while it will take some time for the wider community on Steem to understand what is going on here, soon they will get it.
I look forward to working with you in the HoboDAO!