The gunners have been a team that has always underperformed in the champions league. I think the closest they went was getting into the final and loosing to Barcelona fc.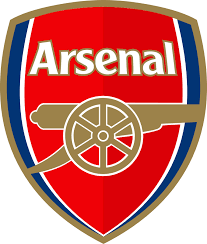 source
If that gunners team is still present now, maybe they could have won the trophy by now. But most of the players left after the heart break. That year broke not just the players will to win but also the whole Arsenal fan and football club as a whole.
It's common to see an Arsenal supporter now saying he prefer if his team in the Europa league than to be in the champions league Because he feels Arsenal are not better equipped for the champions league tournament.
Truth be told, up to this moment where I live and breath, I have never seen an Arsenal team more complete than the ones that lost to the Barcelona team years ago. Truth be told Arsenal deserved to win that match, but football at times depends on luck and barca fc were lucky.
After that night, Arsenal became more week and haven't even gotten to the semi-final since then. They take pleasure from just being in the tournament alone even concerned if they move to the knockout stages.
The caliber of players that Arsenal have brought also are not the determined and tittle winning type. Yes, they can point to the construction of the Emirates stadium as one of the barriers that have not allowed them buy better players, but that chapter is now closed as the new stadium fee as Been paid completely.
What then is holding Arsenal back, the managers or the fans?. I have no arsenal to that but I have this two to blame.
Not blaming the players because they are playing to the best of their abilities as most of them playing are average players, if not all..
I blame the Arsenal fans for not pushing the board to invest more in the team. The Russia owner of the team provided just 45 million pounds to sigh players for this season. That is sickening as football as changed, you have to spend to lift the trophy.
Since the arsenal board, players and fans are contended with their position, I don't see them wining the trophy in the next 10 years. That's my minimum projection. It could spread to the next 30 years.
A change is needed in the gunner team and also in their mentality. They even qualify to. This year champions league. A pity to them.
What do u think about this post question, can arsenal win the champions league in the next 10 years?