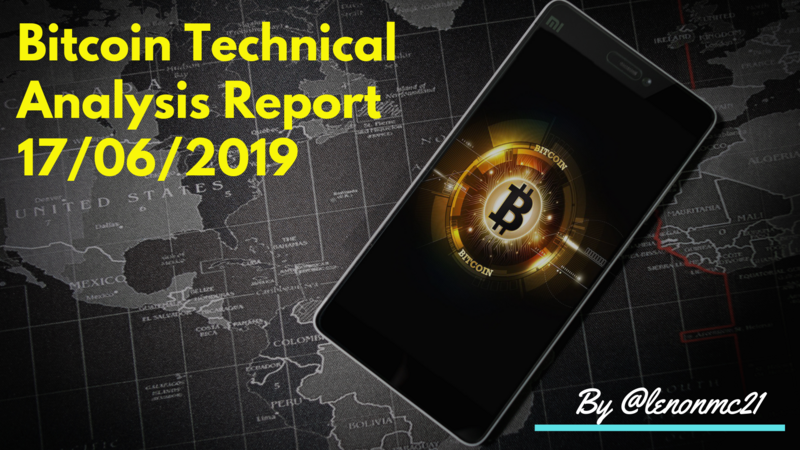 Image created in Canva
Since last February of this year, we have experienced a quite significant rise in the price of Bitcoin, which has framed an upward trend to our days and that could follow its course soon, however, despite the time I have not written for some purely labor and personal reasons, I want to provide if you want daily technical analysis, with some fundamental implications regarding this market that will undoubtedly continue to grow in the short, medium and long term.
In order not to be too long, I want to clarify that what is exposed in these analyses are not investment recommendations and that it is only my personal vision of how I analyze or see the investment opportunities of the different financial assets that I could publish. It must be taken into account that these are speculations and/or predictions of what the price of any currency can do and that each one of these analyses places the options in our favor, where it also seeks to minimize the risk when speculating in these markets.
Now without further delay I will analyze the price of Bitcoin and what could be your actions for the next hours.

4 Hour Graph Analysis
In 4H graphics, we can see that the BTC price is a little lateralized, with a small support marked by the last peak that formed the price at approximately $8800 and $8900 painted with a rectangle of Turquoise Blue color, despite not being a relevant support and of vital importance for it, we will be able to speculate thanks to him, which is the next step that could make the price, that is to say, yesterday Sunday the price suffered a correction what we call Pullback towards the levels of prices before mentioned, however, this did not follow its course towards the weekly pivot point nor the line of color Blue Turquoise marked in the $8476.34, which was the last strong resistance marked that now became the most important support in such a case that the price suffers a decline.
The interpretation of the above is that, if the price does not break down that marked rectangle, it means that the price will most likely continue an upward rally to approximately $9930.02 or $10,000, which coincides with the top of the upward channel it is in, drawn with dotted yellow lines. Now, the other scenario that could arise is that, by not breaking that last maximum marked by the price approximately in the $9400 that is also represented with a small rectangle, we could experience a setback to the $8800 again and break that small support continue further down towards the $8500-$8400.
These are the scenarios that I see today in Bitcoin, I do not have a clear position since the price apparently be forming that small band of congestion in the ranges of $9400 and $8800 and until I suffer a break of these points is better to refrain from being in the market until this happens. It is important to emphasize that the volume in these breaks is extremely important, since false breaks can be generated and thus create false entries into the market.
I will continue as I said before as far as possible, bring these analyses so that you can be informed because it is vitally important to know what decisions we will make with our funds and how more or less you can make analysis for your investments.
See you in an upcoming analysis
---
---