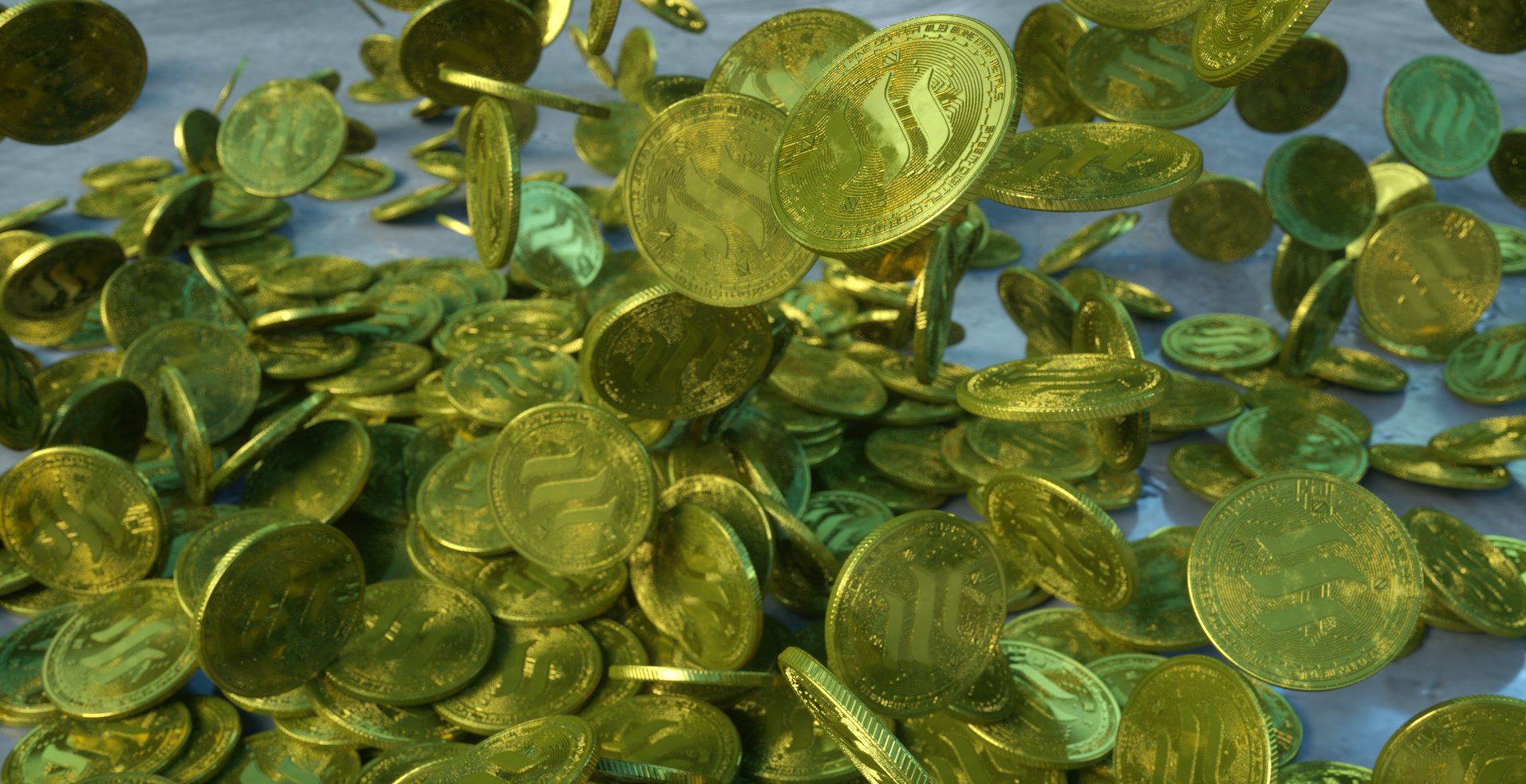 Did you fall for my clickbait title?
Lately I've been super excited about PAL and most of my posts have been focused around that, but I finally want to say something about Steem and the proposed EIP.
Until now I hadn't really said much about it because I was on the fence about how I felt about it. I've pretty much sorted my thoughts enough to share them.
I think there is a fundamental misdiagnosis of what the problem on Steem actually is.
Let's start from the end result from the user perspective and work our way backward. The lifeblood determining whether Steem will live or die is users. The user is the key resource. Without users we have nothing. We can have the best tech, we can have 10,000 apps, we can have SMT's, the perfect balance of economics, none of it will matter if we don't have users.
So what is the overwhelming user experience on Steem?(simplified)
Extremely hard to setup
Hard to learn the basics of whats going on
Hard to discover relevant content(Hard to engage)
Hard to have your content discovered(Hard to receive engagement)
Hard to earn from your content
I doubt I'd get much pushback that these things are problems on Steem. Where I feel like the misdiagnosis is coming in is WHY these things are problems.
I'm just going to quote @clayboyn here because his is the most recent post I've read about this, but this perspective is pretty common.
The current problem with curation and vote selling on steemit stems from two core problems. One is that self voting is the most profitable thing to do and getting rid of it won't solve the problem as people can just make multiple accounts to vote themselves. The second major problem is that curation is basically asking someone to give away 75% of their potential earnings because someone did something and if we can accept that value is subjective, then it's only logical that the thing the person did doesn't provide enough value to the other person to make them voluntarily give up resources that they could give themselves.
Don't get me wrong. What's stated here ARE problems. But these problems only arguably affect the last two problems I listed for a typical end user.
Hard to have your content discovered(Hard to receive engagement)
Hard to earn from your content
But in my opinion, for the vast majority of users it doesn't even cause these two.
I don't think it makes sense that less than 100 accounts(large stakeholders) will be able to support healthy curation for this entire community, especially if the userbase grows. We can't have a system dependent on whales. For strong sustainable growth we need a strong "Middle Class". We need 100k engaged minnows. One million votes worth one cent. If we had that, it really wouldn't matter what the whales are doing.
So how do we get more users?
We start by looking at the user experience and solving those problems.
Extremely Hard to Setup
Truth be told, I think @steem.ninja is as easy as this can get right now. I think the best every app can do is put this in new users face as the preferred method of account creation.

Hard to learn the basics of whats going on
Invest in tutorial videos and make them accessible ON THE FRONTENDS. They are almost completely useless on a separate website without any reference to them on the actual sites that users will land on. As you involved peeps probably know, there is http://steemonboarding.com/ Oh, you're reading this post and didn't know this existed? Yea, that's the problem. The quick bandaid is to just link to this site on the frontends, in users faces. If you've read my previous posts, you know I think you shouldn't have to go to a different site to learn about a product, but this is better than the current status for sure.

Hard to discover relevant content(Hard to engage)
This is where it gets hard, and where I might get a lot of pushback...
Proof of brain doesn't work as a means of curating content. Period.
It was an interesting idea, but the proof is in the pudding. The financial incentive destroys the typical psychological relationship that a user would have when upvoting and downvoting content. This is a quote from @nealmcspadden on @clayboyn's post that I referenced earlier.
I have to admit that I have found myself doing more upvoting on pal than I have on steem, and it's explicitly because of the 50/50 reward structure.

In the past on steem I had this mental calculation going involving my voting power, how much the post has already gained, how rich the author account was, and what other uses I had for my steem power.

Now on Palnet, I'm just like fuck it, have an upvote. I get half of it back anyways.
I think what this user is describing is fairly typical, and the point here is that a typical user on Steem is thinking about a lot more than, do I like this content? How much do I like this content? Upvote or Downvote. They're thinking about a whole host of different variables that a user on Youtube, Reddit, or any other upvoting and downvoting platform never have to consider, and for a lot of people, I think it has very little to do with content quality.
So what is the solution?
I think there is a short term and a long term solution to this. The short term solutions are Communities(or Tribes) ie content filtering. On PAL, which is shaping up to be the first Steem based community success story, it's still content agnostic, it's everything, but most of these communities that pop up will be more niche, this is a HUGE step forward in solving this problem, but there will need to be MANY more of them.
Which means another aspect of the solution for this is just more users that are engaged at the level to start their own communities. I think the wheels on this could be greased by having a nicely designed GUI for SCOT, Scotbot and Nitrous setup as well as tutorial videos that take you through the entire process. Ultimately it would be great if starting a new community was as easy as creating a sub reddit.
Long term solutions would be machine learning and AI. Google, Facebook, and Twitter are collecting huge datasets to best serve you relevant ads, but also to serve you relevant content. I think it would be a good project to start developing an open source content curation algorithm on Steem. I think this could be one of the single most valuable additions to the toolsets here. I know Steeve was trying to do something along these lines, not sure where that went.
The value proposition that these huge tech giants offer are extremely well designed easy to use tools. Gmail, Google Drive, Google Maps, Instagram, Whatsapp, etc. and a HUGE userbase, so everyone and their content are already there. Engagement is incredibly high. We have to ask, how do we convert them? What value do we offer? What useful tools? What entertainment? The crypto rewards are not enough.
Hard to have your content discovered(Hard to receive engagement)
This is really the same fix as the previous.

Hard to earn from your content
People online are used to not being paid for sharing their content, but they're also used to extremely high engagement, and idiot proof user experience design. Currently I don't think we can just jump straight to products that compete with centralized conterparts. They have endless supplies of money and we...well don't. We should be aiming for BETTER, not perfect. Every new user that's on the blockchain is another opportunity for you to earn their attention.
This is why I'm excited about Steem Engine, Pal, Nitrous etc. But I'm also excited about 3Speak and what they're doing over there. It's BETTER, these projects are all making moves in the positive direction. We WILL move slower than centralized more money than God corporations, but as long as we're moving forward, thats what counts.
NOW! I said all that, but I haven't mentioned the EIP or 50/50 curation yet(on purpose so you got to the bottom, unless you cheated, you cheater)
I don't think the EIP will fix all our problems, not even remotely. I don't think the worst abusers are going to suddenly turn into manual curators, and I don't think everyone is going to necessarily earn more, but...I do think it will be better than what we currently have.
Why?
The good thing about so much stake being in so few accounts, is that if just a few change their behavior, it can have a dramatic impact, and I do think some will, and if just some do it will be better, it could potentially be a lot better.
What about the small accounts that can't earn anything from curating?
Here is the harsh reality. Nobody owes you their attention, you have to earn it. People like to talk about shitposts and good/bad content, but good content is content that someone else values, period. It doesn't matter if it's a 200 word essay, or a meme, if someone learned something, felt entertained, laughed, cried, or you just managed to hold their attention for a few minutes, before they moved along, it's good. People who read my content know I diverge from the crowd when it comes to downvotes, which I think should only be used on abuse(which probably makes more sense now that I've come out of the closet on having no faith in PoB). We need users, and downvotes on posts that are NOT abuse, just make for a worse user experience. You can try to whitewash it all you want, but all you're going to do is run away our most valuable resource.
tldr:
The problems that you think are the problems are not really the main problems.
The EIP won't be a cure all, but I think it will put us in a better place than we are now.
PoB failed, let it die with dignity and lets find something that gets results.
Downvotes used for anything but fighting abuse are counterproductive to the growth of Steem.
Whew, that was long. If you actually read all that, congrats, you're a trooper, for extra credit leave a comment and tell me what you think.