Knowing you cannot go back and change the past does it have an impact on the way you make your decisions now?
As today marked on the calendar one year since I had received the news of my father being diagnosed with terminal cancer my head has been buzzing with what if's and if I had only thoughts. If only I had known that in less than 12 short weeks we would lose him.... it would have been different..... or would it??
One thing I have realized as I sit here with my freshly healed scars of his death being reopened and waves of emotion that flow through my whole body is that we never stop grieving the loss of someone we treasure. We just learn ways to cope and push through those overwhelming moments where all that you feel is sense of heavy hurt and darkness and those tears flood your face.
So tonight, as I light a candle in his honor of my father, placed beside the portrait I drew of him and play the video I made for his memorial for the millionth time this year, I also make a promise to my Dad.
I promise to forget the mistakes of the past and press on to greater achievements of the future. I will live a life that feels right to me, not one that looks right to others. I will loosen up and have a little more fun. I promise to be stronger and not let the little things in life disturb my peace of mind and to celebrate and appreciate life for what it is. I will and grab any opportunities given to me with two hands and run with it and push myself to be the best version of myself. I promise I will make you proud Dad.
Some people consider a year to be a long time. For me, this year personally has been so fast and a snails crawl all in one. And as I reflect and look back I can see that one thing this past year has given me a lot of lessons...lessons that I don't have the power to go back and change, but lessons that have taught me to enjoy each little moment in the now. Because tomorrow is never promised to us.
Want to check out some of my usual posts and adventures?
https://steemit.com/@mumma-monza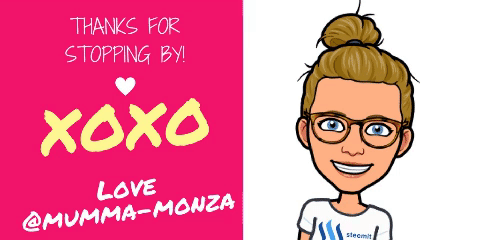 Mannabase is a crypto approach to Universal Basic Income.
Sign up now for your FREE weekly distributions of Manna
https://www.mannabase.com/?ref=a23dc231d8
It works! Earn bitcoin with Cryptotab.
https://getcryptotab.com/74053
I would also love to hear about other passive income streams. So drop your tips and hints and ideas below.