What is the most you have ever paid for eggs???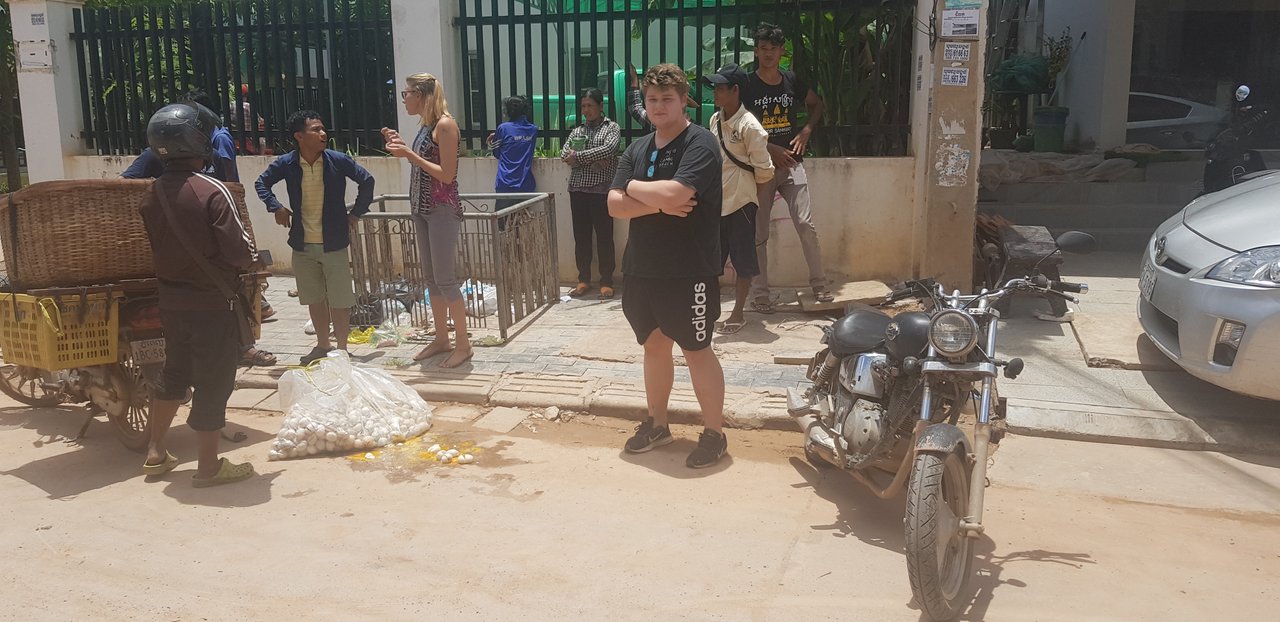 That's me....the white lady finding out how much it is going to cost me for all these broken eggs. The young man pictured is my son.
It was meant to be a lazy Sunday. I had been eagerly awaiting finally being able to log in and listen to one of my favorite shows on MSP waves, Coffee and Philosophy live after 2 weeks of watching the stream posted up by @clayboyn each week.
The universe thought otherwise!
As I sipped my coffee and just started to get cozy and into the show after seeing my eldest off as he went to work, my husband and I began pondering if we should have Korean chicken delivered for the 3rd time in 3 days, (Seriously the best chicken in Siem Reap) or something else. To be fair I thought we had agreed on chicken earlier and when his phone rang I assumed it was the delivery driver, as usual, confirming their arrival.
I was wrong, It was our son Kurt.
I turned the volume down on my computer and tuned into the call my husband was taking. My son had been in an accident. He drove into the rear end of an egg sellers motorbike.
After establishing that nobody was injured my son then went on to tell my husband he was looking at paying $150 in damages. $150 US dollars my son didn't have and needed to borrow from the bank of Mum and Dad.
In Cambodia, most accidents are sorted on the spot between parties involved and compensation paid by the person at fault. Both parties negotiate until they come to an agreement of a fair price to pay, $150 US dollars with no damage to the vehicle seemed a lot with the price of one egg being $0.07US but we hadn't seen the accident scene and didn't really know the extent of damages.
My son said he would keep negotiating until we got there to help him out.
By the time we arrived negotiations had gone down to $67 US dollars for the price of broken eggs. We were told we could keep the remaining duck eggs in the bag also. Still expensive but a better solution then the first prices offered.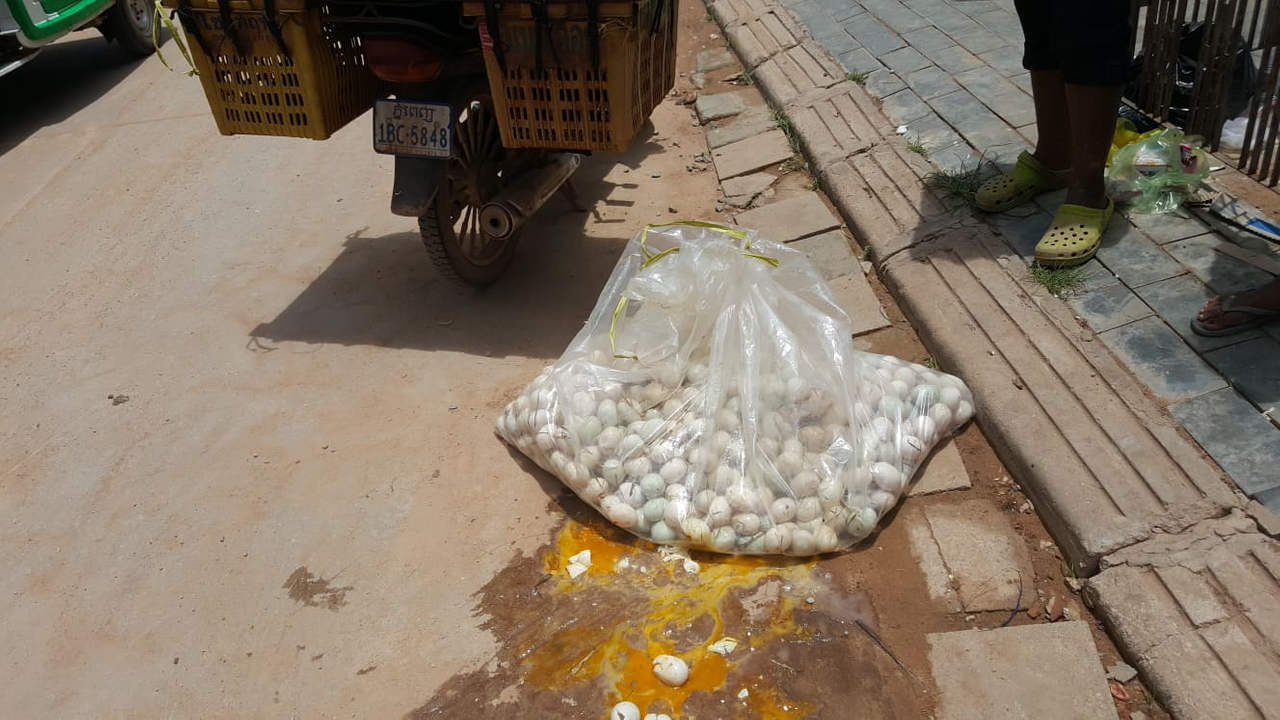 We agreed and made payment to the egg seller (sometimes it easier to just solve the problem than stand around arguing for a cheaper price and the price of this lesson for my son is priceless as things could have been way worse).
We gave to remaining duck eggs to the man who helped with negotiations and translations which he eagerly accepted and quickly out in his tuk-tuk.
In the end, my lazy Sunday had a little bit of egg-citement and everyone is safe and sound although my wallet isn't looking so sound now lol and I will now once again have to tune into watching the recording for my Coffee and Philosophy weekly zen.
Hope you have all had an egg-cellent Sunday and week ahead <3
Want to check out some of my usual posts and adventures?
https://steemit.com/@mumma-monza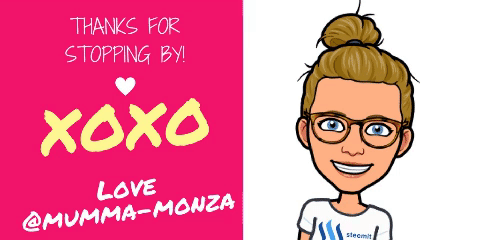 Mannabase is a crypto approach to Universal Basic Income.
Sign up now for your FREE weekly distributions of Manna
https://www.mannabase.com/?ref=a23dc231d8
It works! Earn bitcoin with Cryptotab.
https://getcryptotab.com/74053