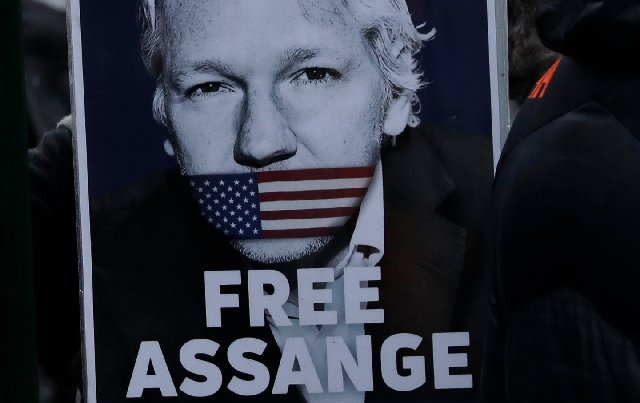 You'll have to forgive the brevity of this post- the geniuses that run Steemit have seen fit to screw the "little guy" again with their latest improvement to the platform. Thankfully though the big accounts are still doing well, judging by the size of their payouts. Now to the real news.
Lady Emma Arbuthnot has been chosen to be the presiding judge in Assange's extradition case. Not only is she biased, but she has a conflict of interest as well. According to an article by Judge Niall McCrae, Arbuthnot's husband,  Lord James Arbuthnot  was mentioned by Wikileaks some 50 times.
 Lady Arbuthnot's husband, Lord James Arbuthnot, is closely connected with the British armed forces and security services. Now a Conservative member of the House of Lords, Lord Arbuthnot was previously a MP in the House of Commons. From 2005 to 2014 he chaired the Defence Select Committee, a body that oversaw military operations in Afghanistan and Iraq. 
 Lord Arbuthnot sits on the advisory boards of defence manufacturer Thales and the Royal United Services Institute for Defence & Security Studies. As a director at security and intelligence consultancy firm SC Strategy, he worked for two years with fellow directors Lord Carlile, who promoted the Investigatory Powers Act 2016 ('Snoopers' Charter') giving state access to internet records without a warrant, and Sir John Scarlett, who chaired the Joint Intelligence Committee and was responsible for the 'dodgy dossier' on Saddam Hussein's weapons of mass destruction. Lord Arbuthnot was mentioned in over 50 entries in the WikiLeaks exposure, which also made almost 2000 references to Thales and over 400 to the RUSI. 
This woman is no more capable of delivering a fair trial than is Obama appointee and Democrat activist Amy Barrett-Jackson, who would likely preside over Julian's trial should the extradition be successful. Moreover:
 The judge, Lady Emma Arbuthnot, is a gilded member of the British liberal-progressive establishment. She has frequently protected the privileged and powerful from scrutiny by lesser mortals, her judgments weaponising the law for censorship and preservation of the social class hierarchy. Significantly, she has failed to declare a major conflict of interest in presiding over Assange's case, which could lead to a death penalty. 
This kind of travesty is what's come to define "justice" in both the UK and US. The wealthy ruling class can run amok with little fear of ever facing any kind of legitimate justice... most are never indicted for their crimes at all, no matter how severe.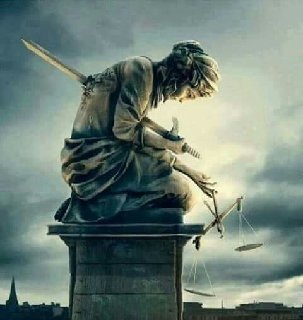 (Courtesy: American Thinker)
It appears that Lady Arbuthnot went to great pains to get herself appointed to what is sure to be the "trial of the century" in the UK... after all, like Barrett-Jackson she has a lot to protect, in her case the reputation of her war criminal husband. Commoners such as Assange simply cannot be allowed to roam free casting aspersions on their betters in the ruling class, it would be unseemly to the rigid class structure of the Brits. United Nations rapporteur on torture Nils Melzer has argued against Arbuthnot's being allowed to preside:
 Where a close member of a judge's family is politically active, the judge needs to bear in mind the possibility that, in some proceedings, that political activity might raise concerns about the judge's own impartiality and detachment from the political process and should act accordingly.' 
This isn't Assange's first run-in with this particular judge:
 After his arrest in 2019, Assange was tried for skipping bail at Westminster Magistrate's Court. Assange's lawyer Liam Walker presented the defence of reasonable excuse, arguing that chief magistrate Lady Arbuthnot, who had previously dealt with the case, was biased against him due to the activities of her husband. District judge Michael Snow responded:  
 This is grossly unfair and improper to do it just to ruin the reputation of a senior and able judge in front of the press. He has chosen not to give evidence, he has chosen to make assertions about a senior judge not having the courage to place himself before the court for the purpose of cross-examination. Those assertions made through counsel are not evidence as a matter of law. I find they are not capable of amounting to a reasonable excuse.' 
In his first case the judge called Assange a "narcissist" and sentenced him to 12 months... and now we're to expect her to be unbiased in his extradition hearing. They might as well stuff him in a trunk and ship him to Washington- that's if they let him live long enough to stand trial. I believe we can expect the good judge- along with hand-picked prosecutors- to drag this out as long as possible. "This is the judge who could effectively condemn Assange to the electric chair. It's the 'deep state' in action, and the silence from politicians is deafening. However, patriot and London mayoral candidate David Kurten told the inconvenient truth: –
'Julian Assange is a political prisoner.'"
There is little likelihood that Julian will see justice either in the UK or here. At this point the best he can hope for is to stay alive long enough to be tried.
 https://www.thegatewaypundit.com/2020/02/niall-mccrae-controversial-judge-presides-over-assange-extradition-case/?