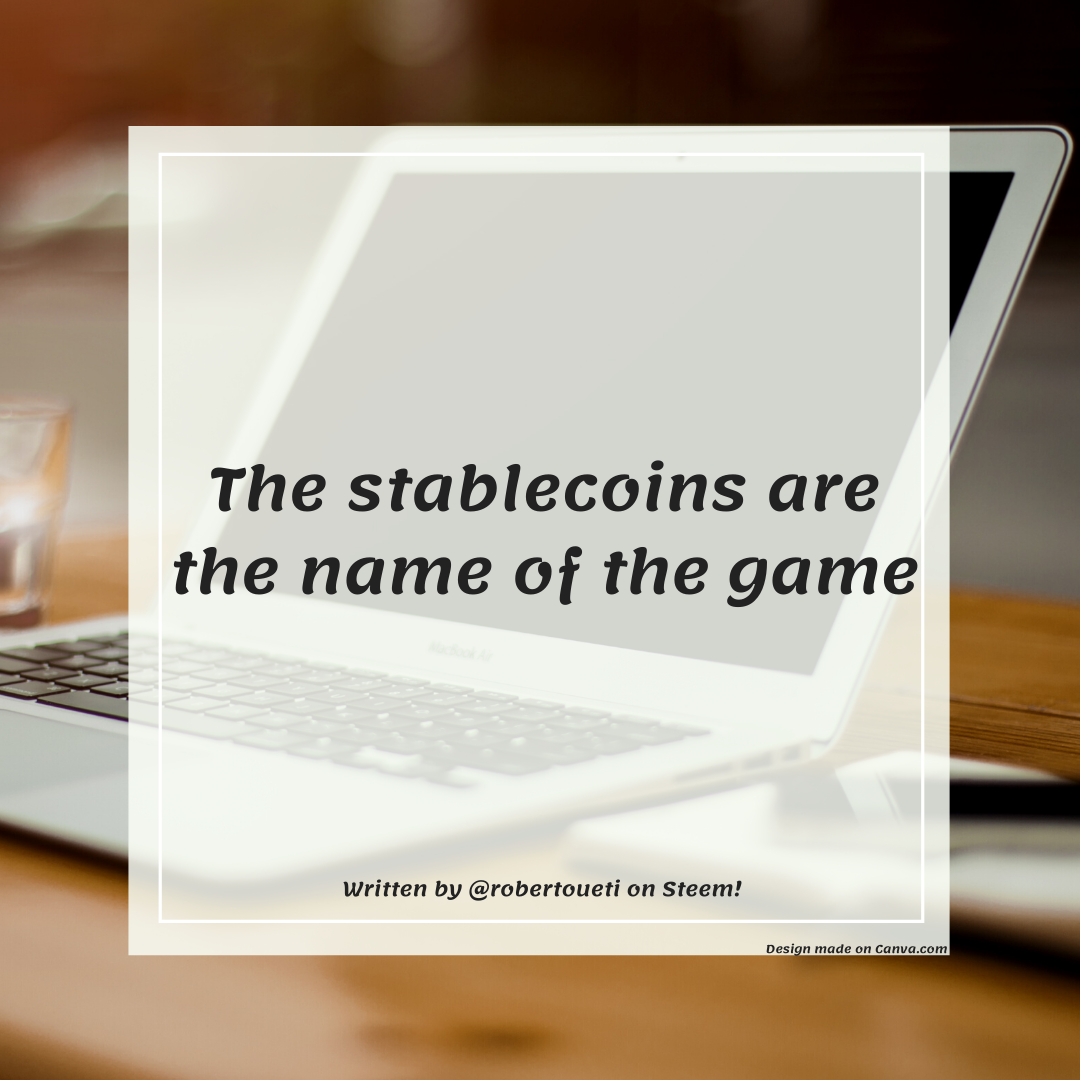 Whether you like it or not, institutional investors, and here I put financial institutions and stock exchange investors from around the world in the same basket, like one thing: STABILITY. That is why a stablecoin is very important for the cryptocurrency market. Didn't understand the reason? I'll explain, but first let's define what a stablecoin is.
For those who don't know, a stablecoin is a digital asset that was designed with the aim of solving the problem of hyper volatility in cryptocurrencies.
The year 2020 is being one of the most exciting years for stablecoins, as more and more financial institutions are using them. Wisdomtree, a regulated fund manager, is considering launching a stablecoin that aims to be traded on the stock exchange as an ETF. IBM, State Street and the big banks like JPMorgan and Wells Fargo are exploring the opportunities that these currencies have. Whether they like it or not, it is these companies that will make the mass adoption of cryptocurrencies happen.
But, why is this year being different? Because in the last two months alone, the growth in issuing stablecoins has increased by almost 70%, according to The Block. The main reason for this growth is due to the growth in liquidity that governments are making due to the global pandemic. Panic, instability and monetary, financial and health crises are showing infrastructure problems, including traditional assets.
Several countries like France, China and Russia are considering creating their own stablecoins provided by the government and its central banks. It is a matter of time before people start adopting these currencies, and with that, considerably increase the number of people using cryptocurrencies.