Drawing the family is always a personal challenge, because, we try it to make it as perfect as possible and this drawing based on that photograph with my mother taken in Australia (I lived a year there with my family) was the most representative representation that I have made of us. I have drawn my mother countless times but with an unsatisfactory result, until this moment where I feel incredibly happy to have achieved what I wanted and especially using a different technique (painting digitally with not visible lines is more difficult that what it seems) but, as a Sims I have raised one more bar in art lol.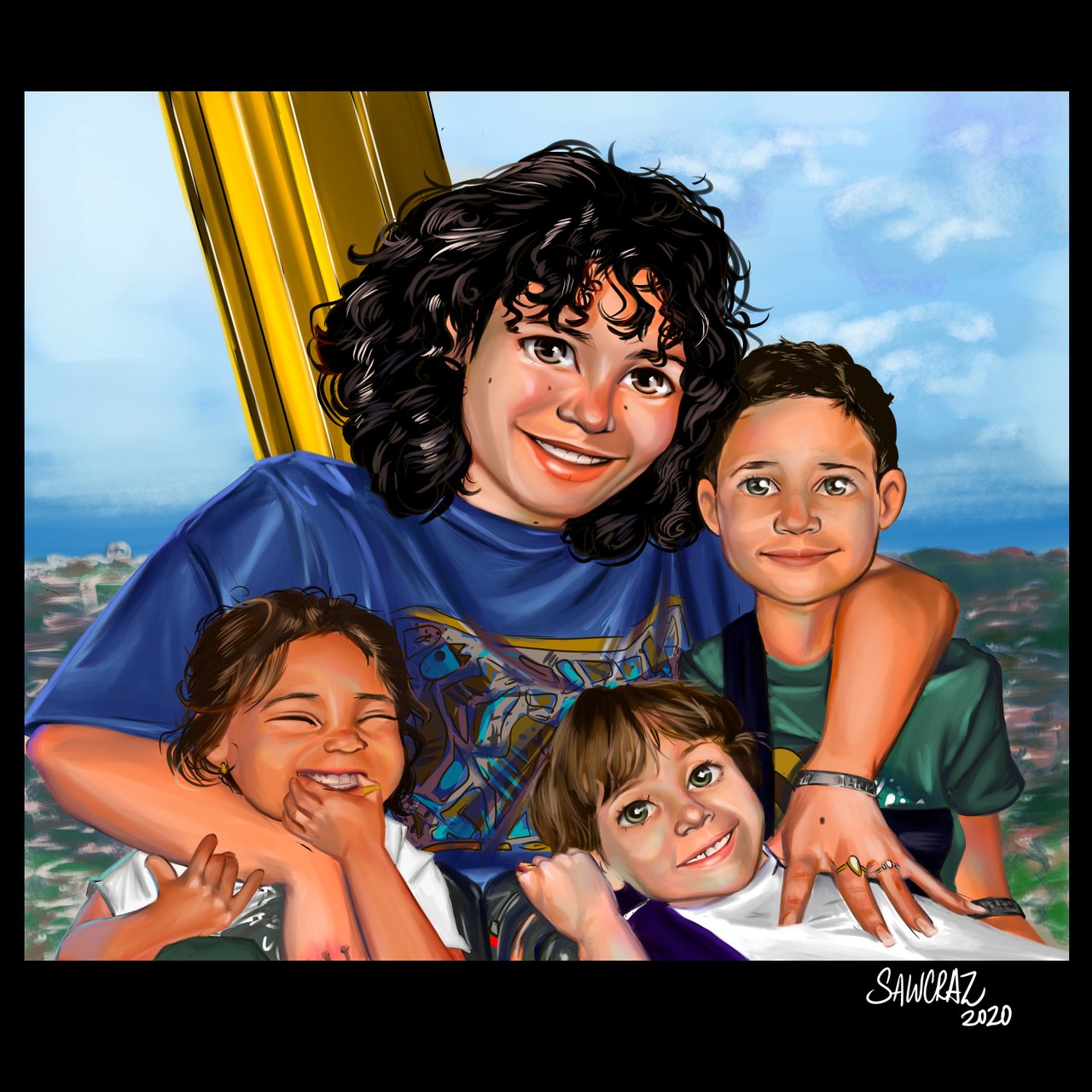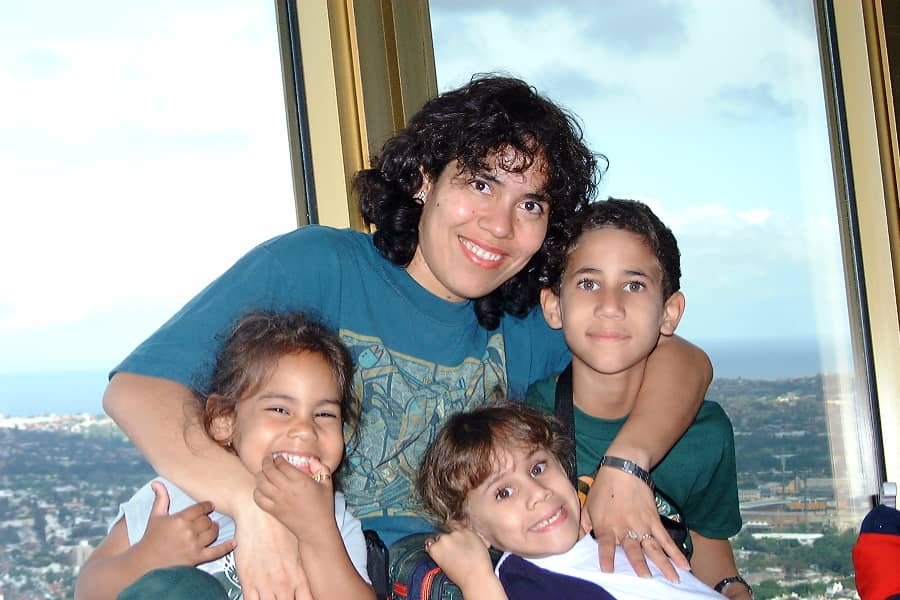 Dibujar a la familia siempre supone un reto personal debido a que uno se esfuerza mucho más para que quede lo más perfecto posible y éste dibujo basado en esa fotografía con mi madre tomada en Australia (viví un año allá con mi familia) fue la representación mas fidenigna que he hecho de nosotros. He dibujado a mi mamá incontables veces pero con un resultado poco satisfactorio, hasta este momento donde me siento increiblemente feliz de haber logrado lo que queria y sobre todo usando una tecnica distinta (pintar en digital para que no se vean las líneas es más dificil de o que parece) pero, como un Sims he subido una barrita más en el arte jajaja.

PROCESS/PROCESO
I know that my drawing method is much slower since I do everything step by step (when I have seen people who begin to paint directly without any guide), but I also think that each artist paints as they are more comfortable and no tutorial will help you take that away, and, believe me, I've seen a lot.

Step 1: Sketch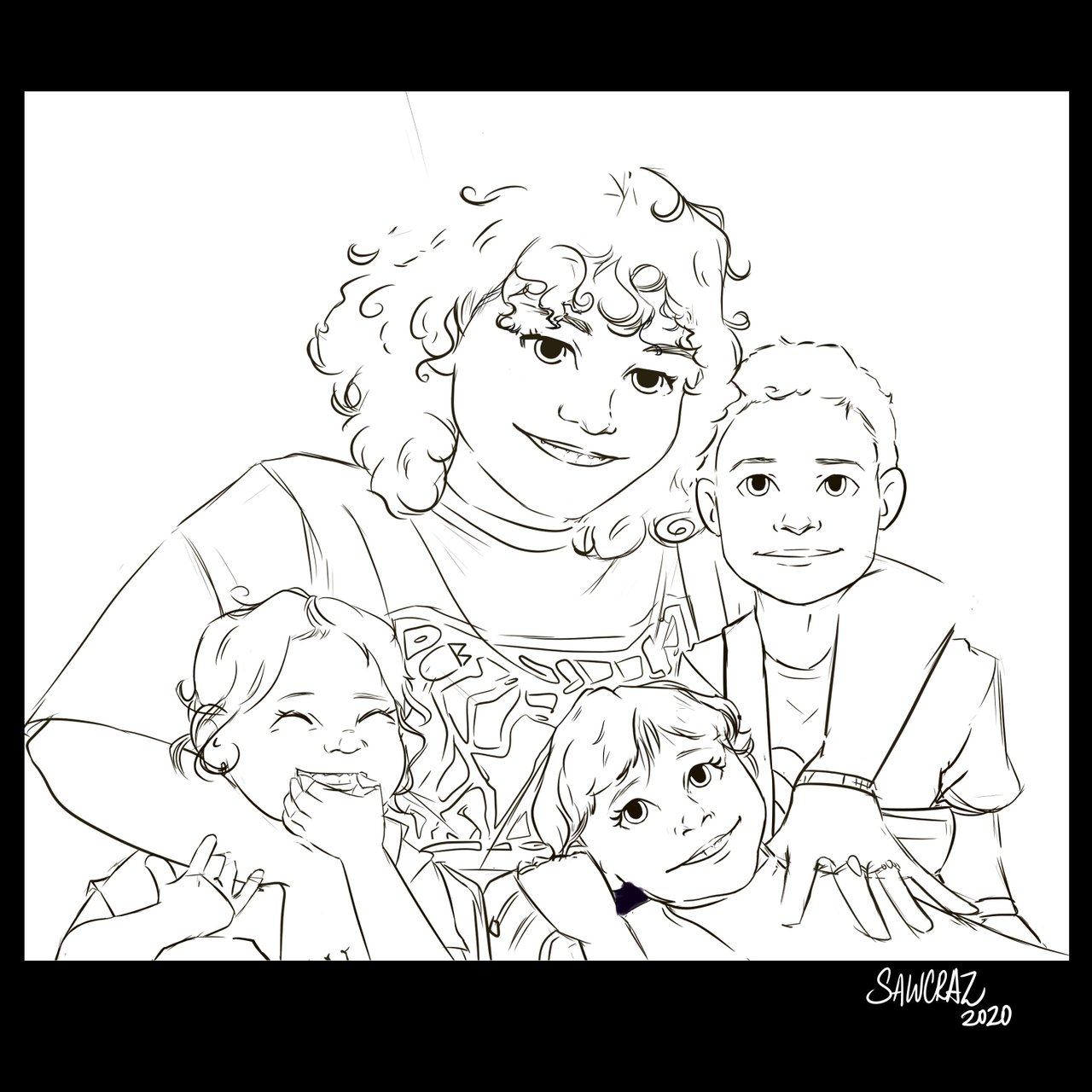 Step 2: Define the lines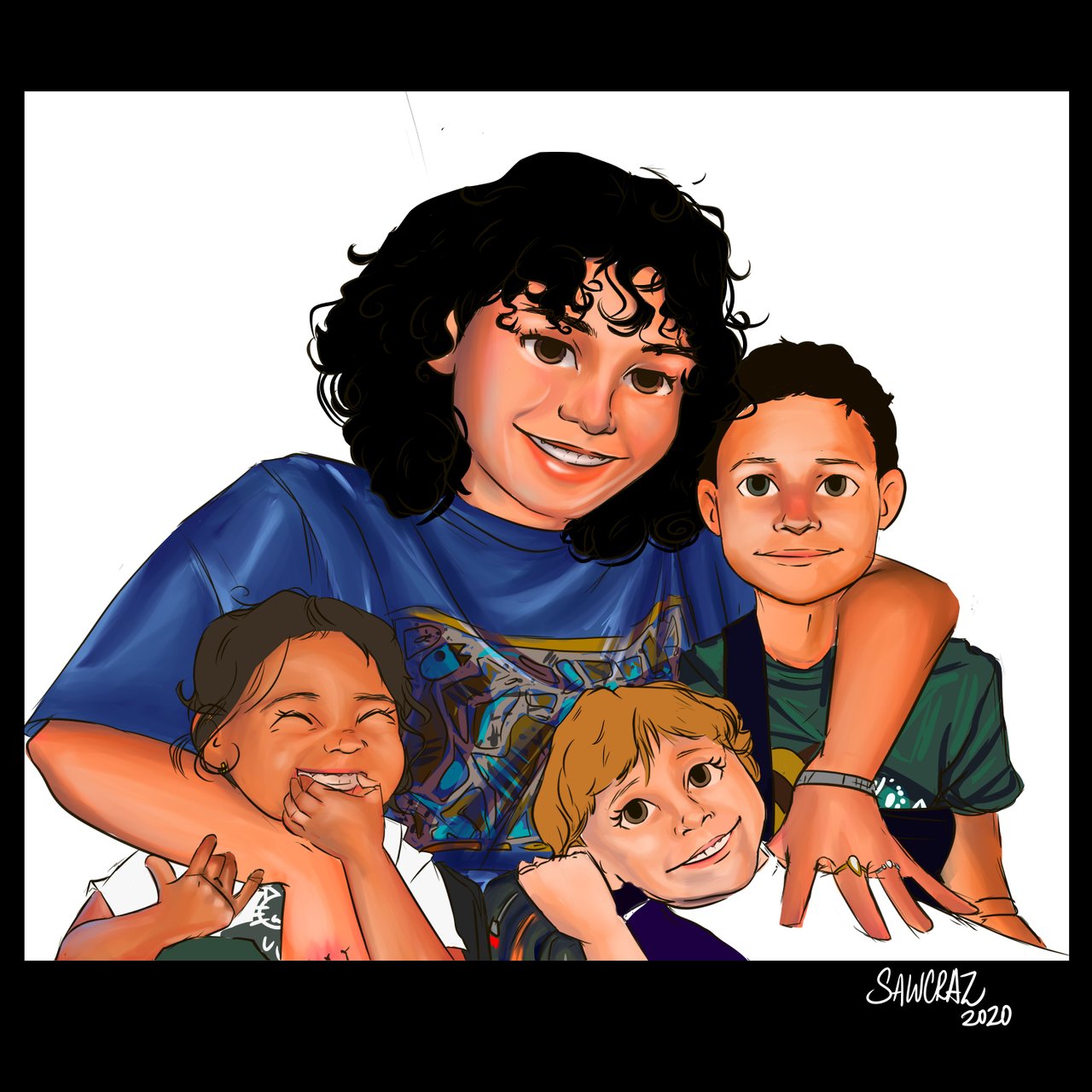 Step 3: Add base color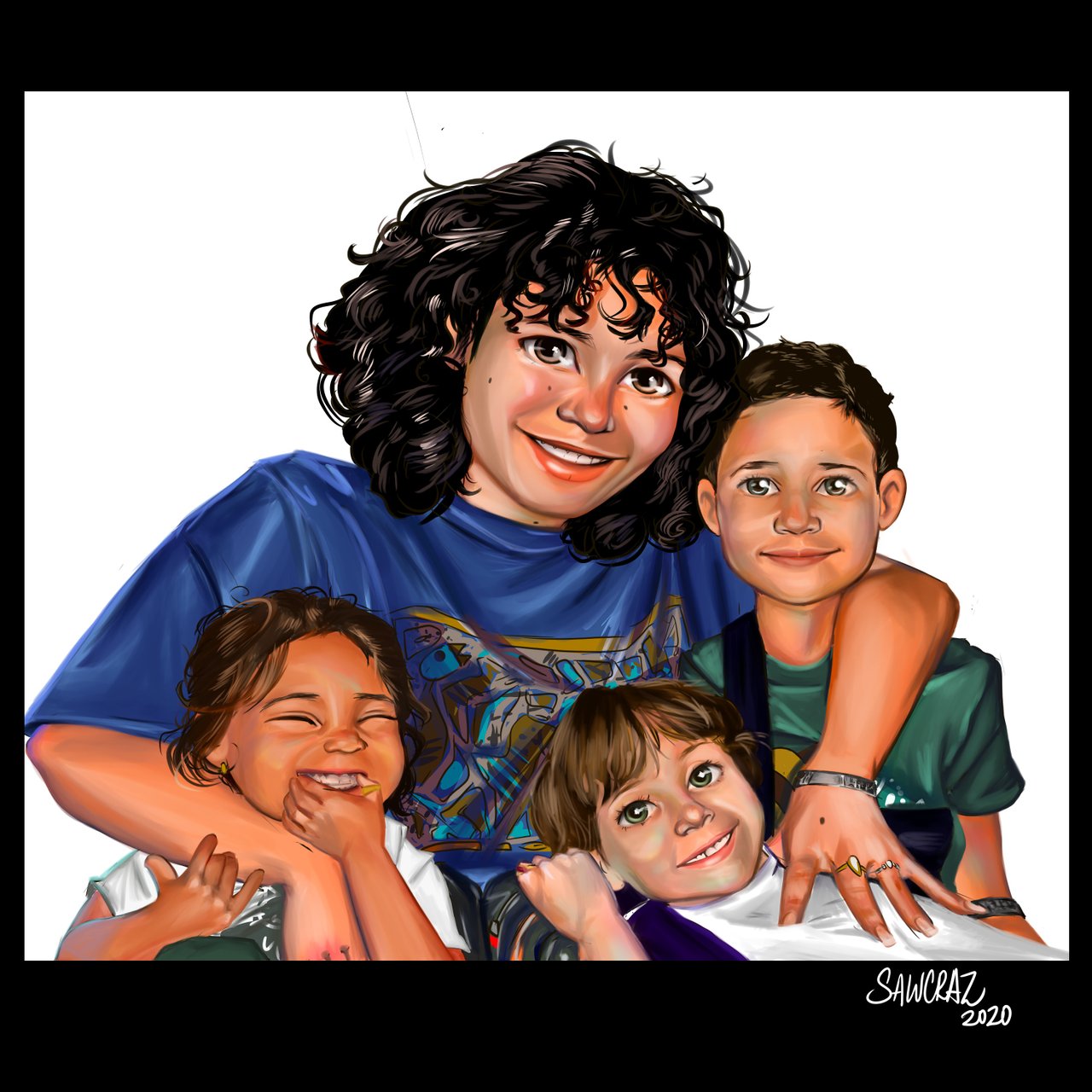 Step 4: Put some details
Yo sé que mi método de dibujo es mucho más lento ya que realizo todo paso por paso (cuando he visto personas que comienzan a pintar directamente sin ninguna guía) pero, también pienso que cada artista pinta como se le haga mas cómodo y ningún tutorial te quitara eso y créanme, yo me he visto muchísimos.

✨✨If you want me to make you a draw, just let me know. I am open for comission without restriction.✨✨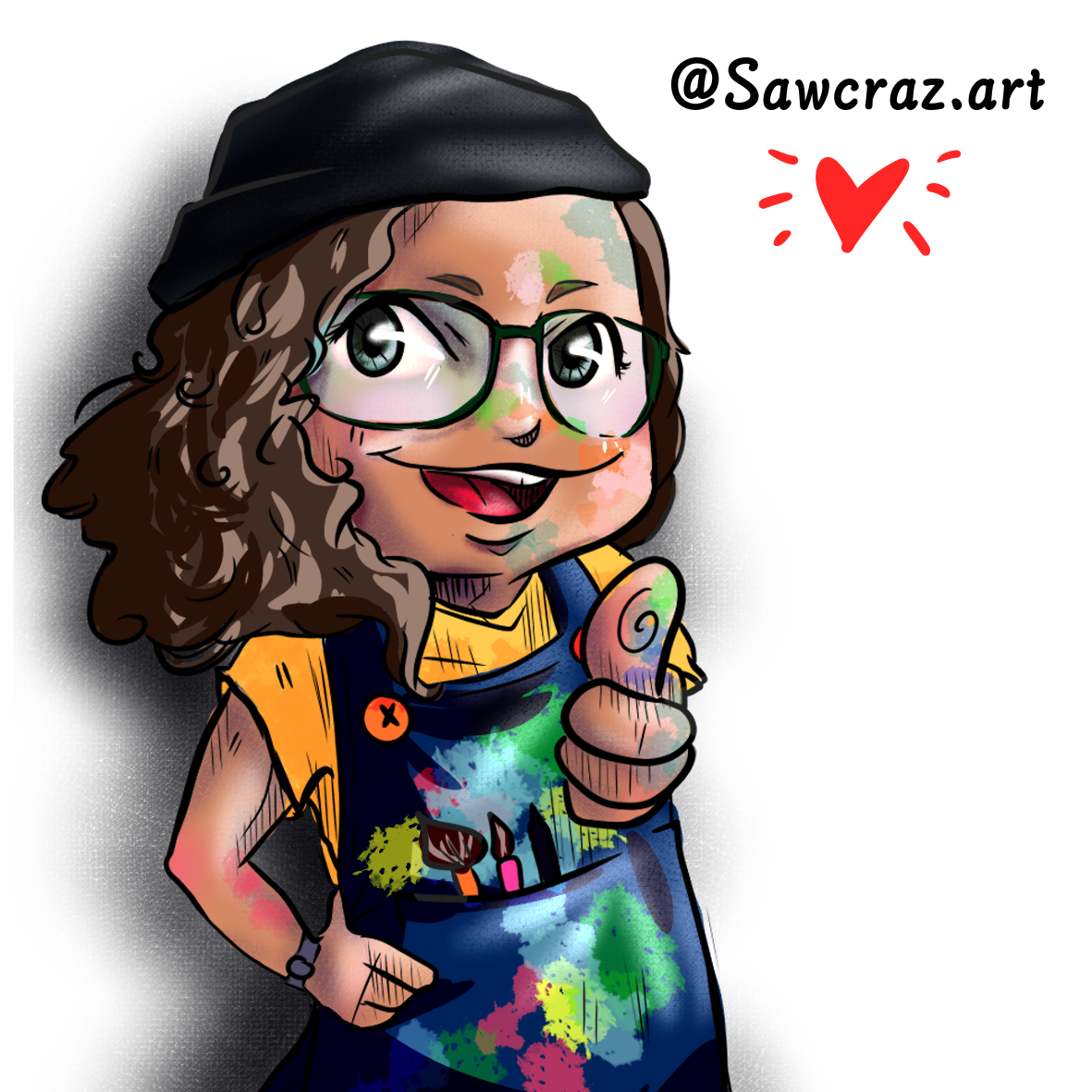 I hope you like it. A hug for everyone and good vibes 💖
Espero les guste. Un abrazo para todos y buena vibra 💖
🍀🍇🍀🍀🍇🍀🍀🍇🍀
Consider to follow our trail on steemauto We thanks all the support.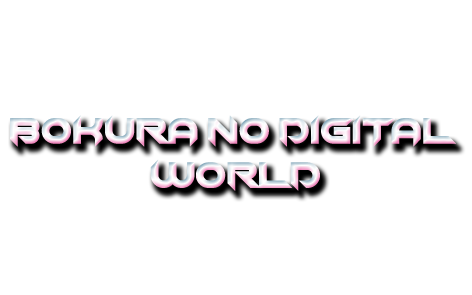 Also, I'm a steemmonsters player, with the same User. If you wanna challenge me, trade or send any spare card.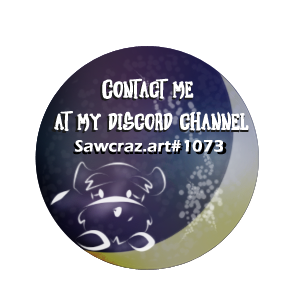 🍀🍇🍀
To all of you artists out here at Steemit! Hello~ If you ever are lost and lonesome, please join Steem Artists at our discord chat

We network with fellow artists here on Steemit and we help each other succeed :)
Come and say hi~ ^ __ ^ BNDW community discord channel