You can't imagine how happy I am with the tablet; This was the first one that was inspired by the photography of a Venezuelan actress Maria Gabriela De Faria, it may not look so much like the original photo of her instagram @thefaria but, I did what I could while trying to get used to looking at the laptop while drawing , I ended up grabbing the thread at about 4 hours, and the remaining 4 hours was much easier.
🌸 🌸 🌸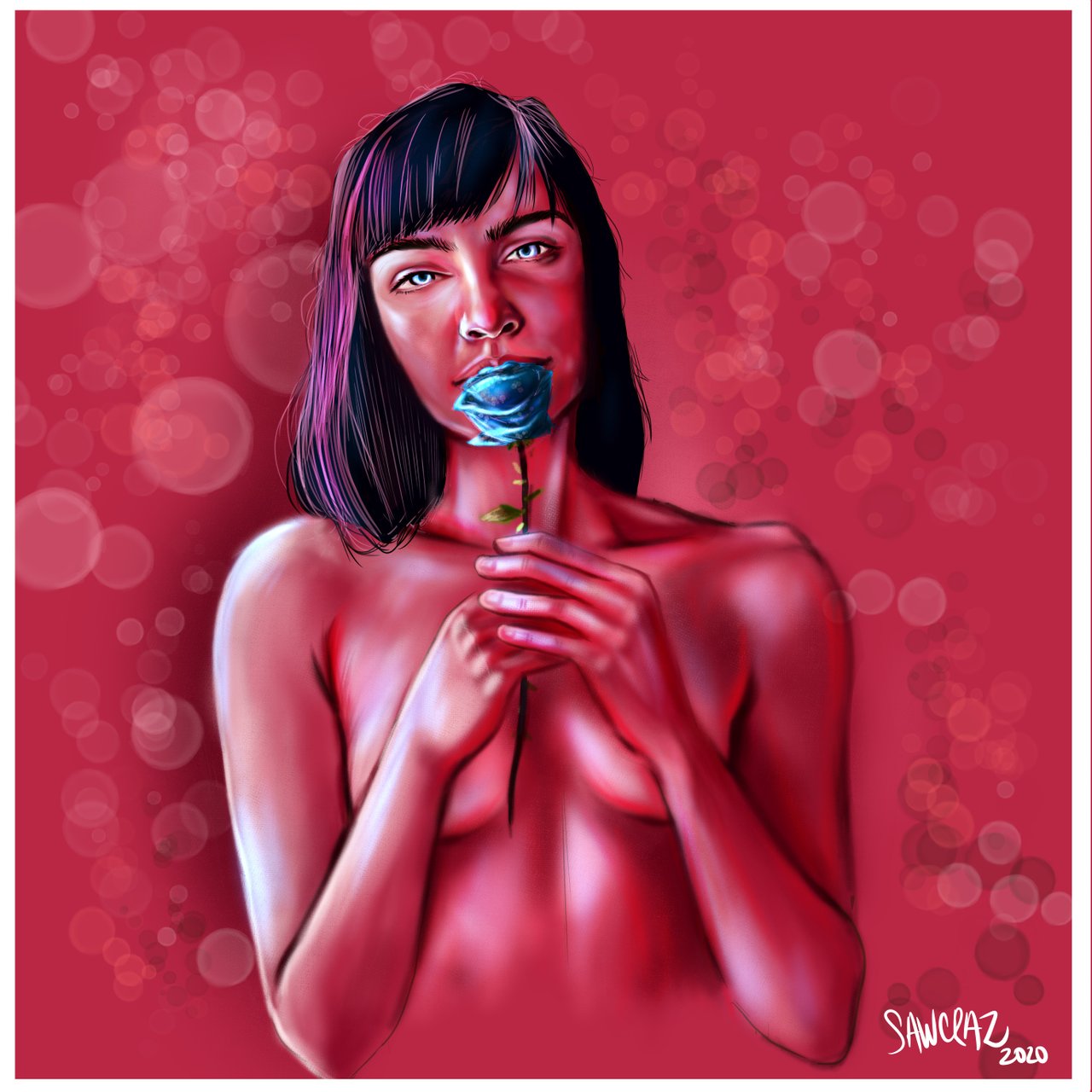 🌸 🌸 🌸
No se imaginan lo feliz que estoy con la tablet,; este fue el primero que salió inspirada en la fotografía de la actriz venezolana Maria Gabriela De Faria, puede que no se parezca tanto a la foto original de su instagram @thefaria pero, hice o que pude mientras me intentaba acostumbrar a mirar la laptop mientras dibujaba, termine agarrándole el hilo como a las 4 horas, ya las otras 4 horas restantes fue mucho más fácil.

🌸SKETCH/BOCETO🌸
The most advantageous thing is that I don't have to spend more on paper to make the sketches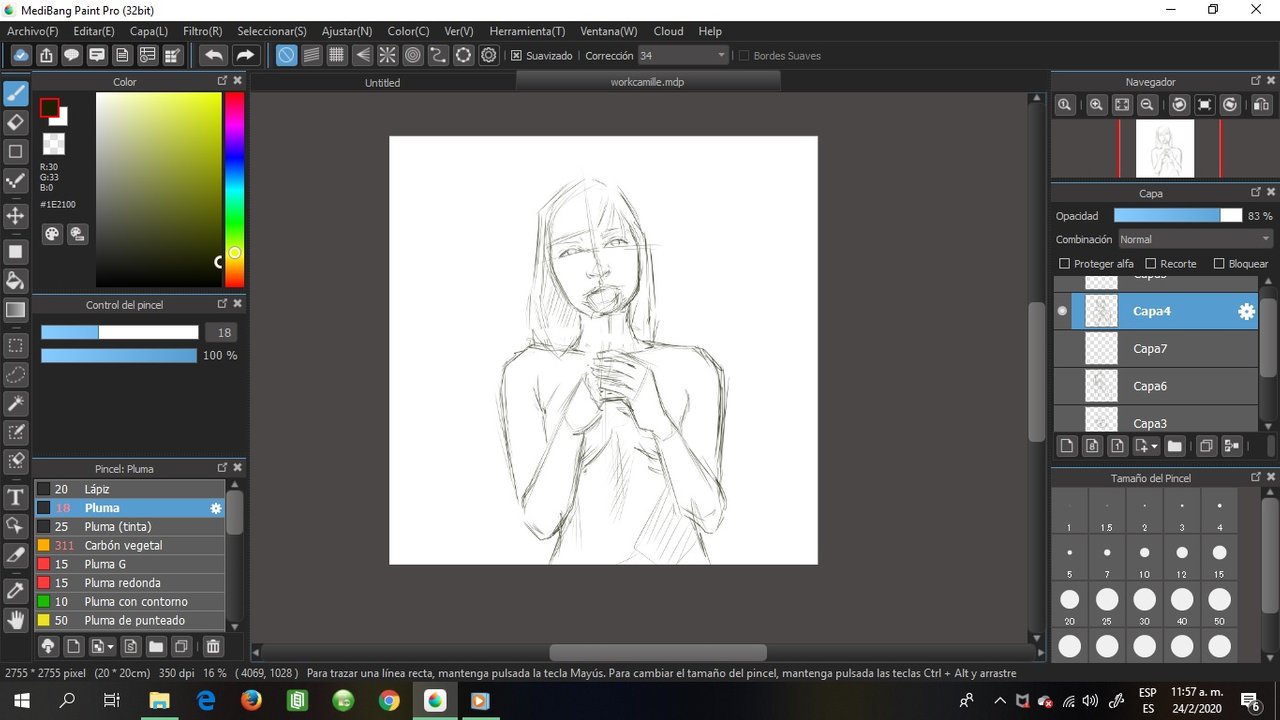 Lo más ventajoso es que no tengo que gastar mas en hojas blancas para hacer los bocetos

🌸PROCESS/PROCESO🌸
I did the drawing monochromatic because the image didn't look pretty with the normal colors hahaha, in the end it was better than expected lol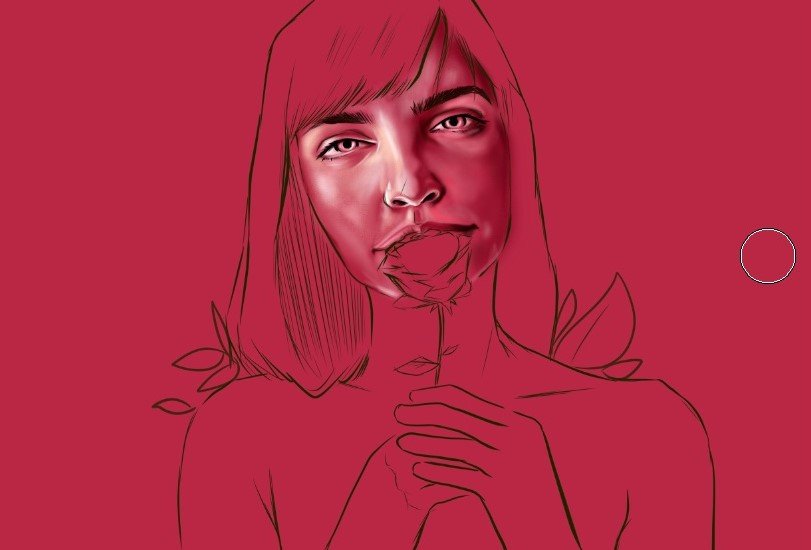 Hice el dibujo monocromático porque no me quería salir bonita la imagen con los colores normales jajaja, al final fue un mejor de lo esperado lol
🌸 🌸 🌸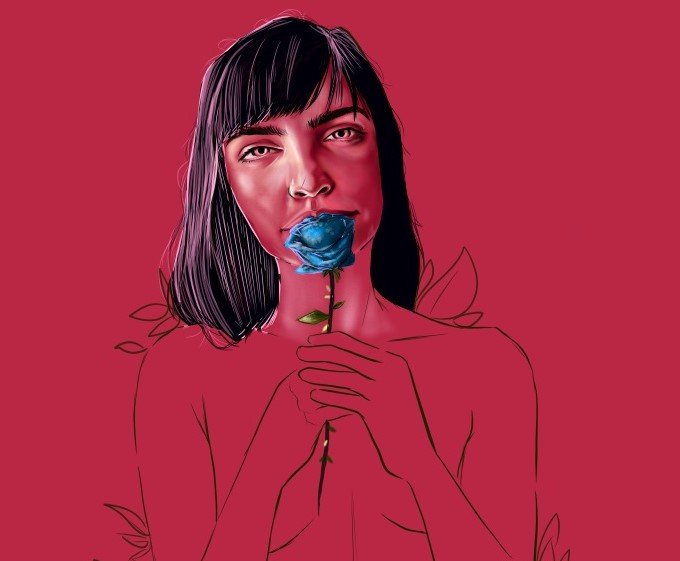 🌸 🌸 🌸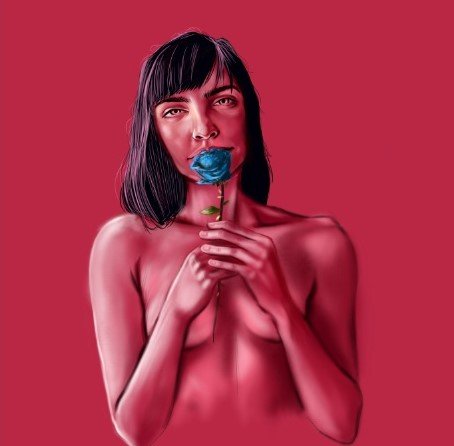 🌸 🌸 🌸
As I saw the image very opaque I added much more luminous tones using blue with a combination of "Sum" and some tones in "overlay" that gave nuances that gave the image a little more life to the picture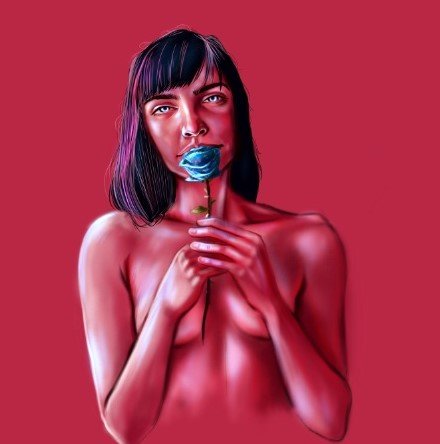 Como veía la imagen muy opaca le agregue tonos mucho mas luminosos utilizando el azul con una combinación en "Suma" y algunos tonos en "superposición" eso le brindo matices que le dieron un poco mas de vida a la imagen

---
Repollo is a Project that Works based on MEMBERSHIPS from the users that delegate SP and/or join the Curation TRAIL. Repollo is supported by 2 steemit witnesses, @cervantes y @upheaver, if you upvote them as Steemit Witness you support better rewards for the members of the community.
---
Repollo es un proyecto que funciona con MEMBRESÍAS de usuarios que delegan y se unen a nuestro TRAIL. Repollo es apoyado por dos Witnesses, @cervantes y @upheaver, si tú votas por ellos como Testigos en Steemit Witness apoyas para seguir entregando mejores recompensas.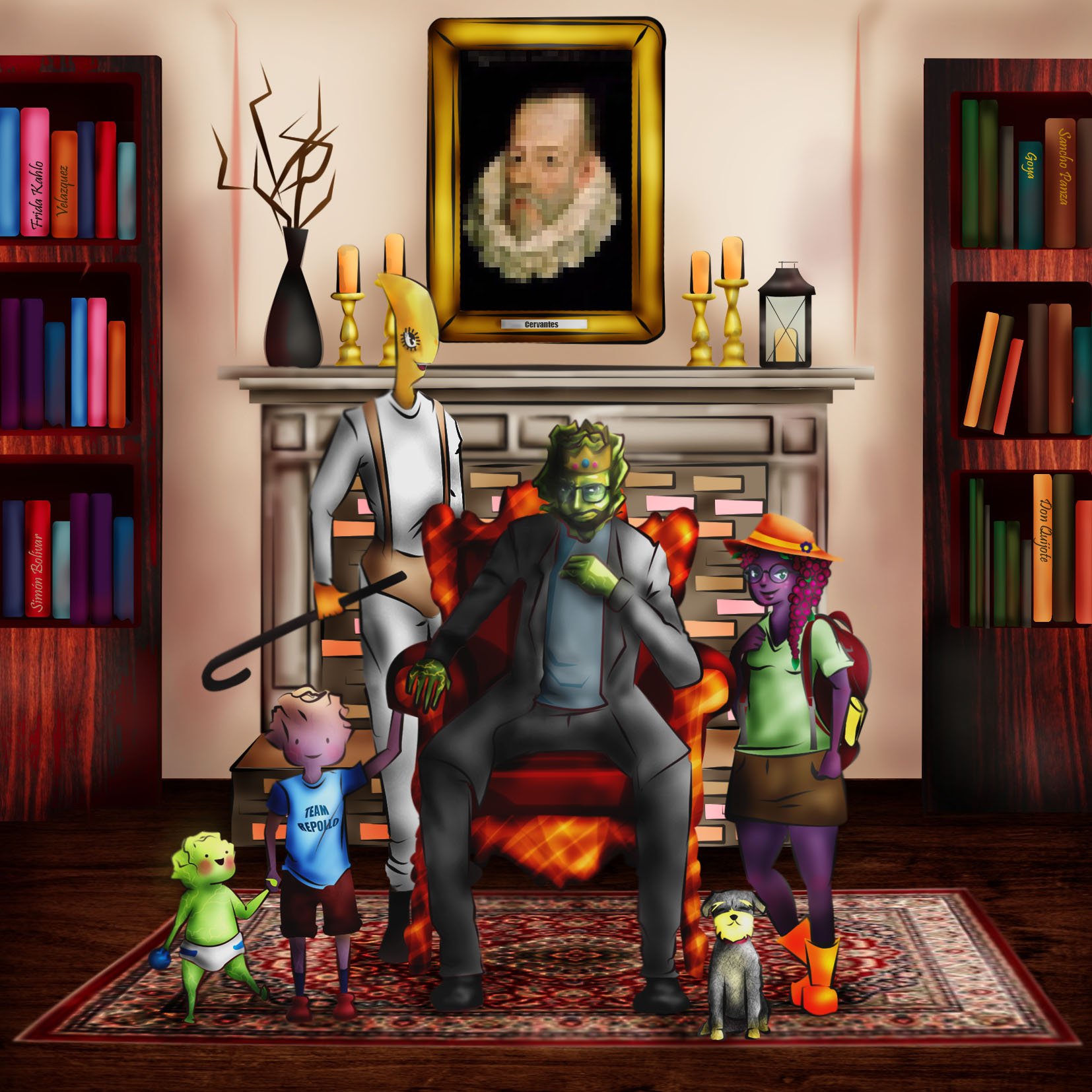 🍀🍇🍀🍀🍇🍀🍀🍇🍀
I hope you like it. A hug for everyone and good vibes 💖
Espero les guste. Un abrazo para todos y buena vibra 💖
🍀🍇🍀🍀🍇🍀🍀🍇🍀
Consider to follow our trail on steemauto We thanks all the support.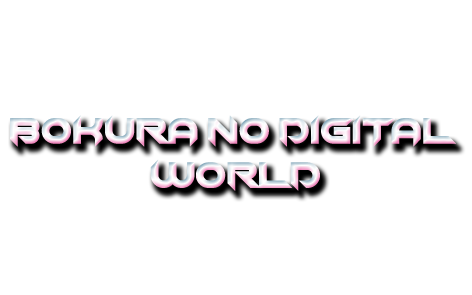 Also, I'm a steemmonsters player, with the same User. If you wanna challenge me, trade or send any spare card.
✨✨If you want me to make you a draw, just let me know. I am open for comission without restriction.✨✨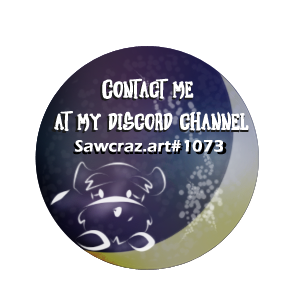 🍀🍇🍀
To all of you artists out here at Steemit! Hello~ If you ever are lost and lonesome, please join Steem Artists at our discord chat

We network with fellow artists here on Steemit and we help each other succeed :)
Come and say hi~ ^ __ ^ BNDW community discord channel