I'm still on the wave of practice, and for these faces I have begun to take the photos of my group of my best friends (there are six so they are several faces and they are very happy to be illustrated hahaha) Another advantage of having the graphic tablet It is how much I have streamlined my work, a portrait that used to take me approximately 8 hours now I do in half the time, being much more productive now. I am experimenting with other styles and other brushes to see how it works for me, while I continue in my search for my own style with which I feel totally satisfied :).
🌸🌸🌸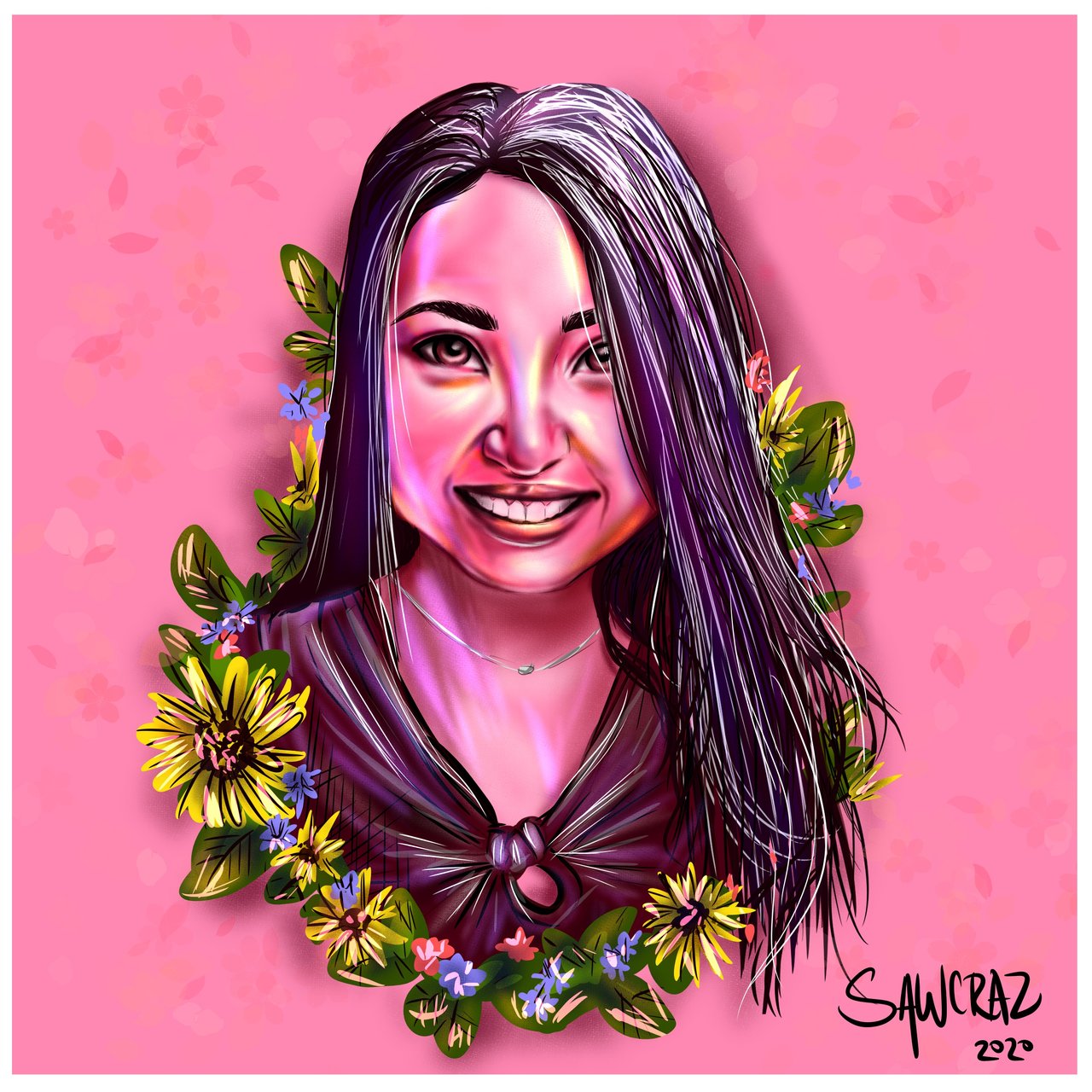 🌸🌸🌸
Sigo en la onda de la práctica, y para estos rostros he comenzado a tomar las fotos de mi grupo de mis mejores amigas (son seis así que son varios rostros y ellas están muy felices de ser ilustradas jajaja) Otra ventaja de tener la tableta gráfica es lo mucho que he agilizado mi trabajo, un retrato que antes me tomaba aproximadamente 8 horas ahora las realizo en la mitad de tiempo, siendo muchísimo más productiva ahora. Estoy experimentando con otros estilos y otros pinceles a ver como me funciona, mientras sigo en mi búsqueda de un estilo propio con el que me sienta totalmente conforme :).

SKETCH/BOCETO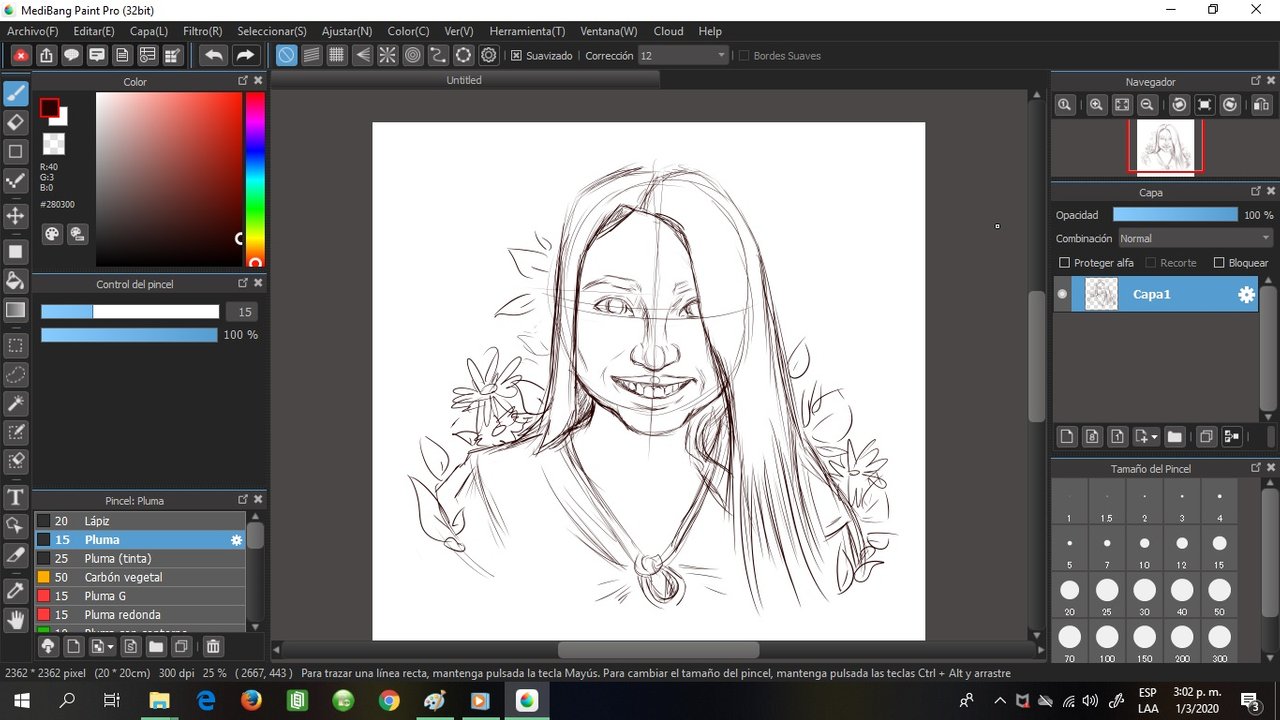 PROCESS/PROCESO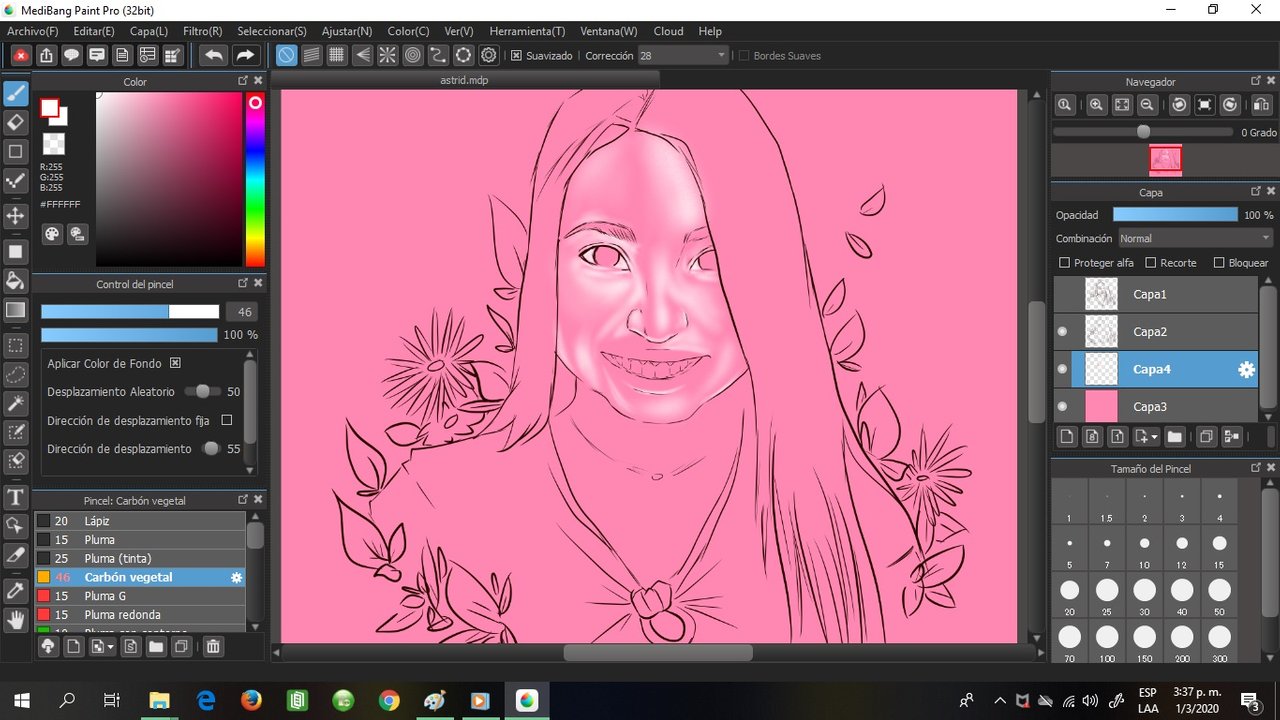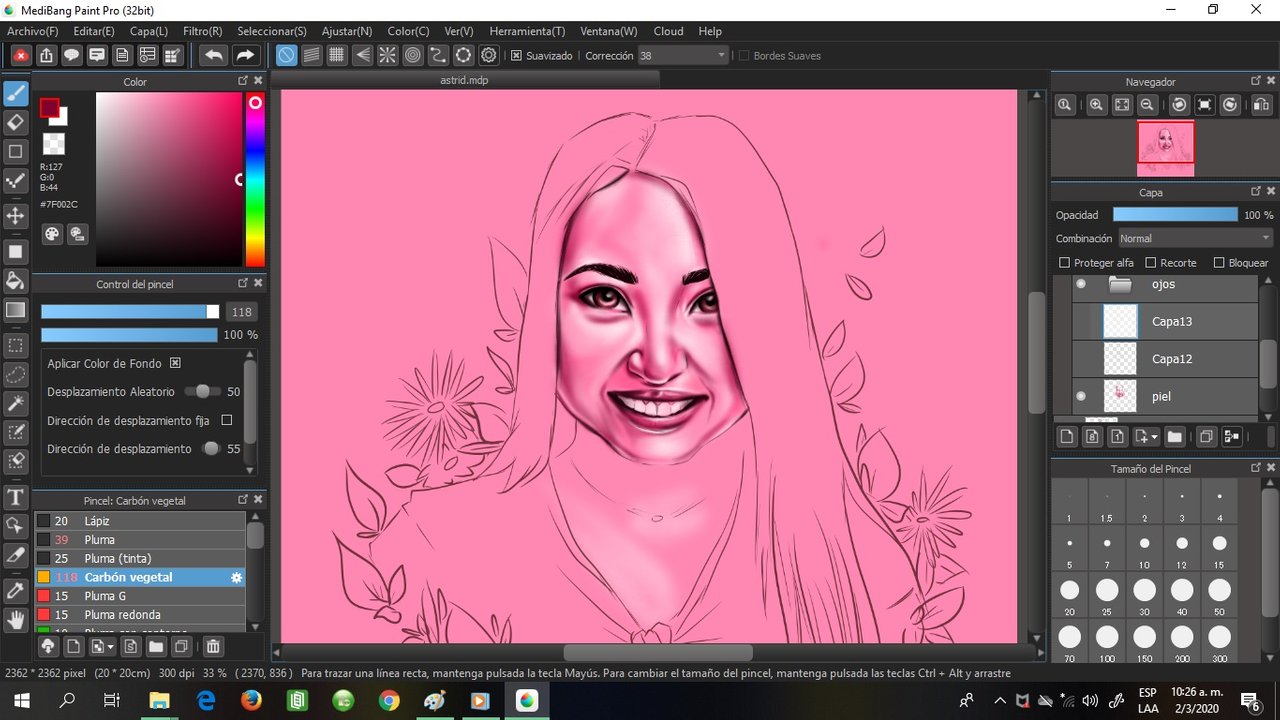 A small plus made in 10 minutes or less of my boyfriend trying to download a Star Wars game on his cellphone lol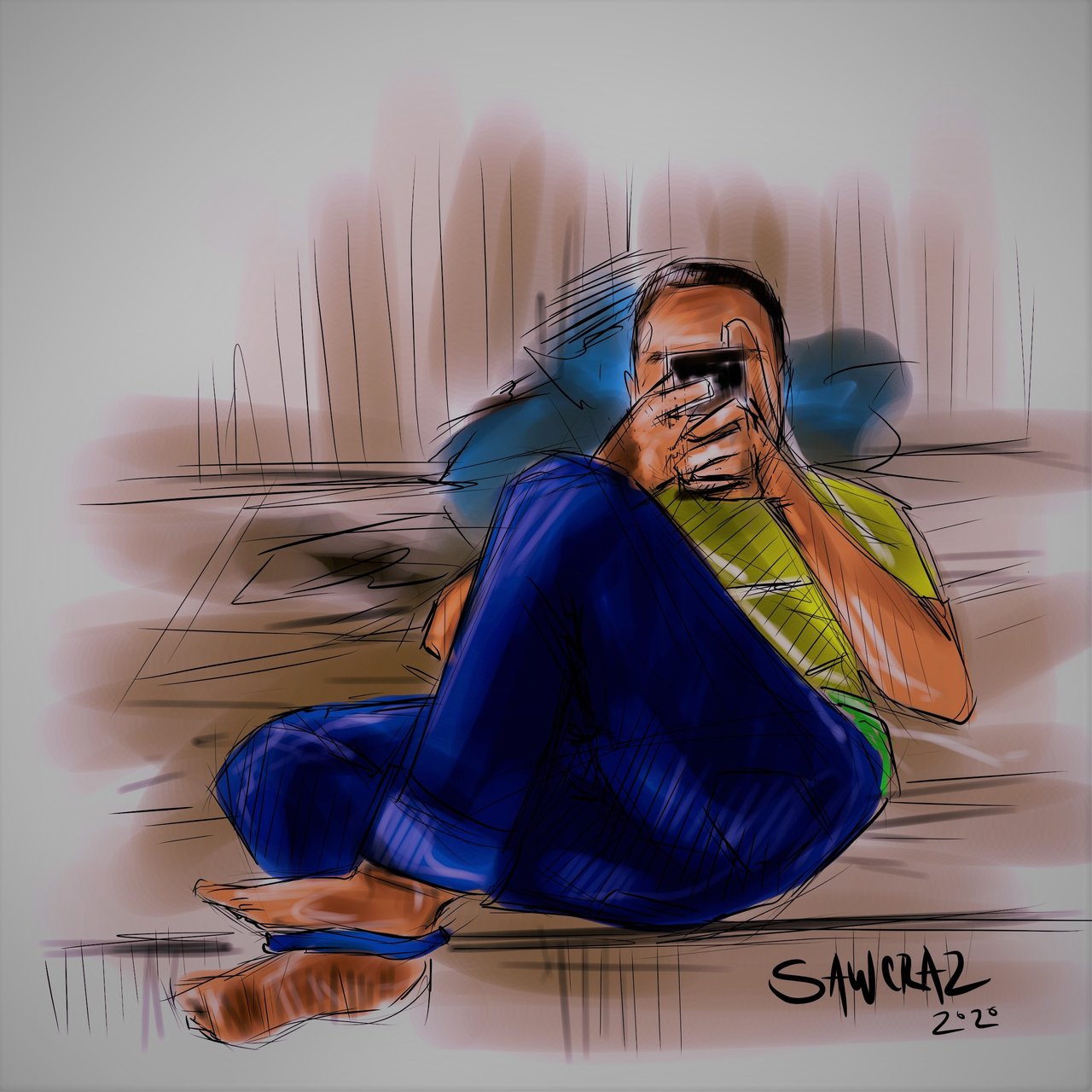 Un pequeño plus hecho en 10 minutos o menos de mi novio intentando descargar un juego de Star Wars en su celular jajaja

---
Repollo is a Project that Works based on MEMBERSHIPS from the users that delegate SP and/or join the Curation TRAIL. Repollo is supported by 2 steemit witnesses, @cervantes y @upheaver, if you upvote them as Steemit Witness you support better rewards for the members of the community.
---
Repollo es un proyecto que funciona con MEMBRESÍAS de usuarios que delegan y se unen a nuestro TRAIL. Repollo es apoyado por dos Witnesses, @cervantes y @upheaver, si tú votas por ellos como Testigos en Steemit Witness apoyas para seguir entregando mejores recompensas.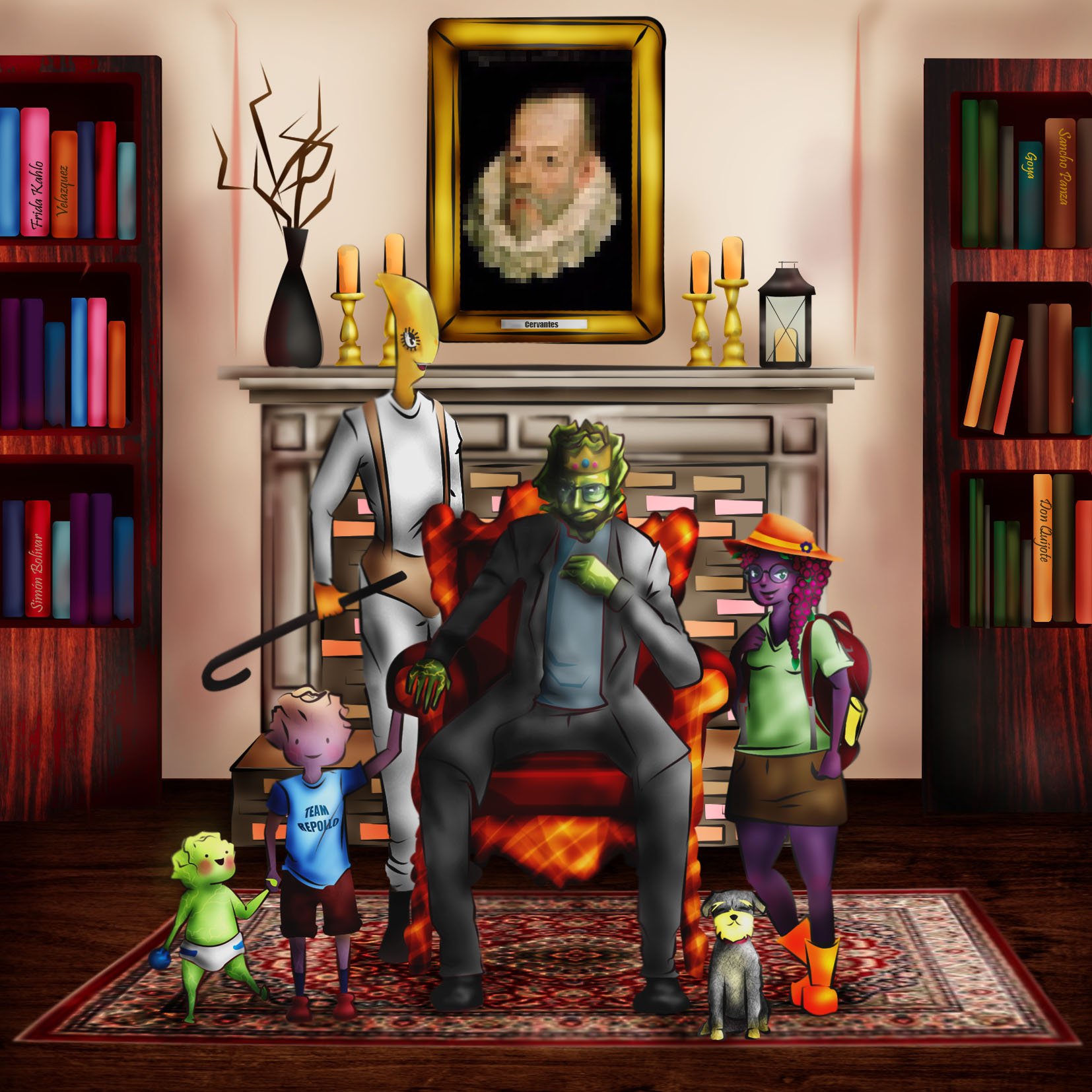 🍀🍇🍀🍀🍇🍀🍀🍇🍀
I hope you like it. A hug for everyone and good vibes 💖
Espero les guste. Un abrazo para todos y buena vibra 💖
🍀🍇🍀🍀🍇🍀🍀🍇🍀
Consider to follow our trail on steemauto We thanks all the support.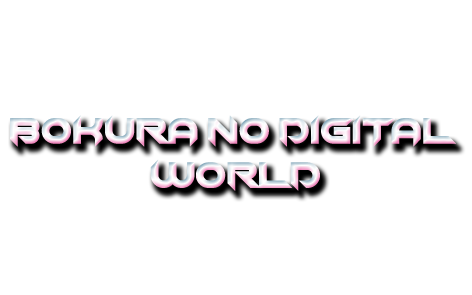 Also, I'm a steemmonsters player, with the same User. If you wanna challenge me, trade or send any spare card.
✨✨If you want me to make you a draw, just let me know. I am open for comission without restriction.✨✨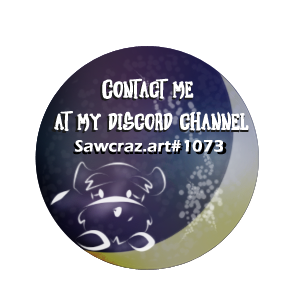 🍀🍇🍀
To all of you artists out here at Steemit! Hello~ If you ever are lost and lonesome, please join Steem Artists at our discord chat

We network with fellow artists here on Steemit and we help each other succeed :)
Come and say hi~ ^ __ ^ BNDW community discord channel