The only thing I will say about this work is that for me, as an artist I did not meet my own expectations, I feel quite frustrated by the fact of not knowing how to make background, so I will set a goal to practice it a lot even though I don't like it, getting that idea out of my head because I'm holding back on myself in terms of the creative process and what I would like to achieve.
P.D: Know I can continue doing other jobs wiii! :')
✴ ✴ ✴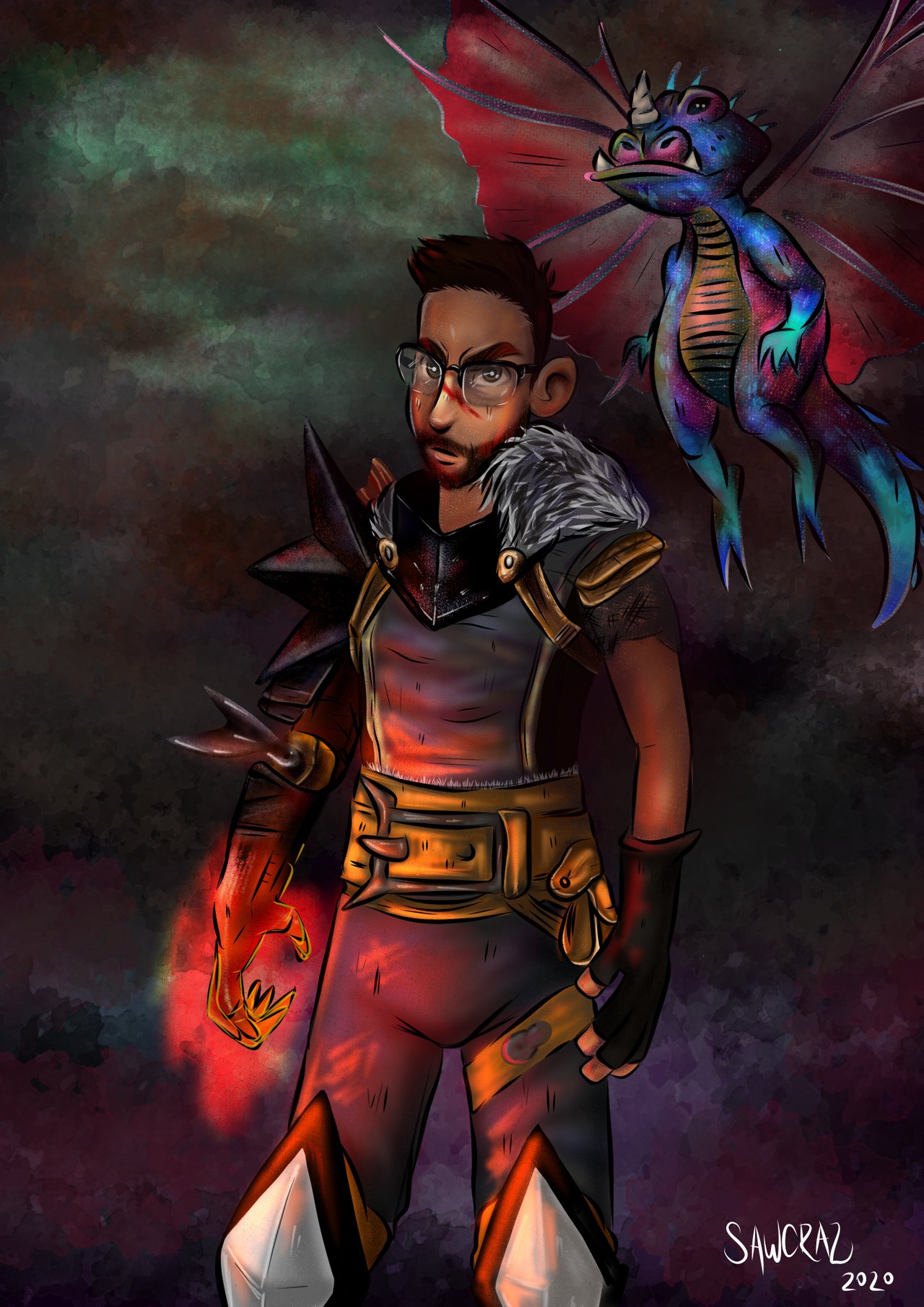 ✴ ✴ ✴
Lo único que diré sobre este trabajo es que para mi, como artista no cumplí con mis propias expectativas, me siento bastante frustrada por el hecho de no saber hacer fondos, así que me pondré como meta practicarlo mucho a pesar de que no me gustan, sacándome esa idea de la cabeza porque me estoy frenando a mi misma en cuanto al proceso creativo y lo que me gustaría lograr.
P.D: Ya puedo seguir haciendo otros trabajos :')

✴SKETCH OF THE LITTLE DRAGON/BOCETO DEL PEQUEÑO DRAGÓN✴
This dragon was born with a reference photo of a flying eagle, added to a small mutated orc with an iguana hahahaha, a very strange thing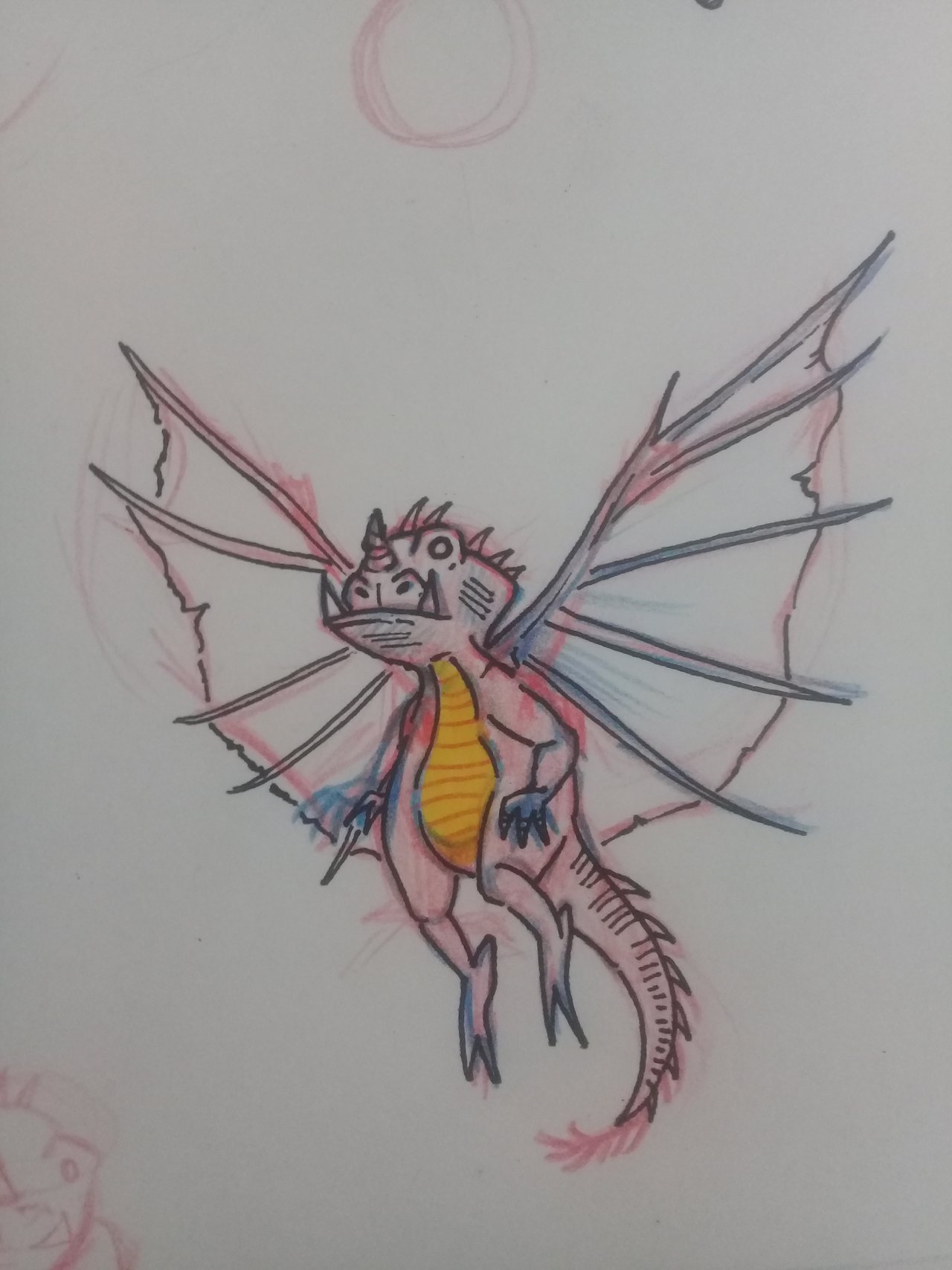 ✴ ✴ ✴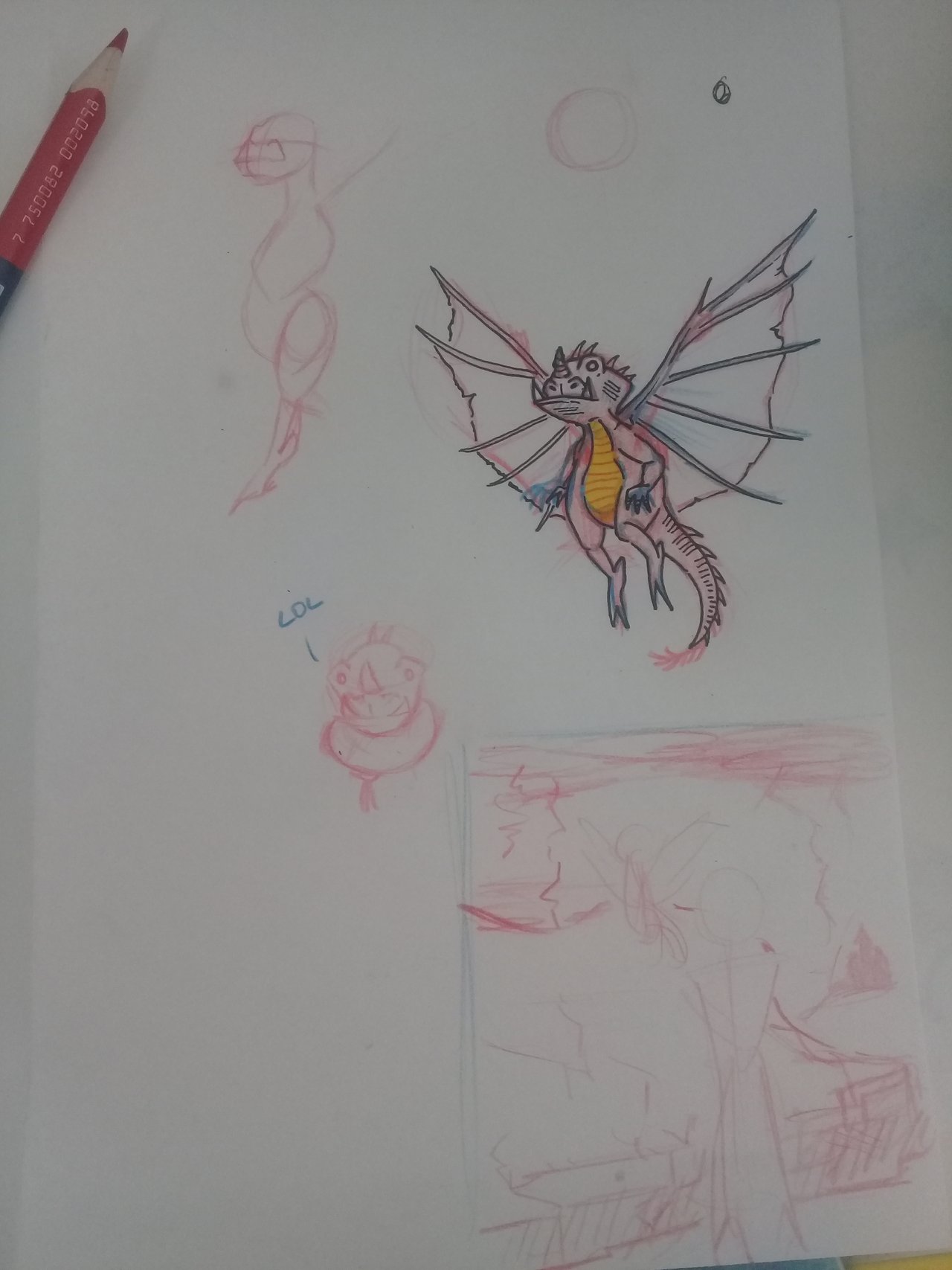 Este dragón nació con una foto de referencia de un águila volando, sumado a un pequeño orco mutado con una iguana jajajajaj, una cosa muy extraña

✴PROCESS/PROCESO✴
Well, it had started being green with yellow, then I changed it to blue, then it was red and all the colors of the rainbow, lol. The wings are made with the pen brush in all the opacity, but, playing with the combination in "overlay" that Medibang gives you similar to that found in photoshop (the option that is below the opacity) I achieved an effect that I didn't even know it exist haha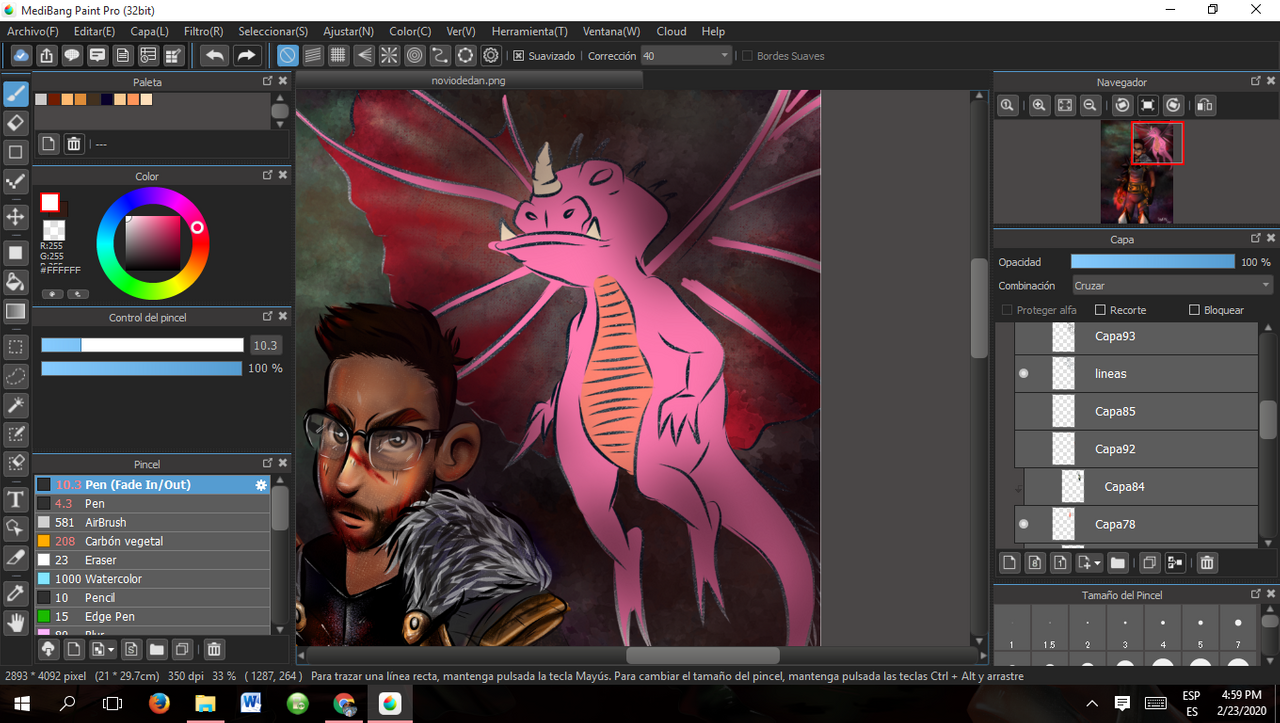 Bueno, había comenzado siendo verde con amarillo, luego lo cambie a azul, luego fue rojo y todos los colores del arco iris, lol. Las alas están hechas con el pincel de pen en toda la opacidad, pero, jugando con la combinación en "superposición" que te brinda el Medibang parecido al que se encuentra en photoshop (la opción que esta debajo de la opacidad) logré un efecto que ni sabia que existía jajaj
✴ ✴ ✴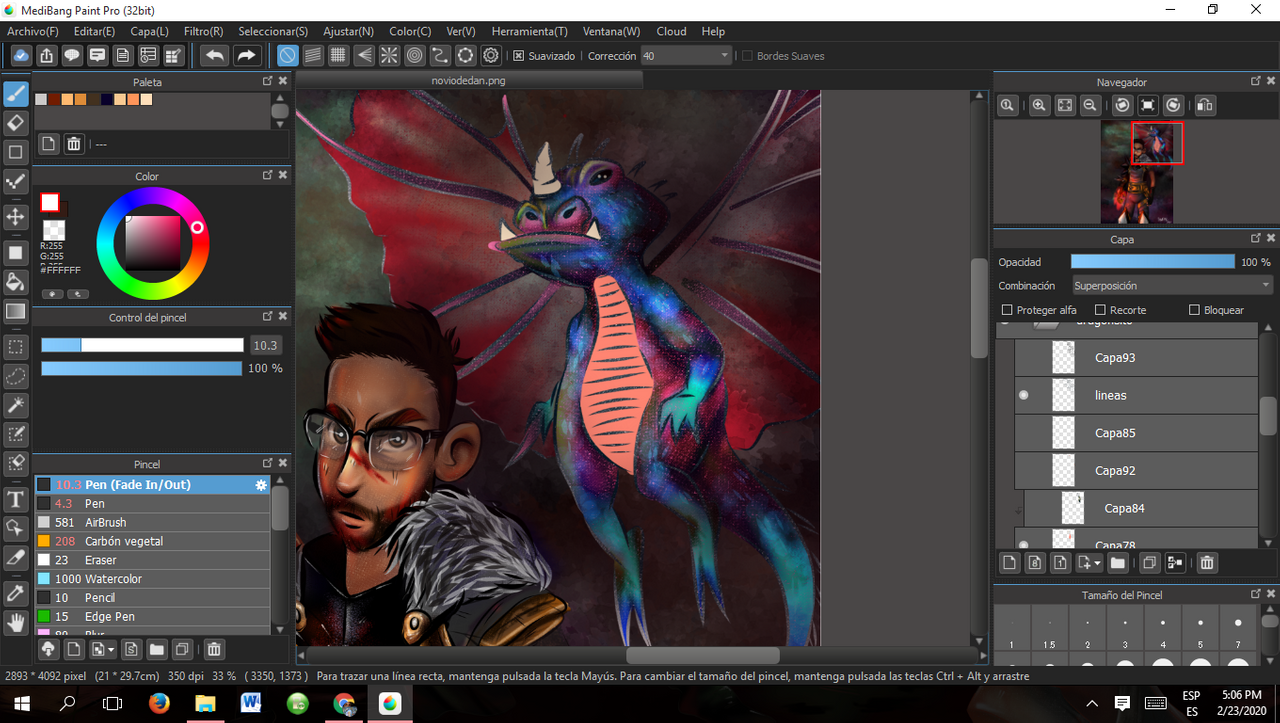 ✴ ✴ ✴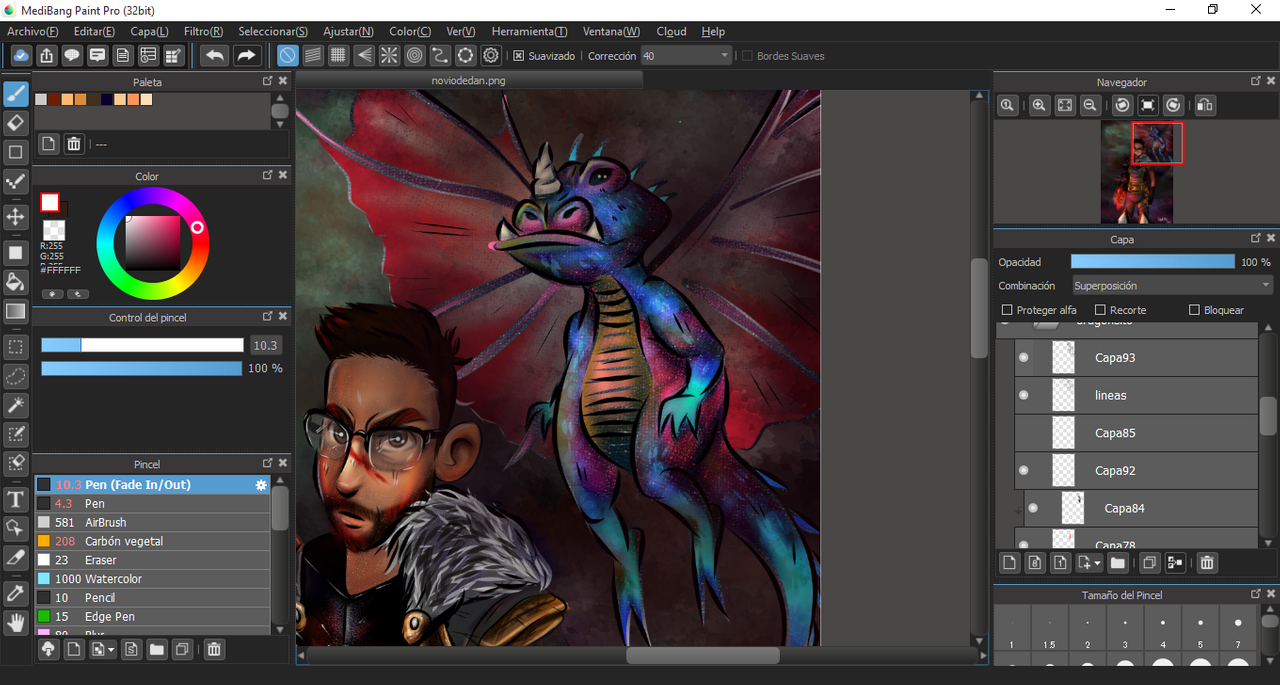 ✴ ✴ ✴
I did the background juxtaposing the colors with the fluffy watercolor brush: D (the only thing I knew how to do lol)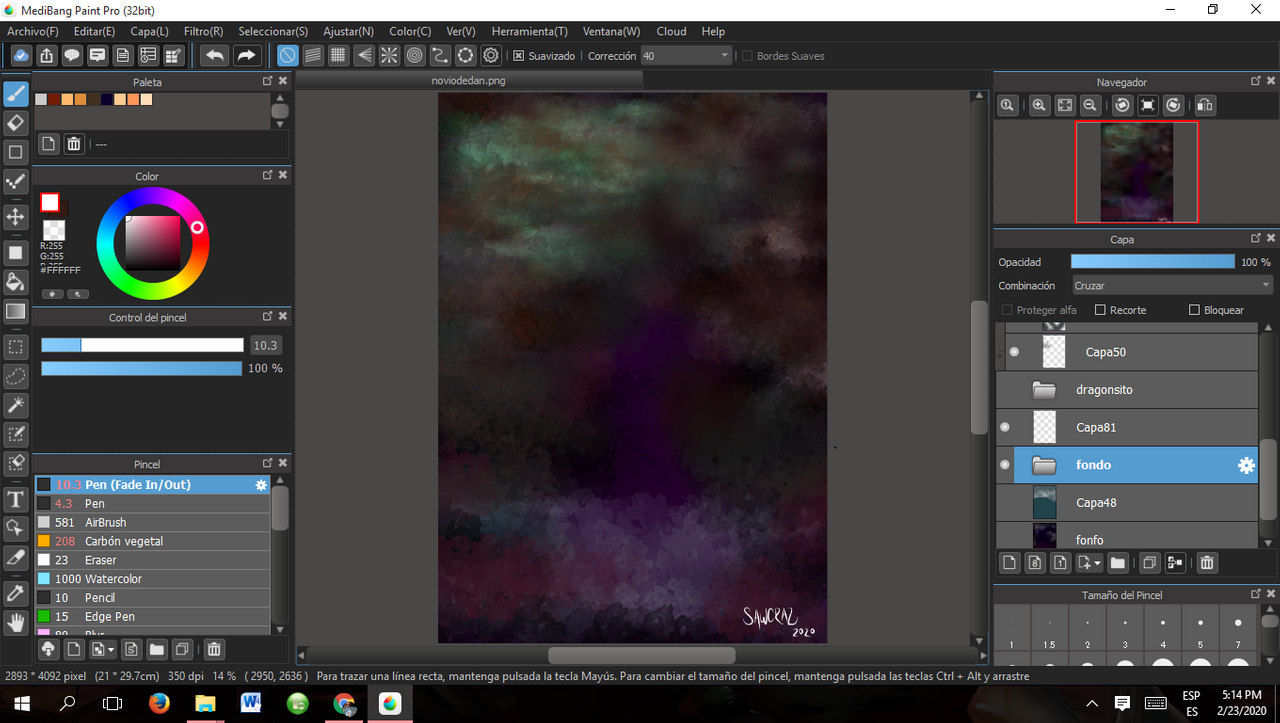 El fondo lo hice yuxtaponiendo los colores con el pincel de acuarela mullida :D (lo único que supe hacer lol)

---
Repollo is a Project that Works based on MEMBERSHIPS from the users that delegate SP and/or join the Curation TRAIL. Repollo is supported by 2 steemit witnesses, @cervantes y @upheaver, if you upvote them as Steemit Witness you support better rewards for the members of the community.
---
Repollo es un proyecto que funciona con MEMBRESÍAS de usuarios que delegan y se unen a nuestro TRAIL. Repollo es apoyado por dos Witnesses, @cervantes y @upheaver, si tú votas por ellos como Testigos en Steemit Witness apoyas para seguir entregando mejores recompensas.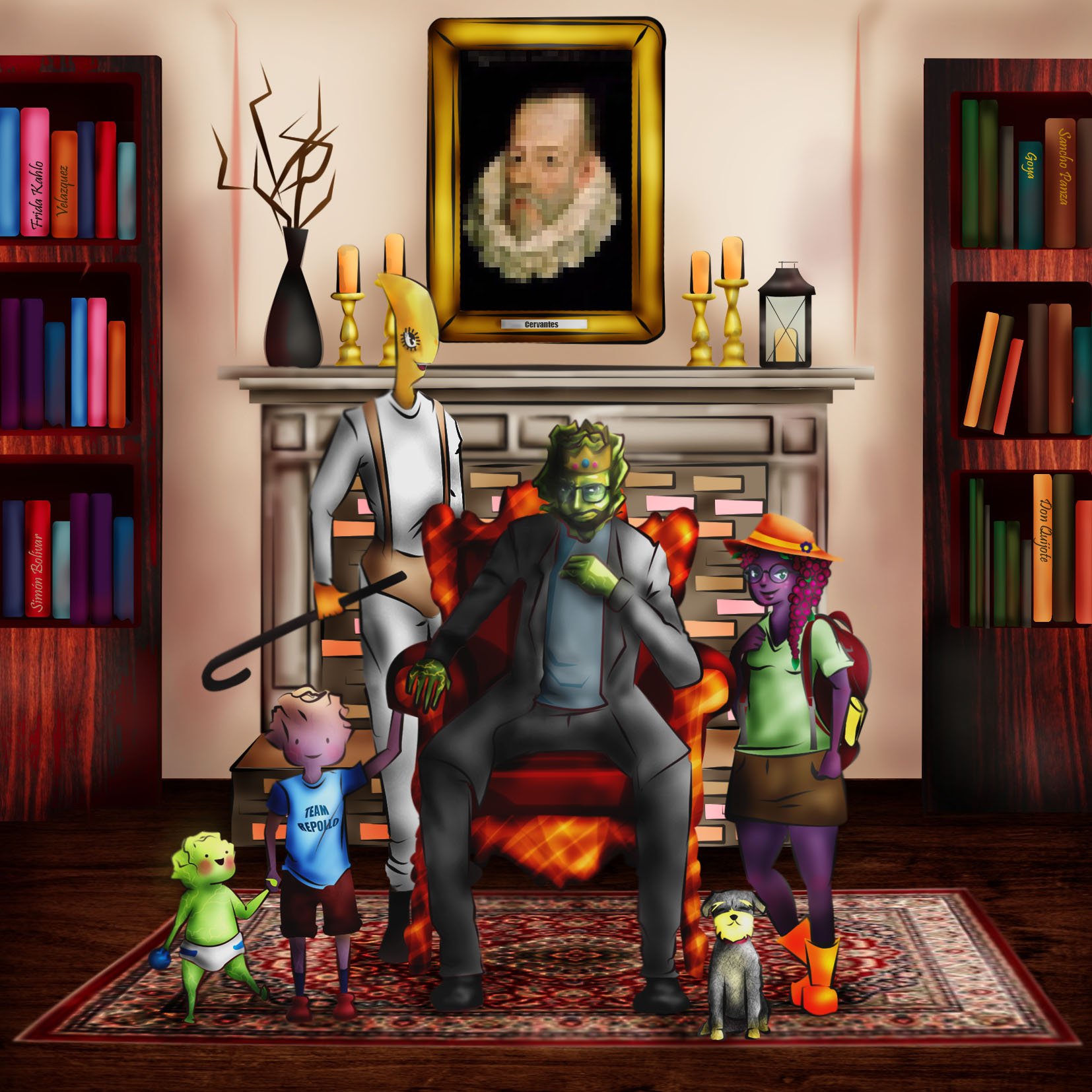 🍀🍇🍀🍀🍇🍀🍀🍇🍀
I hope you like it. A hug for everyone and good vibes 💖
Espero les guste. Un abrazo para todos y buena vibra 💖
🍀🍇🍀🍀🍇🍀🍀🍇🍀
Consider to follow our trail on steemauto We thanks all the support.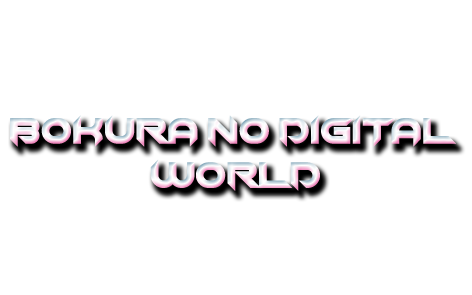 Also, I'm a steemmonsters player, with the same User. If you wanna challenge me, trade or send any spare card.
✨✨If you want me to make you a draw, just let me know. I am open for comission without restriction.✨✨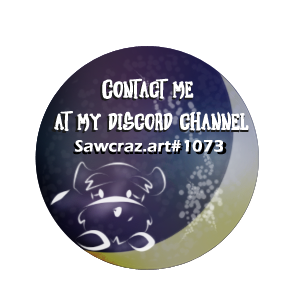 🍀🍇🍀
To all of you artists out here at Steemit! Hello~ If you ever are lost and lonesome, please join Steem Artists at our discord chat

We network with fellow artists here on Steemit and we help each other succeed :)
Come and say hi~ ^ __ ^ BNDW community discord channel