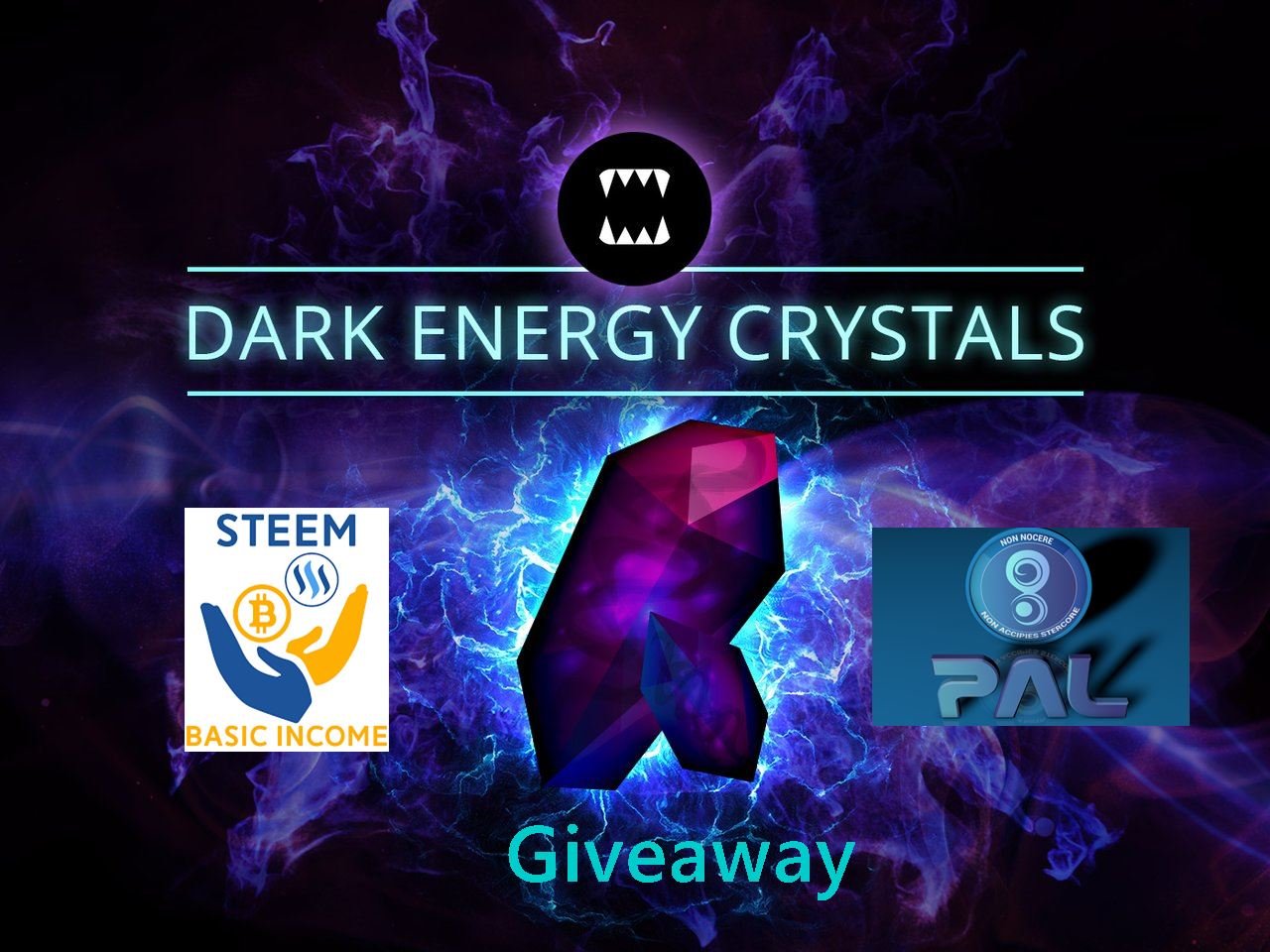 Hello,
You will notice a new format for my giveaway. This is due to a few factors that have happened in the last few weeks. I am going to stop giving away cards until the new set is out. With Beta selling out the card values are going up and after HF22 I get even fewer rewards. I will be doing this format for a while. One other factor is the downvoting of vote buyers. If you look at this post you will see that I did buy a 20 steem upvote from @tipu but @trafalga, @traf, and @raindrop downvoted the post making me lose some steem on that post. They didn't say way or warn me. I know in general they have warned people in general. So if I can do this from time to time to earn a big of extra steem to buy cards. Well then, I can't give away cards. So I will be going to this token format. I hope this doesn't bum you out too much.
Now is time to give away some more prizes. I hope you are all doing well and enjoying your time here. As always I want to first share with you the winners from another giveaway I pick two winners each time. Going forward, You have a chance to win 1 Steem Basic Income, 3 Palnet tokens, or 125 Dark Energy Crystals.
This is a Contest Kings Post. No Upvote, No Follow, and No Resteem are needed to join the giveaway. I will be using the steemify.me comment picker to pick the winners. Please, only one comment or you can't win. Prizes will go out after the post-payout.

Our First Winner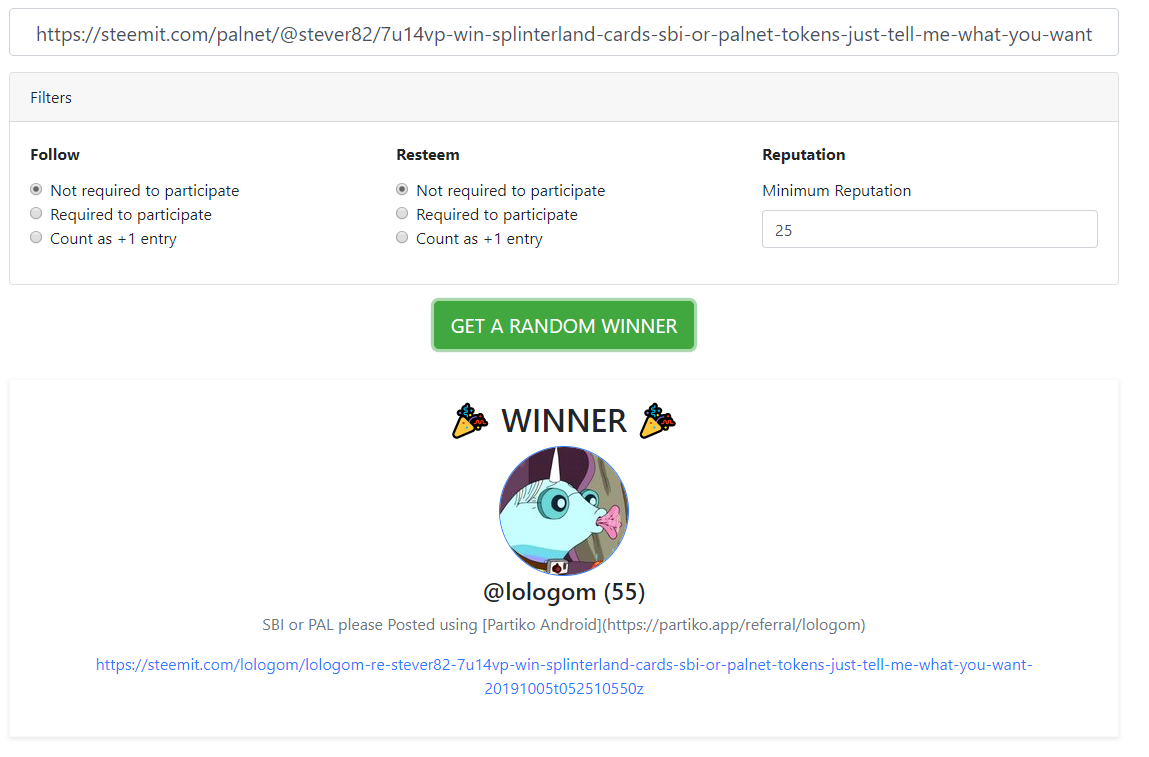 Our Second Winner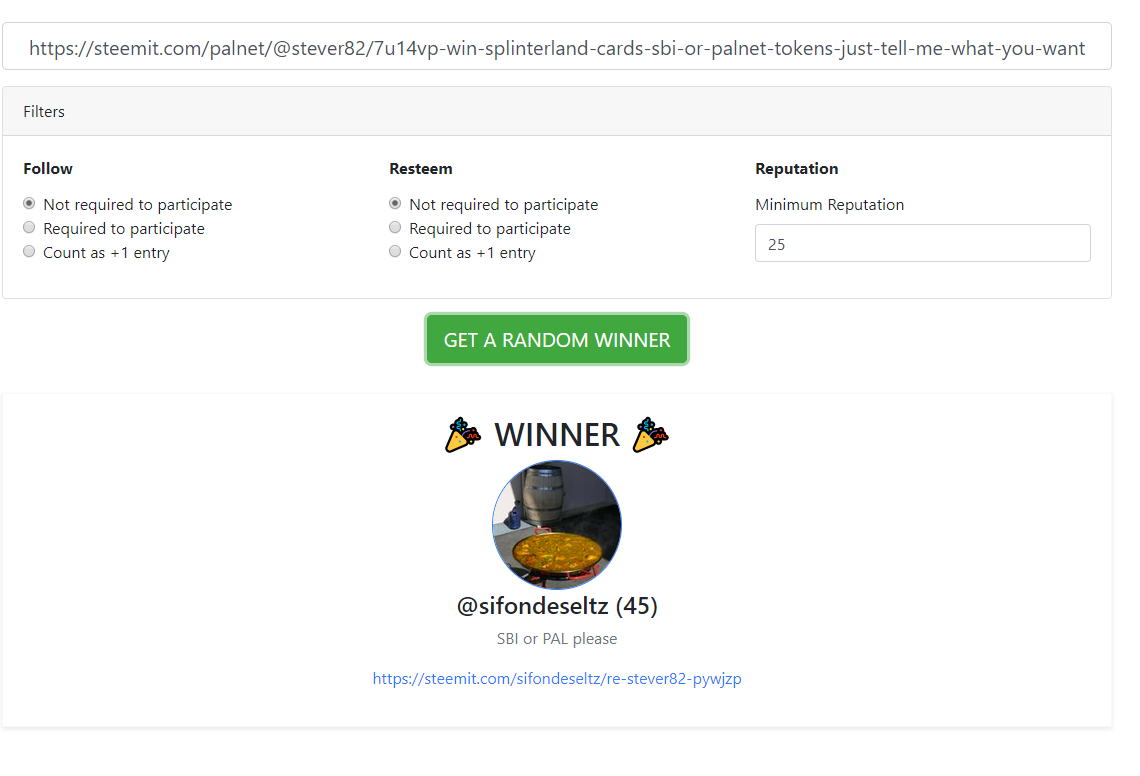 Congrats to @lologom and @sifondeseltz your prizes have been sent.



To enter the giveaway just tell me the two prizes that you prefer to win. The first winner gets their first choice. The second winner will get their first choice unless it was already won. If that happens they win the second choice.
Example "I would like an SBI first and Dec Second" or just "SBI, DEC"

if you don't play splinterlands yet aka steemmonsters and you want to support my giveaways sign up with my link tell me the comment if you do and you will get a few free cards.
I am a member of the ContestKings and CCC so I am always trying to support others here with my giveaways. This is an Invitation to join #ccc for Guaranteed 👍 Daily Income 💵 and Payout 💸 for Newbies (2.0) 🐟 🐜 🐛 in #ccc 👣 and Follow 👣 the Honor Code 🏅 - the Creed (Conditions and Limits Inside) AND the latest update <<< please click to read.