This is not a post about Lambos and exotic locations. I want to delve into something a bit deeper.
We are in a situation where the future of humanity is in our hands. Obviously, this not only applies to Steem but all of the crypto world.
Our present global system is one of scarcity and fear. There are a few powerful figures at the top of the food chain who control everything. Over the past 30 years, this only accelerated. We see the "wealth gap" in the West reaching all time highs. Billions still live in poverty around the world without even the basic necessities to survive.
All this in an age where technological progress is enabling humans to do things which were only in the minds of science fiction writers a couple of decades before.
Whether this was some grand plan or simply the result of the system (and ideologies) we embraced, the results are still the same. The plight of the average person is only getting worse around the world. The financial crisis in 2009 really brought things to a head. Since that time, nothing that was flawed in our system was removed. The "leaders" just glossed over it by creating more debt and then telling us how wonderful everything is.
History shows that all credit induced bubbles end the same way. For some reason, people believe this time will be different. Fortunately, many realize it will not and are issuing warnings.
Of course, this is not a bad thing for those at the top. When economies turn south, that is when they profit. They are not people who are living check-to-check. Instead, they have resources to pick up assets when they become cheap. In other words. our defaults are to their benefit.
In my opinion, the net is being cast wider. They are taking steps to ensure that more people are indebted. The Wall Street entities know exactly what they are doing.
There is hope, however. It is crucial to recall that Bitcoin arose out of the financial crisis a decade ago. Satoshi Nakamoto designed a new form of money as a result of what the bankers were doing. Central banks all over the world manipulate things through their creation of debt. Bitcoin was the first answer to that system.
Having an alternative means we have to do all we can to ensure it remains. This might sound counter intuitive but that means making ourselves very wealthy. We are up against some people who have incredible resources and it is incumbent upon to do the same. Our resources have to grow so as to attract others.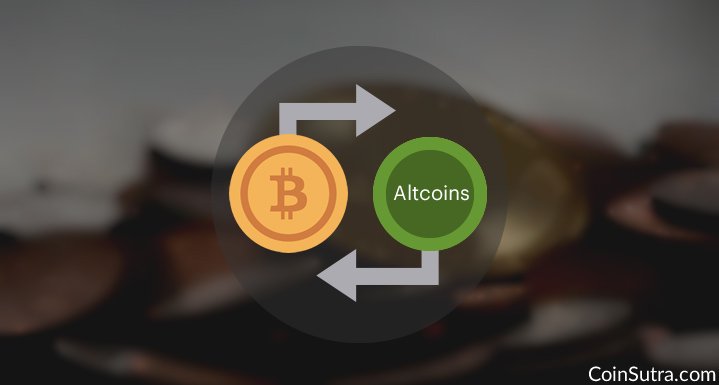 Source
What does this all mean?
In my opinion, it means making cryptocurrency the central part of our transactions. Steem, along with some others, offers a wonderful opportunity to do this.
I mentioned in a video I put together yesterday the idea of crypto-to-crypto. This is something we need to focus upon. Up until this point, we saw most everything discussed dealing with fiat-to-crypto. People mention how more exchanges are needed to convert from fiat into cryptocurrency. Still others discuss the idea of taking crypto back into fiat to pay bills. All of this is true and still required. Our system is still fiat based.
However, the development that is taking place here is built around crypto. We need to keep expanding that and using it as a funding mechanism. On Steem, it all starts with our support. As our stand behind a project, we help it to grow. Community is a big aspect of crypto, on both the micro and macro levels. It is up to each of us to post in as many different places as we can. Personally, I try to use as many applications on a daily basis as I can squeeze in. This helps the entire ecosystem.
Of course, it also helps my wallets. And that is the point.
When one is earning many different currencies, wealth grows. Perhaps the amounts in fiat will not go up since that is based upon market forces that are outside the control of this ecosystem. Nevertheless, in terms of what is taking place on here, the entire system is expanding. At some point, I am confident it will translate in the markets. This is where we just need some patience. The crypto Winter is not completely thawed out.
As accounts grow, more can be done. We have larger upvote values which can help either projects or individuals. There is also the possibility to delegate to projects one believes in. Yesterday, I wrote a post about delegating PAL tokens to @actifit in an effort to help spread out those tokens since that app upvotes all the users who meet the minimum criteria. From my observation, this tends to be smaller accounts.
The recent development of stacking rewards is only going to help the entire ecosystem. As we have more applications to utilize and communities for around them, the value of the whole grows. This means our individual holdings keep growing.
Most of us are aware of how markets are. They ebb and flow. At times, some items are pumped, meaning one can cash in for a high reward. It is this principle that is now changing. Before, a gain could be pulled out in fiat and used elsewhere. Now, we are seeing the ability to take that, leave it in crypto, and turn it towards another project.
Certainly, there are many who depend upon their earnings to survive here. That is a good thing to. I am glad we can offer this option to people. However, for many, we are the trailblazers. It is our delegation, no matter what the size, that is needed. Delegation is an essential part of the upvote economy. It is a way to generate rewards that can used to further enhance the ecosystem.
Having a large stake in a project is not a negative. Many want to attack and look on with envy. The simple fact is early adopters provide a valuable service. In fact, often times, without them, projects fail. Whether it is delegating, using the application, or being a part of the team that works on it, the success is a community drive. Nobody can do it alone.
So what are we doing with our rewards? What other projects did we find to direct some of our resources towards? Do we take a portion of our payouts and convert them to another currency. Remember, staking up that currency could help out that project too. As we saw with PAL, a new project, tokens are now eligible to be delegated. This can help the upvotes of many applications to reward themselves and their user bases. It was only a couple weeks ago that this only applied to SP.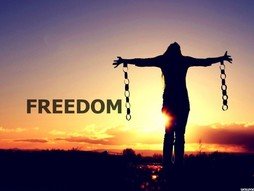 Source
With opportunity comes responsibility. We are all fortunate to be involved in cryptocurrency at this time. The potential is growing each week and the opportunities presented are expanding. It is up to us to take advantage of this in an effort to make it a success. This might sound over the top but the freedom of humanity is at stake.
We know it is highly unlikely the trend we see in our present system reverses course. The next economic collapse will see the assets of the world end up in fewer hands. This is what the economic model is designed to do. Without an alternative, people are cooked.
It is here that the foundation of an alternative system is being developed.
Those who are at the top of the present food chain are there for a simple reason: While the rest of us are just trying to get by, they are using excess capital to further develop their system.
What this means is they are enriching themselves while growing the pie they control. A select few are fortunate enough to enter the circle through major innovations but, for the most part, it is a closed group.
On here, the situation is different. This is totally open for anyone to join and participate. Each person is able to get active and do all possible to grow his or her holdings. Applied properly, this can only help things moving forward. As the opportunities present themselves, using these resources will help both our own wealth and that of the ecosystem.
The key to all of this is the use case of different applications. As we develop things that people use, that translates to value. By applying token economics to it, we are able to generate a system which can, ultimately, be self funding.
Just like central banks, we can create money out of thin air (that should tell you about money). The difference is what we develop is not debt. Nobody is enslaved or obligated for future payments when we issue our tokens. This is a radical difference from the present state of fiat.
Consider these ideas as you go through you Steem day. We are involved in something a lot bigger than just earning some extra money. This is evident by the reaction of the establishment. Cryptocurrency scares them because it makes their system obsolete. It is why they backlash is so strong.
We all need to stop thinking about fiat as much as we can. There is enough activity taking place which is starting to enable crypto-to-crypto moves which can enrich the entire planet.
It is up to us to keep forging ahead.
---
If you found this article informative, please give an upvote and resteem.