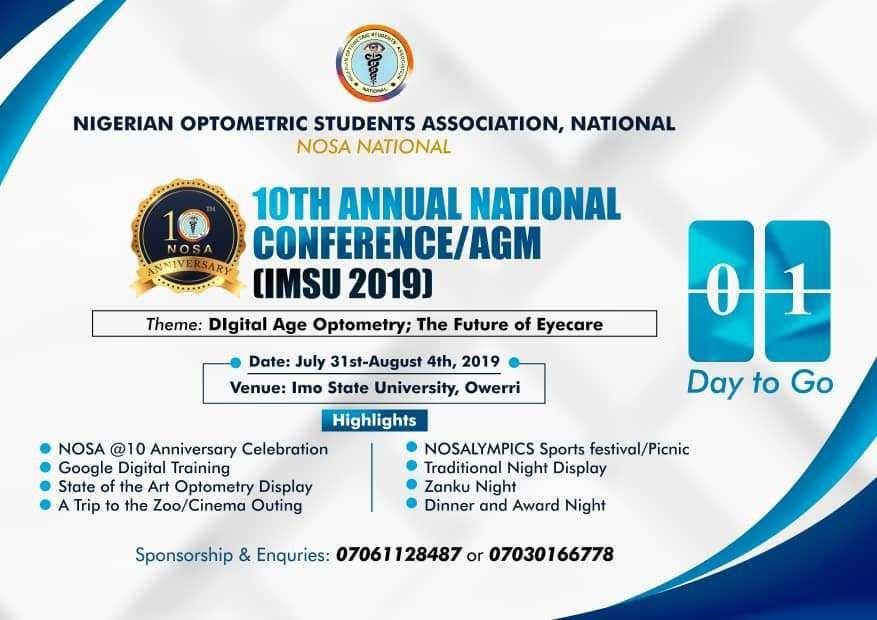 The Nigerian optometry student association conference held on the 31st of July 2019 and I was privileged to attend, last year the conference was hosted by the abia state university and this year the conference was hosted by the IMO state university.
There are about 7 optometry schools in Nigeria;
university of Benin
abia state university uturu
IMO state university Owerri
federal University of Technology Owerri
Madonna University
University of Illorin
Bayero University Kano
These 7 schools participated fully in the national conference.
I have been attending different conferences but this conference with the theme "The Digital age optometrist" was actually a spectacular one as it centred on things that relates the medical profession to things/ activities that makes the modern age doctor to improve in his skill/ practice
An optometrist is a primary health care practitioner that specialises of the diagnosis, treatment and prescription of lenses that aids in correcting vision anomalies.
The conference was really an eye opener on the in sight of today's eye care practitioner and how they intend to use technology to impact the world positively.
One of the most captivating activities of the conference was during the seminar where professional doctors were invited to enlighten us on the features of the digital age optometrist in a world of ever changing technology.
Among the invited guests the students where privileged to have the President of the Nigerian optometrist Association (NOA) Dr Ozy Okonokhua along side Dr Kenneth Giwa amu and the Secretary general of NOA Dr Patrick Iwuchukwu who graced the occasion with his beautiful wife who introduced optometry students mentorship.
It was indeed a great seminar because I learnt a lot if things I probably won't learn in a class room.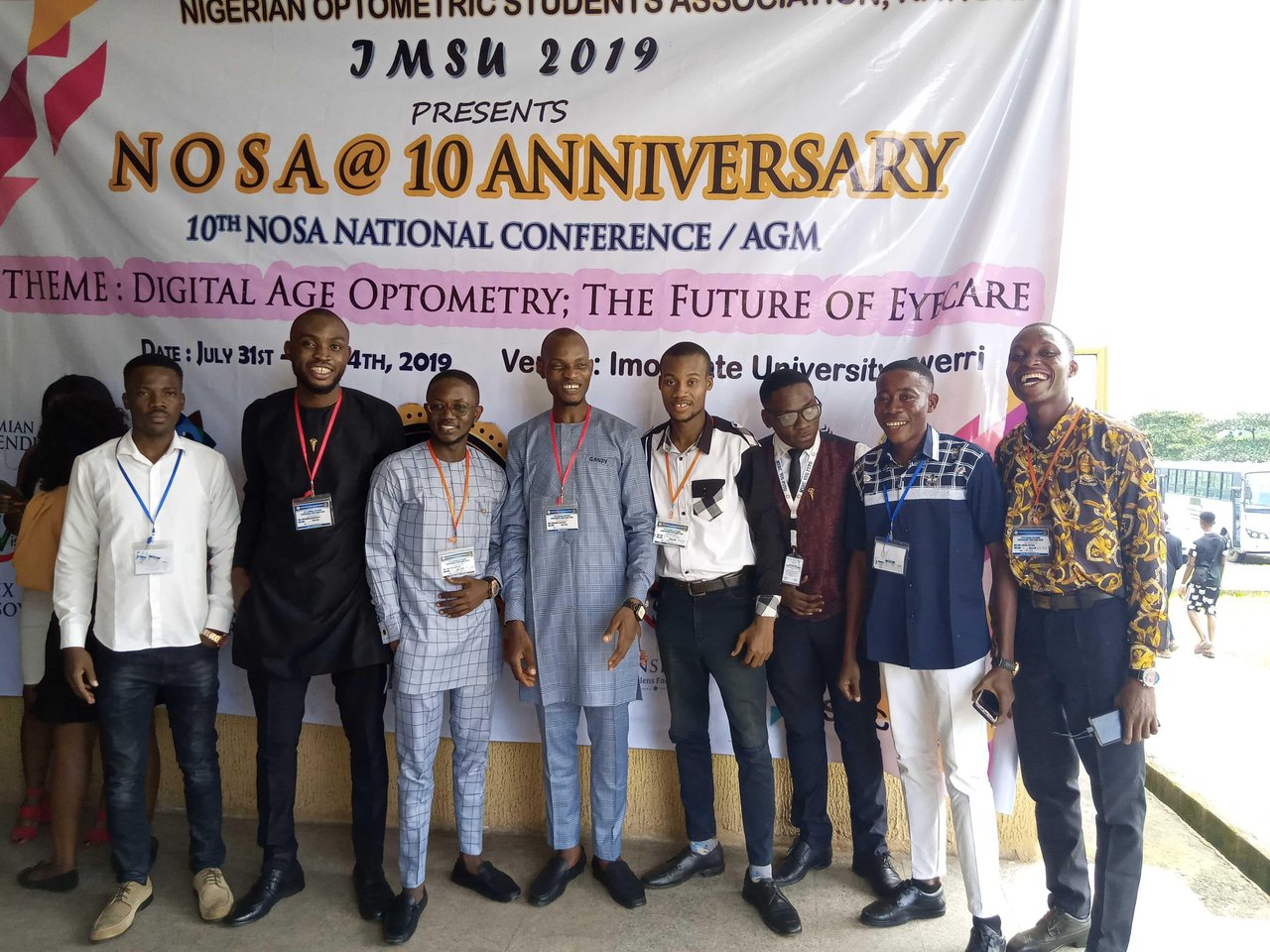 Hopefully I will share more post on the other activities that took place in the conference