Do you sometimes visit a website and find something interesting to share with others, but you can't copy the text on the site ?
No matter how hard you try CTRL+C Won't work and right clicking and choosing "copy" won't work.
Well there is a simple solution for this.
As an example I will take this thefactsite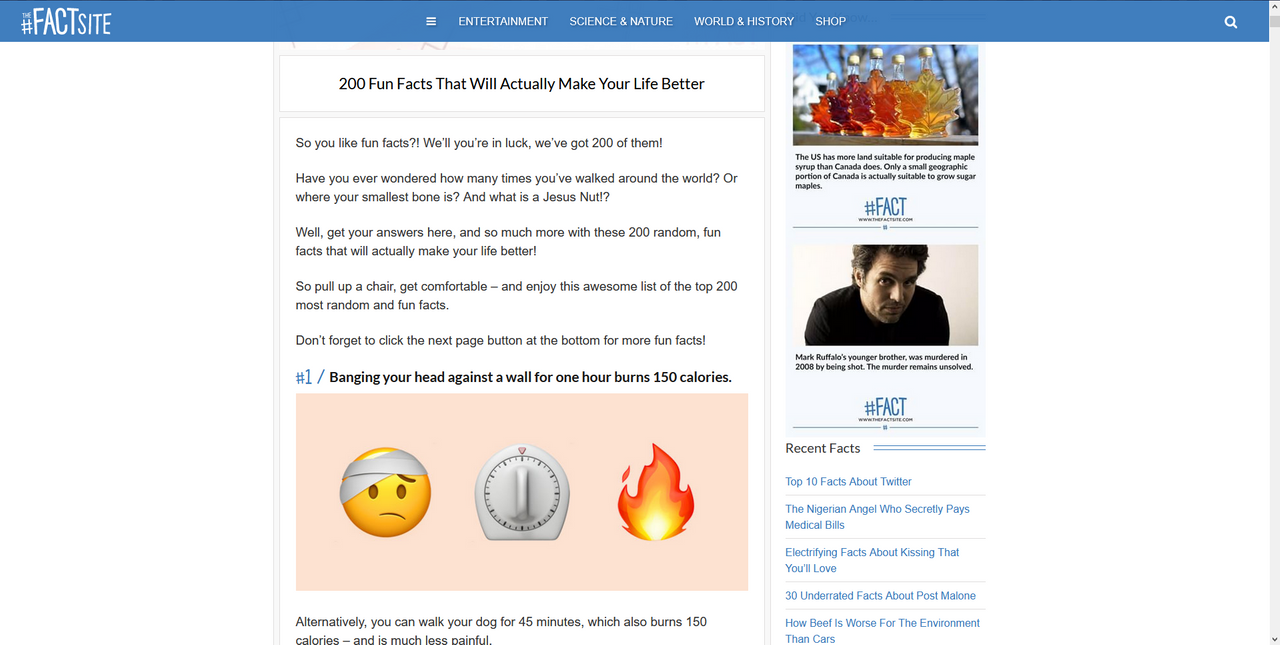 I can't seem to copy any of these facts to send to my friends or share with others.
So what should I do ? write them out manually ?
NOOO !
The solution is simple.
First choose the text you want and right click on it.
Then choose "inspect element"
Now depending on what browser you are using you would see something like this (This one is from Firefox)
Now you see that one of the lines is activated, and it should contain your text that you want to copy. Click the arrow on the left of it.
And then you can copy the text from there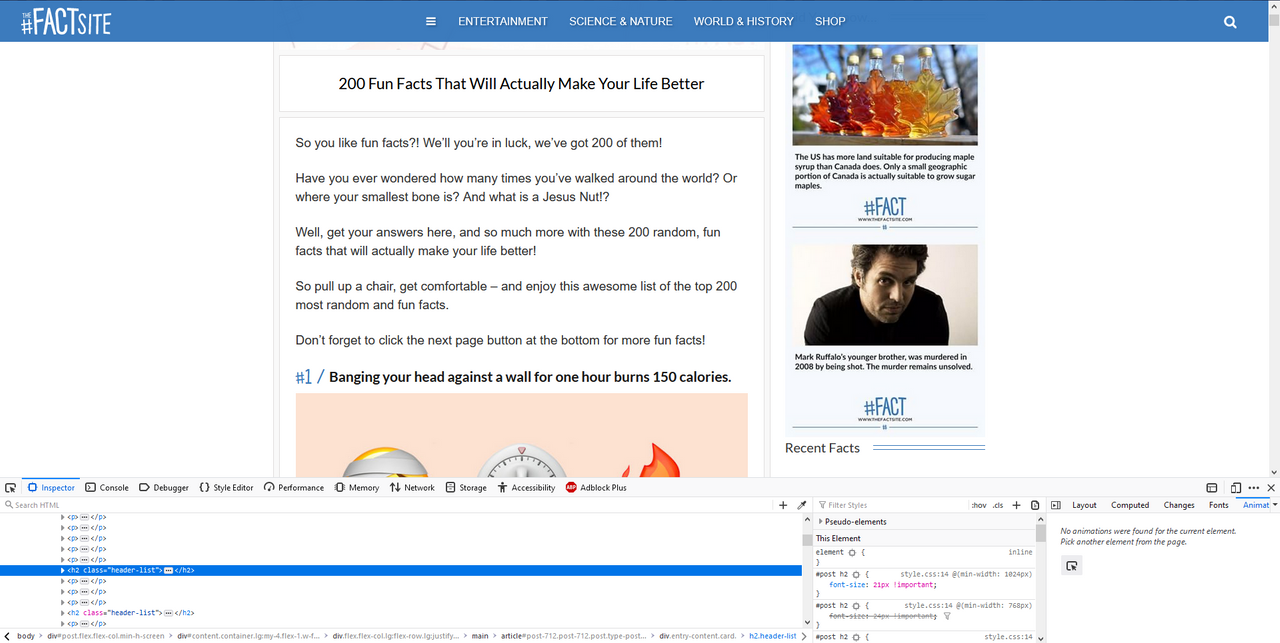 I hope at least 1 person found this post useful :)
Thank you for reading my post.